Taking a look at Steve Bruce's tenure at Newcastle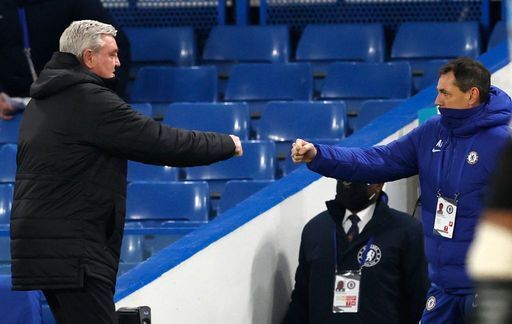 Steve Bruce left Newcastle "by mutual consent" on Wednesday and it is the talk of the hour to be debriefing the Bruce era, complete with all the technicalities and loopholes you can find.
Much of the reception attributed to Newcastle fans has been nothing short of bemusing: while fans are unceremoniously slated for losing faith in the former head coach, little is allowed to be said about Bruce's receptions at other clubs.
As with all managers there have been happier and lighter moments to contrast the darker and harsher times, so after reflecting on the past 826 days, hopefully we can leave the final piece of the Ashley-era (with the exception of the managing director) in the annals of history.
---
Contrary to fan folklore, Bruce was not the "11th-choice" appointment but by no means was he the first choice. Media reports at the time suggested Mikel Arteta, who was coaching alongside Pep Guardiola at Man City, as well as Steven Gerrard were sounded out first.
Sam Allardyce even spoke on national radio about an offer he received from Mike Ashley, and while he was "flattered" he "politely declined" the offer.
Days became weeks in the search to find a replacement for Rafa Benitez in summer 2019 amidst the 'Bin Zayed Group' takeover speculation. That summer gave fans little faith when it came to the current ownership structure, or lack of one knowing the inner-workings of the club.
Eventually a compensation agreement of £6.475million was agreed with Sheffield Wednesday to take Bruce to his hometown team.
Make no mistake, he claimed Newcastle wasn't his dream job as Sunderland manager (that raises an alternative argument, would a so-called supporter, if not one as a boy, manage their fiercest rivals?).
He said, when appointed Sunderland manager in 2009: "Managing Newcastle has never been my dream.
"This opportunity at Sunderland has everything I want – the infrastructure, the fanbase, an ambitious chairman and an ambitious new owner.
"I don't need anything else – I have everything here. Everything you look for as a manager is here at Sunderland.
The narrative shifted when appointed Newcastle head coach back to his roots.
Bruce said: "I'm delighted and incredibly proud to be appointed as head coach of Newcastle United. This is my boyhood club and it was my dad's club, so this is a very special moment for me and my family.
"There is a huge challenge ahead of us, but it's one that my staff and I are ready for. We'll roll our sleeves up and we'll be giving it everything from the off to ensure supporters have a successful team that they can be proud of."
---
It would be unfair to say that not everything went to plan because there were some shining moments he can take from the experience.
Isaac Hayden's late-winner at Chelsea to win the match in front of the Gallowgate crowd surely lives long in the memory (January 2020) and Florian Lejeune's double to claim a 2-2 draw out of nowhere showed his teams fought to the end (one week later).
Over his two seasons, Newcastle scored in the final 10 minutes on 7 occasions in his first season, a figure that rose to 14 goals in his second.
Some fans called that "luck" whereas some might call it passion. Bruce's Newcastle rarely appeared to give up which is a testament to the players: 11 points were picked up from losing positions in the last 10 minutes over the 2020/21 season.
But on the other hand, glaring defensive vulnerabilities existed and Bruce dismantled a "well-drilled" defence that had, in the two seasons prior to his appointment, conceded fewer than 50 goals which only 6 teams in that time frame could boast.
Whereas points remained the same, goals for remained virtually the same – goals against rose significantly despite the same defenders playing across the four seasons since Newcastle were promoted in 2017.
Newcastle allowed 58 and 62 goals against in 2019/20 and 2020/21 compared to the 47 and 48 goals against in 2017/18 and 2018/19.
Defensive solidity compensated for a perceived lack of attacking talent and this gave the team confidence, and more importantly it gave the fans some faith.
Even when results weren't great – Newcastle didn't win a game until week 11 of the 2018/19 but they did play 5 of the traditional 'big 6' losing 2-1 every time – fans could rely on the rigid structure to keep things tight.
In the event relegation was settled by goal difference, fans always knew they had a good chance considering Newcastle's goal difference in the two years before Bruce's appointment was the 10th and 12th best in the league (-8 and -6).
Bruce's two seasons saw that change to the 16th and 14th best in the division (-20 and -16)
Not to mention the managerial pedigree Newcastle had before, which was a key factor for many players signing for the team, was lost which some fans would undeniably be displeased with.
Bruce was a by-product of the Ashley-era and whatever national media say about the decision to part ways, Newcastle fans know best that it is the best decision that needed to happen.
We can now look above our shoulders and not behind, and think about a positive and uplifting future, rather than a manager's remit being simply to keep the club "ticking along."
For better or worse, he has managed the club he has claimed to have wanted to manage all his life – bar the time with Sunderland, and if the interview in the Daily Telegraph that suggests this could be his final job, I'm sure he can leave management with his head fairly high.
"I am grateful to everyone connected with Newcastle United for the opportunity to manage this unique football club," Bruce said, as he left his family's club.
He continued: "I would like to thank my coaching team, the players and the support staff in particular for all their hard work. There have been highs and lows, but they have given everything even in difficult moments and should be proud of their efforts," Bruce said.
"This is a club with incredible support, and I hope the new owners can take it forward to where we all want it to be. I wish everyone the very best of luck for the rest of this season and beyond."