Ryhope manager "absolutely over the moon" following his sides Durham Challenge Cup Final victory over Crook Town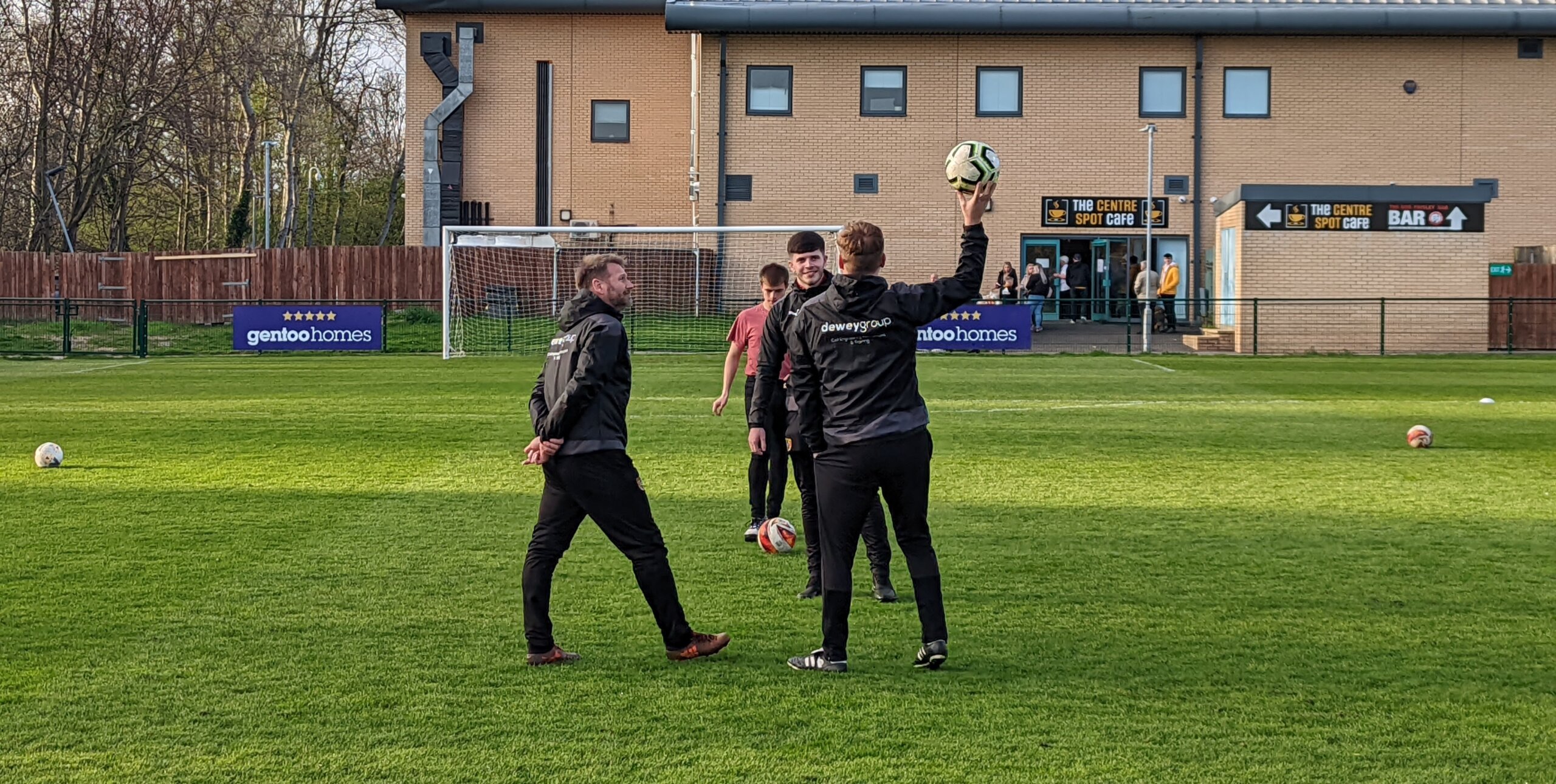 Colliery Welfare went a goal down in the 19th minute courtesy of a Craig Moody strike however they soon got back in the game as Robbie Bird equalised on the half hour mark.
With both teams unable to get a winner, the game went to penalties and up stepped Ryhope goalkeeper James Winter who saved two out of the four penalties he faced to be the hero on the night.
Having managed in the Northern league for over ten years with Ryhope and opponents Crook Town, Gary Pearson admitted: "It's the one cup that I've really wanted to win since I've been involved in management in the Northern League."
Pearson was full of praise for his players after the game, he said: "I think we were the better side, that's not just me being biased as talking to some of their fans after the game they also said the same.
"The players were absolutely outstanding and there were some amazing performances out there."
Along with his management team of Craig Hughes and David 'Prof' Pounders he also added that team selection was not easy ahead of such a game, "It was tough for us to pick a side, sometimes in the past we've had to pick a side based on the conditions whether that's the pitch or the weather, but tonight the conditions were perfect.
"We played what we thought was the right side and it's paid off."
Having conceded early in the game Ryhope defended well and largely controlled the game after equalising, with the manager highlighting one individual in particular, he said: "Danni Lay was absolutely immense throughout the whole game and my man of the match by a country mile,
"There were others out there who massively performed for us as well tonight."
Despite an already successful season, Ryhope will be hoping to add to their silverware as they face Newcastle Benfield in the semi-final of the League Cup on Saturday. Pearson admitted that it doesn't get much better for a manager, "you can only dream of these things in management [going for a double].
"We'll have a good go at it, we're up against good opposition but we know we're capable of beating anyone on our day because we've done it many times this season.
"Let's just hope we can win that game, get into another final and have another nice night/afternoon like today."