Sunderland Under 21's 2-4 Tottenham Hotspur's Under 21's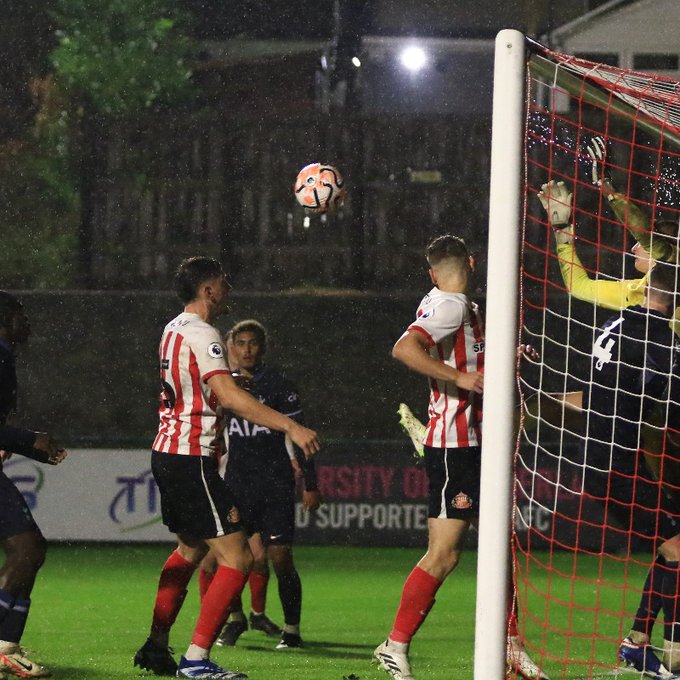 Sunderland's Under 21's were defeated by an unbeaten Spurs side who increased their Premier League 2 winning streak to seven.
Jude Soonsup-Bell opened the scoring for the visitors in the ninth minute. Michael Spellman equalised with 43 minutes on the clock however spurs quickly regained the lead 3 minutes into half time stoppage time through George Abbott.
68 minutes in and Abbott got his second, Will Lankshear then got a fourth for spurs in the 76th minute. The lads got a late consolation due to a header from Nectar Triantis after 85 minutes.
Sunderland started the game unbeaten in their last four league games, with the visitors top of the league having won all six of their fixtures.
Soonsup-Bell opened the scoring with his fifth goal of the campaign, after a cut back from Yago Alonso.
Sunderland levelled things up through Spellman with a stunning strike that went in off the post beating Luca Gunter in the Tottenham goal.
It didn't take long for Spurs to restore their lead however with Abbott almost passing the ball beyond Matthew Young to make the score 2-1 just before half time.
Abbot got his second goal following in after Young parried a long-range effort.
Lankshear then got Spurs' fourth of the game and his fourth of the season tapping home an unselfish pass from Jamie Donley.
Sunderland got their second of the game through Nectar Triantis who headed home from a corner, but it was a consolation and nothing more.
Sunderland will face spurs again at Eppleton in the Premier League Cup in just under two months' time.