Analysis: Will Sunderland AFC regain a place in the Championship this year?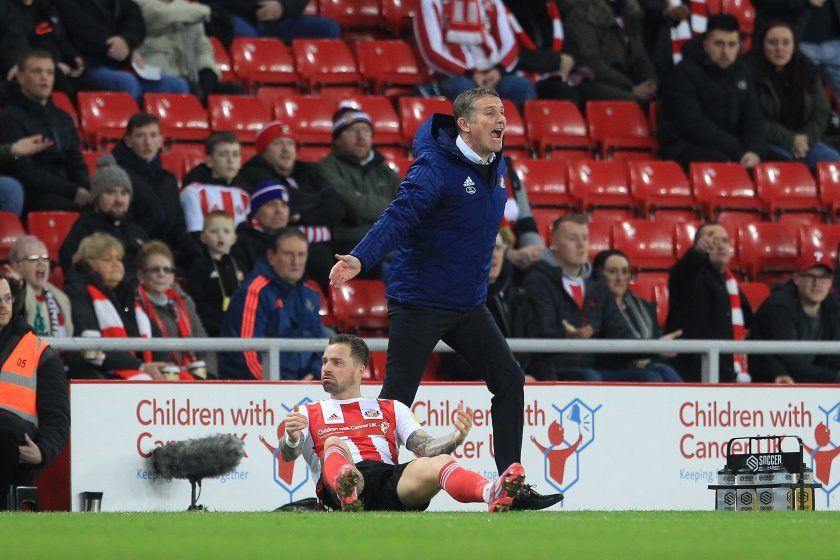 Sunderland AFC have added some fresh faces to the side but will they be able to secure a place in the EFL Championship this season?
It's definitely been an eventful season this year for Sunderland: Jack Ross was shown the door in the early days of October, the black cat's chairman, Stewart Donald, put the club up for sale and they fell to their lowest position in league one (13th).
However, there is a positive element: they are sat just inside the playoff zone with five points separating themselves from the automatic-promotion spots – occupied by Rotherham (first) and Wycombe (second), both sat on 50 points.
Current Position – 5th (45pts)
The Black Cats are in the lower-mid region of the playoff zone, sitting one position above the minimum playoff spot – taken by Coventry in sixth place. This weekend, Sunderland's position is threatened by Portsmouth who just sits outside the bracket on 44 points – one point behind the Black Cats.
A win for the local side this week would aid their ambition to climb up the table, closer to automatic promotion. Considering their recent form out of 10 games (5W 4D 1L) it's likely that they could achieve this. However, this is football and nothing is certain.
January 2020 Transfer Window
Sunderland hasn't spent the winter window dwindling their thumbs. They have sent out Aiden McGeady on loan to Charlton Athletic, who sits one league higher than the black cats, for the remainder of the 2019/20 season.
While at the same time, over the course of January, they have brought in a mix of outfield roles such as a defender (Bailey Wright), a striker (Kyle Lafferty) and a midfielder (Josh Scowen).
Bringing in this selection of roles will definitely help with the team's goal stats (for, against and difference). The black cats have only conceded 24 goals since September, giving them the strongest defensive record across the league. On the other hand, they have scored 37 goals, which puts them 10th over the league of total goals scored, 13 goals behind Rotherham, who has scored the most goals in the league (50).
With this mix of roles being brought into the team, it seems to give a positive outlook. However, it's one thing saying it, it's another proving the assumption to be correct, especially in the world of football.