Five Middlesbrough players that could leave in the summer transfer window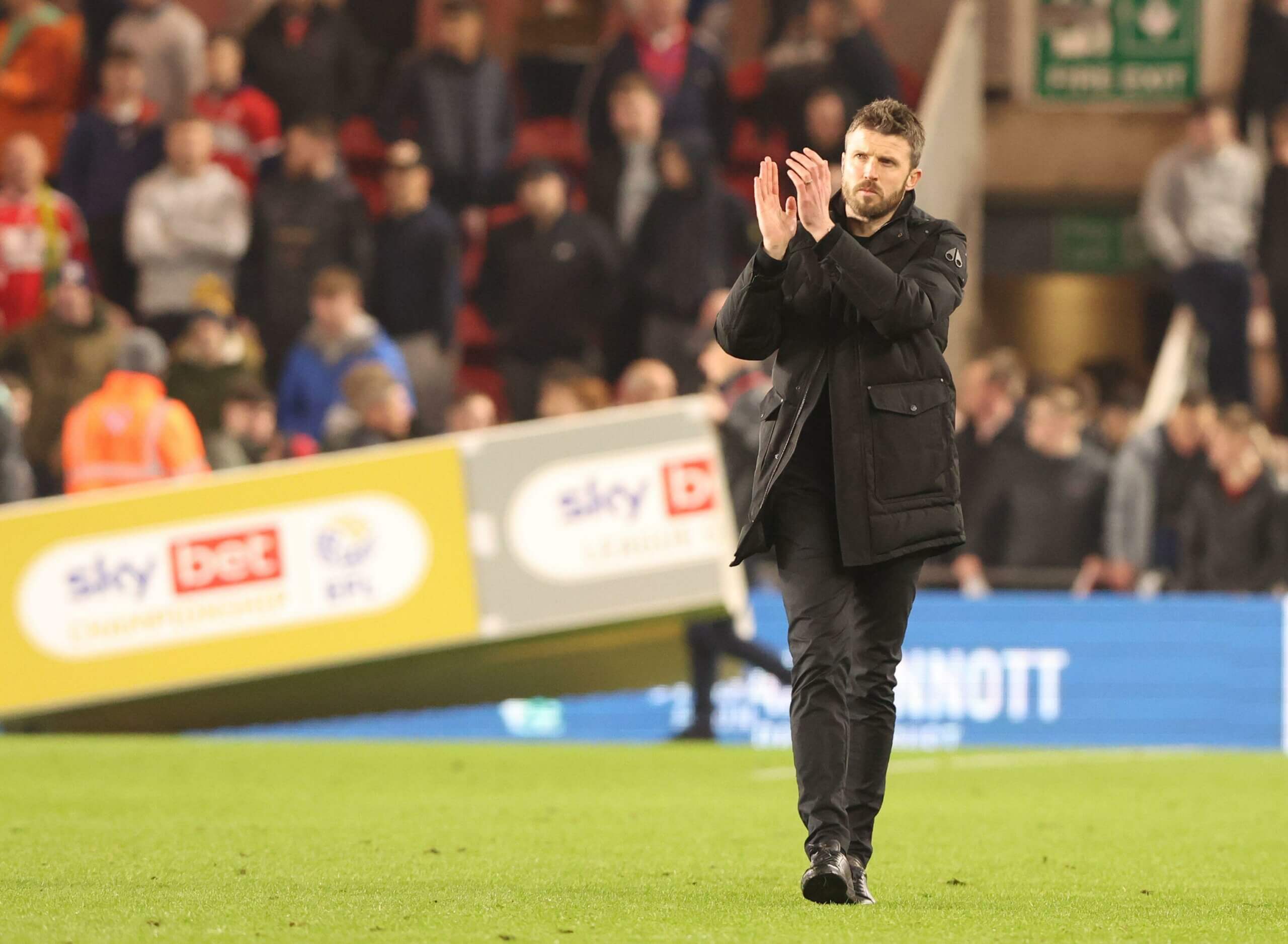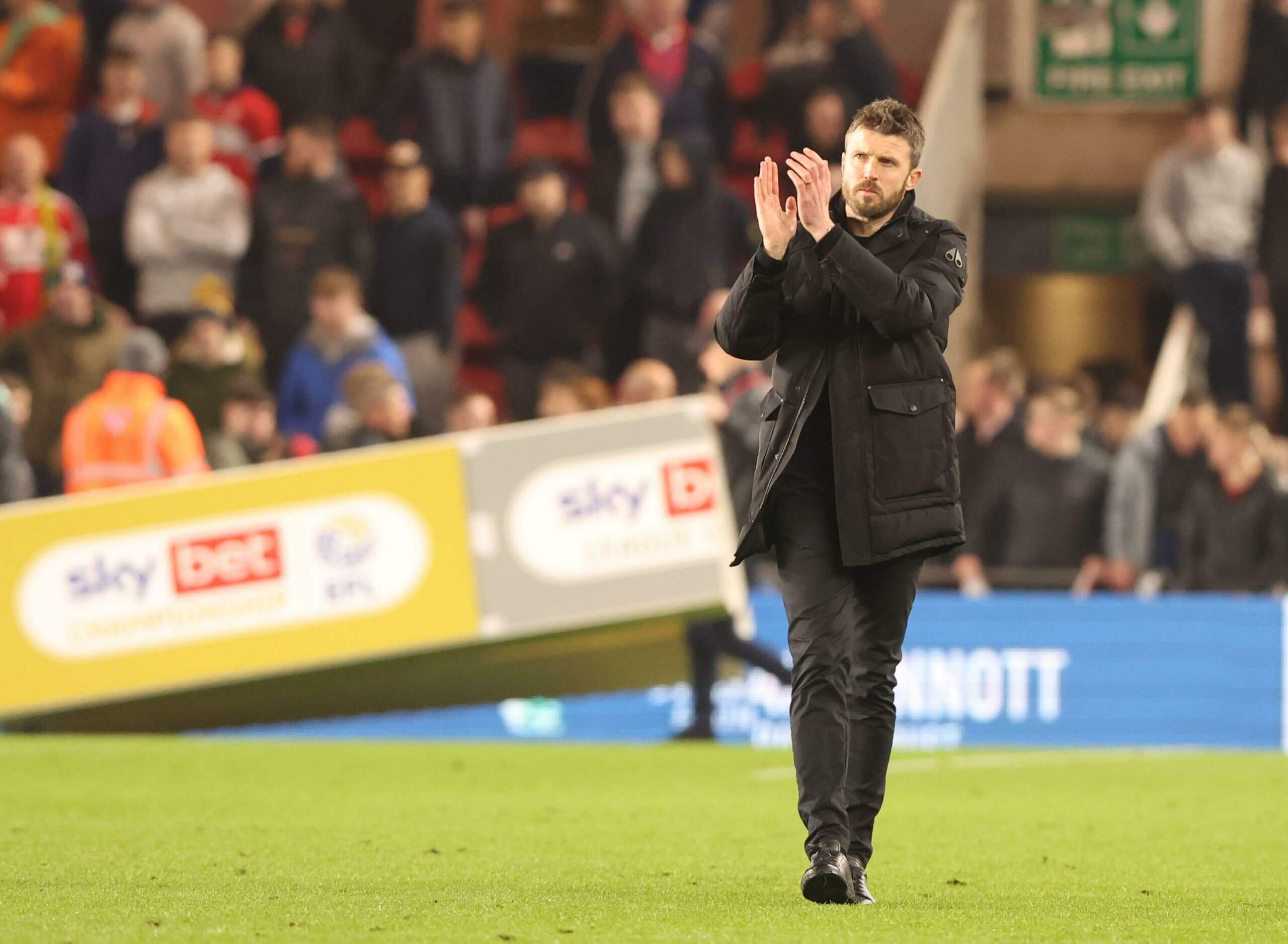 Finding themselves just one place above the relegation zone when Michael Carrick took over in late October, 2022, everyone concerned with Middlesbrough would have been content with just having their Championship status maintained come the end of the season.
But after a drastic turnaround in form under the stewardship of the former Manchester United legend, Boro have every chance of plying their trade in the Premier League next season, with a play-off spot now confirmed.
Whether it's another season of second tier football next season, or a place among English footballing royalty, Middlesbrough will likely see a number of players depart the squad as Carrick looks to really put his stamp on the team in his first summer transfer window on Teesside. Here are five potential players that could be heading out of Middlesbrough in the summer.
Chuba Akpom
Not a name Middlesbrough fans will want to see on this list, as the former Arsenal academy graduate is the current Championship top scorer with 28 goals in 37 appearances, having been reborn in a number 10 role this season.
But Boro's priceless gem is only contracted until the summer of 2024, and with his stellar season almost in the books and the summer transfer window beginning to loom large, clubs across European football will undoubtedly be circling.
Therefore, it appears that Middlesbrough's league status next season will be a vital factor in the future of their talisman, as both convincing the player to stay for another season in the Championship whilst also trying not to be tempted by the idea of cashing in may both prove very hard for Boro to do. Whereas not only convincing Akpom to stay, but even potentially extend his contract with club as a Premier League outfit in theory should be a significantly easier task.
Paddy McNair
Signed back in the summer of 2018, McNair put pen to paper on a four-year deal that saw the Northern Ireland international make the short trip south from Wearside to Teesside. Since then, the former Manchester United man has racked up over 190 appearances for Middlesbrough, netting 14 times and was even named the clubs' 2020/21 Player of the Year.
Last season, the 27-year-old made 42 league appearances under a combination of Neil Warnock and Chris Wilder respectively, and seemed to excel playing as part of a back three in Wilder's 3-5-2 system. However, he's appeared to struggle to adapt to Carrick's four at the back approach, and has made some costly errors of late that have spotlighted him amongst the fanbase with increased criticism of his performances.
And like the previously mentioned Akpom, the Northern Irishman also has only one year remaining on his contract come the end of the season. Having only made 29 league appearances this season at the time of writing, McNair can only play a maximum of 30 games this campaign, a considerable drop from his previous three seasons on Teesside of 42, 46 and 41 respectively. One thing is for certain, there won't be a shortage of potential suitors in the Championship should he be given his marching orders, with a return to Sunderland potentially making a considerable amount of sense too.
Isaiah Jones
It's been a strange season on Teesside for Boro's Isaiah Jones, with the former Tooting & Mitcham wideman ebbing and flowing from being a starting player and being exiled from matchday squads entirely at times.
The 23-year-old was one of the division's most feared players last season, but Middlesbrough's clash with Luton Town on April 24 marked Jones' first Championship start since Boxing Day.
He's still been able to contribute a respectable three goals and five assists in 33 league games this season, but it does feel like Jones doesn't fit the style of play that Carrick is aiming to implement, and therefore you'd have to expect that Boro won't be putting the phone down should they receive offers this summer.
Boro may not feel pressured to sell however, as Jones is contracted on Teesside until the summer of 2025.
Marc Bola
Two seasons removed from starting 41 Championship games, left-back Marc Bola has slowly been phased out of Middlesbrough's starting lineups, with 23 league appearances last season and 25 during the current campaign.
The emergence of Wolves loanee Ryan Giles has relegated the former Blackpool man to a backup role under Michael Carrick, and with only one year remaining on his contract, it's expected that both parties would be happy to facilitate a move away this summer.
If Boro fail to achieve promotion this season, then the club could choose to stick with the 25-year-old as the aforementioned Giles will be returning back to Molineux at the end of the season. That would leave the side light of initial options, and thus Bola could be kept on as insurance policy.
Matt Crooks
The appearance of his name on this list is sure to put an arrow through the heart of most Middlesbrough fans, as the 29-year-old has been a fan favourite ever since his arrival two summers ago.
The 6'4″ Crooks has been productive on the pitch during his time on Teesside, with his 10 goals in 40 appearances last season being enough to make him top scorer. However, he has dealt with and played through a nagging hernia injury during the winter period, with his game time taking a significant hit as a result.
The former Rotherham man has only made 18 Championship starts with one game to play this season, effectively halving his starts from 40 last season and 34 the year before. And with just one year remaining on his current deal, and seemingly not fitting into Carrick's system, Boro may well decide to cash in on any potential interest this summer.
The versatile midfielder/forward has suffered from the Chuba Akpom show in his defence, and despite his turndown in games, he has posted a Middlesbrough career best six assists. Like a few names mentioned on this list, it does feel like the club's league status next season will be a significant factor in deciding his future this summer.