FA Vase semi-finals to go ahead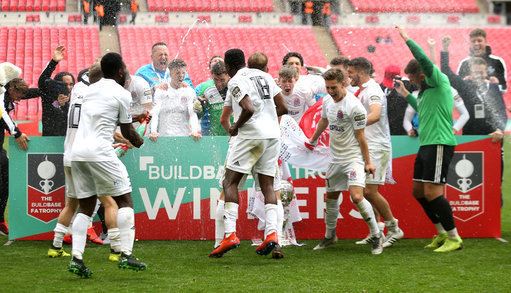 The FA have announced their intentions to continue the Buildbase FA Vase this season, with fans being able to attend the games.
No date has been set for the FA Vase semi-finals to take place, however the FA are considering a number of scenarios and they are waiting until matches are able to be played again.
Two North-East teams, Hebburn Town and Consett AFC, were two of the semi-finalists in this season's FA Vase.
Hebburn progressed to the semi-finals after beating Plymouth Parkway 2-0 at the Energy Check Sports Ground at the end of February.
Consett progressed to the semi-finals after a 3-1 away win against Atherstone Town.
Hebburn are set for a semi-final against Corinthian, whilst Consett were drawn against AFC Bitton. Both teams will be delighted with the news that their Wembley venture will be set to continue, however they must be patient for their semi-final fixtures.