"I miss swimming but I'm a better cook now!" How Water Polo's Yanos Galiatsatos has coped during lockdown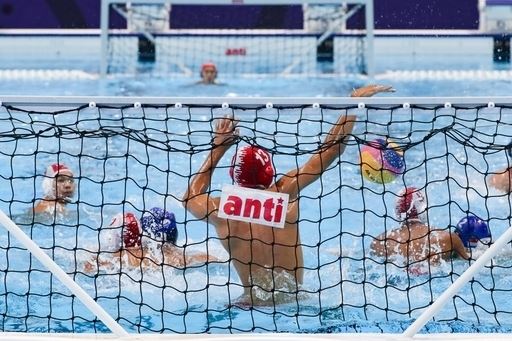 The COVID-19 pandemic and lockdown has put a large majority of our lives on hold, but how does that affect those of us who play sports? I interviewed Water Polo centre forward Yanos Galiatsatos to see how he's been coping during this time.
Yanos, who has been in the pool since the age of three, admits he's having withdrawal symptoms due to the fact he isn't able to swim as freely as he pleases, he said: "I miss it a lot; quarantine has made things more difficult."
"I admit that I haven't been making much of an effort recently but I miss playing, swimming and hanging out with other players for sure!" he added.
"Keeping busy hasn't been too hard though; I've always been a gamer so that's what I've been doing. But quarantine has made me realise that I want to do more things other than sit in front of a screen all day"
When asked what alternatives he's found he stated he found enjoyment in exercising: "I go for a run 3-4 times a week, and I'd do indoor exercises too, I didn't want to become lazy so I thought I'd use my free time to keep my mind and body fit."
"I spend a lot of time with my housemates too; I'm grateful for them, together we've played games, watched movies and just chilled. They're really good company, and that's really important in times like this"
Yanos also says he's used this quarantine period to work on his cooking, he said: "If I'm going out and exercising I might as well make good food to compliment it right? So I've used this time to improve my cooking skills, I'm a better cook now. Summer is coming up, I want to look good!"
And despite the current scenario Yanos remains upbeat, but is also aware on the mental impact quarantine may have on others, he said: "I feel okay; I do miss human interaction though. I'm also aware that for some people this can be destroying for the mind, all this free time with not much to do but it's important we stay strong"
In a closing statement Yanos says that he's ready for this to be over so we can "resume our normal lives", but only when it is safe to do so. He also urges people to be cautious and stay safe if they go outside.