Hebburn Storm to top victory in top of table clash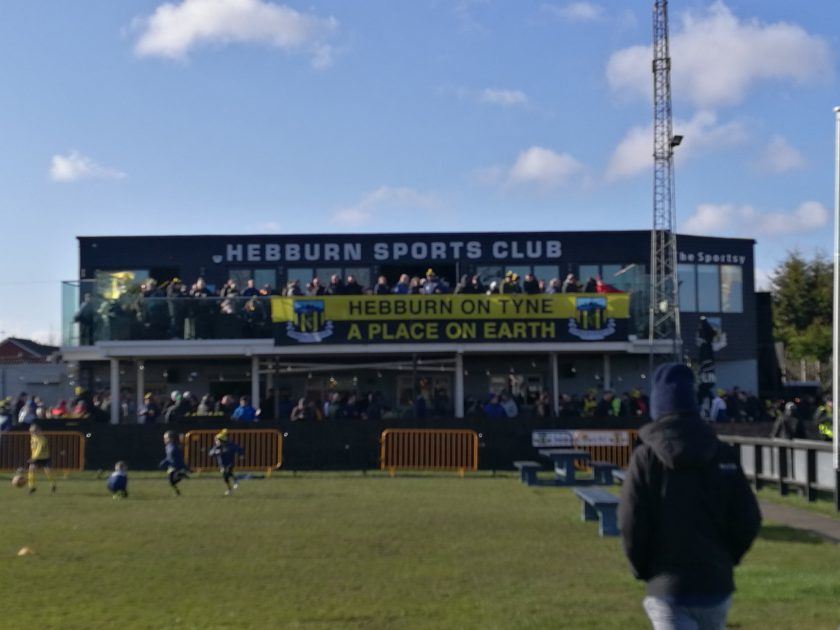 Hebburn Town 5-2 Newcastle Benfield FC
Hebburn Town recovered from a slow start to produce an imperious second half performance that blew away Newcastle Benfield and solidified their position at the top of the table, in an enthralling top of the table clash.
Town came into this fixture on the back of a recent dominant run of form, highlighted by their 10-2 demolition of Washington in the Durham Challenge Cup in midweek. Despite their hosts imperious form, Newcastle Benfield showed no signs of intimidation.
Benfield started the brighter and after only 8 minuets, stunned the home side, capitalising on a Hebburn defensive mistake to play trough forward Abubaker Salim, who slotted the ball under home keeper Mark Foden to take an early lead.
Hebburn managed to grow into the game but produced no solid chances to equalise while Benfield also continued to look threatening. Hebburn responded through Thomas Potter, who received the ball on the right before producing a composed finish into the bottom right corner to bring the scores level.
Two goals in quick succession then followed with Town conceding less than five minutes after Potter's equaliser. Full back Peter Glen-Ravenhill received a pass to the right before finishing low into the left corner.
This was quickly followed by Hebburn who once again clawed themselves back into the game, when Cedwyn Scott was brought down in the box with referee Stephen Dial pointing to the spot. Cedwyn Scott then stepped up and fired home into the right corner.
Hebburn came out after the half time interval rejuvenated and just after the hour mark, Dan Groves put Hebburn into the lead for the first time in the match, picking up the ball inside the Benfield half and embarking on a marauding run into the box before rifling home a ferocious strike past the Benfield goalkeeper.
Ten minutes later, Hebburn were awarded another penalty, almost a carbon copy of the first. Once again Cedwyn Scott once again was brought down and once again Cedwyn Scott stepped up to dispatch the penalty handing Hebburn a two-goal lead.
Scott was a man targeted throughout the game and twice both sets of players tempers flared over the perceived targeting by Benfield of Town's number 15. The tempestuous nature of the second half was signified in the 74th minuet when Benfield number four Joe Robson received his marching orders after another foul on Scott.
With the game approaching full time, Hebburn Town still looked for a fifth goal. Their pressure was awarded when Thomas Potter completed the scoring bagging his second goal of the game after he got on the end of a through ball by Town substitute Michael Richardson.
The full-time whistle blew and Hebburn maintain their lead at the top of the table. The next game for the Hornets sees them travel to Ashington on Tuesday night, followed by another home fixture against Northallerton Town on Saturday.