Why Sunderland U23 prospects could play a huge role if Sunderland are to escape Sky Bet League 1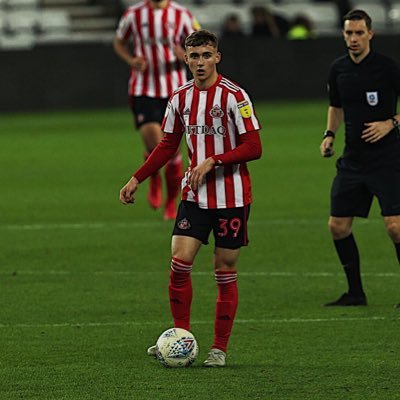 Sunderland currently sit in ninth place in the third tier of English football and the football club seems like it is constantly on a downward spiral and if there is no vast improvement within the side the club is staring a fourth consecutive season in Sky Bet League 1.
For a club with the history and the fanbase of Sunderland a fourth season in league should not be seen as acceptable, however a positive is that Sunderland have a new manager in Lee Johnson who seems very determined and hungry for success at Sunderland; but how does he achieve this?
Johnson needs to use the academy products playing in the U23's squad as there is some real talent within that squad that can help Sunderland climb the League One table. Despite the fact the U23 team sits third bottom of the Premier League 2, they are only four points off first, showing how tight and competitive Premier League 2 is.
No other League One team has a category one academy like Sunderland have meaning that, on paper, Sunderland should have the best young talent in League One therefore we should use that to our full advantage.
Who should be in the first team?
There are a few standouts this season for the U23's side but it would have to be said that the main standout's are twenty-year-old Jack Diamond and nineteen-year-old Dan Neil. Jack Diamond was on loan at Harrogate Town last season, scoring three goals and gained promotion into the Football League, whilst managing to score in the play-off final.
As for Dan Neil, he impressed in pre season however Parkinson did not include in many squads for the league despite the fact that fans wanted to see local talent coming through and given a chance in the first team.
In addition to this, Mitch Curry is third top scorer in PL2 netting five goals this season. Curry is a player that likes to run in behind defences, full of energy and has a good eye for goal, something that Sunderland are missing within the first team. So why not give him a chance? Let's face it he can't do any worse than Danny Graham or Will Grigg at the moment who both have failed to score this season.
Furthermore, Elliot Embleton is someone who should be pushing for a first team spot. The attacking midfielder has huge pedigree when it comes to youth level, representing England from U17 to U20 level. Not to mention the fact that he won the U20 World Cup with England in 2017.
How many players can say they have won a World Cup? Embleton scored in the semi final against Scotland and converted his spot kick to beat Ivory Coast in the final, so surely he is good enough to play in a League One side.
"You can't win anything with kids"- Alan Hansen, 1995.
Manchester Utd swept up trophy after trophy using their kids, by no means are Sunderland's kids going to be anywhere near the level of Beckham and Scholes, however they at least deserve a chance to express themselves in the first team.