Will the absence of fans be the final blow to non-league sport?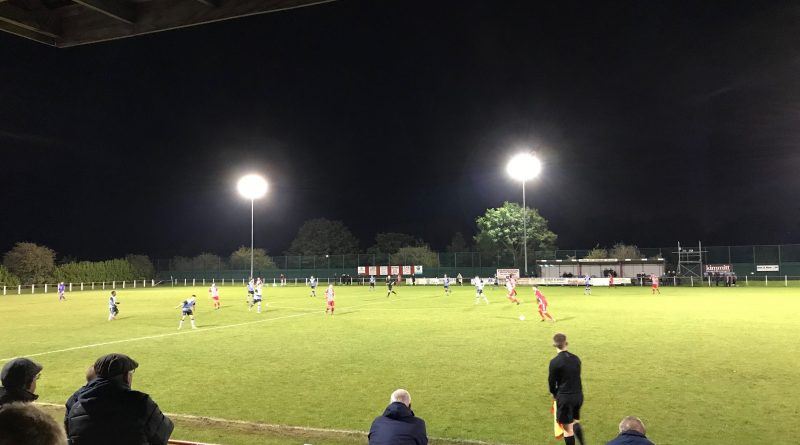 With the lifeline of fans in stadiums put on temporary hold for non-league clubs across the north east, the lack of match day revenue, which saw clubs across the region rely on varied methods; including crowd funding and releasing players, to stay afloat during the first lockdown, will once again have a detrimental impact on the financial stability of clubs.

All non-league football was brought to a halt on November 5 in an attempt to slow the spread of Covid-19, with teams across the North East placed into the toughest tier of lockdown, which meant no fans until December 16 at the earliest, and the Northern Football League suspended football until this date.

Seaham Red Star have not played a home football match in front of fans since they were allowed 150 spectators on October 24, and even with the best possible circumstances they will not see fans return to the Ferguson Motor Repairs Stadium in any capacity until January 2, ten weeks on from their previous home fixture.

Red Star's assistant secretary, John Allan, said "(My) fingers are crossed that fans will be able to return sooner rather than later as with no fans allowed entry to the games, the Northern League respect that clubs, like ourselves, simply cannot operate without the funds generated from paying spectators.

"Whether it's from paying admission for entry into the game, purchasing a match day programme, a raffle ticket, food from our café or even a pint in the clubhouse, this is all massive for the club and we simply cannot operate without our fantastic supporters."

He added: "The pandemic has had a massive impact on the club financially, first of all with reduced number of spectators then to no spectators at all in recent weeks with tier 3 restrictions, clubs like ourselves rely on paying spectators as they are a massive part of our overall sources income.

"Our other main source of income is of course our club sponsors but unfortunately due to the pandemic and a lot being local businesses they have found themselves in a position where they are unable to continue with their sponsorship as the pandemic has effected those financially also."

Having already seen non-league clubs go bust across the nation, former Welsh champions Rhyl FC for example, there have been calls from teams across the lower echelons of the football pyramid for government intervention to ensure the safety of non-league clubs.

One person putting the sword to the government is Gateshead chief, Neil Pinkerton, publicly stating: "There are clubs who have invested heavily in their playing staff this off-season, and all sports at this level have got contracted players."

He continued: "Yes it's sport, but it's a business and we need to be able to trade." He has suggested that a £15-20 million package would allow clubs in the National League to start behind closed doors.

It is more than just a club to many fans, evidenced by Bury fans receiving mental health support following an "outpouring of grief", as reported by The Guardian following the loss of their football club. This could soon be the case for fans across the North East, if their club is unable to support itself financially.