Monkwearmouth Year 7As denied by "cruel" penalty shoot-out in Durham FA County Cup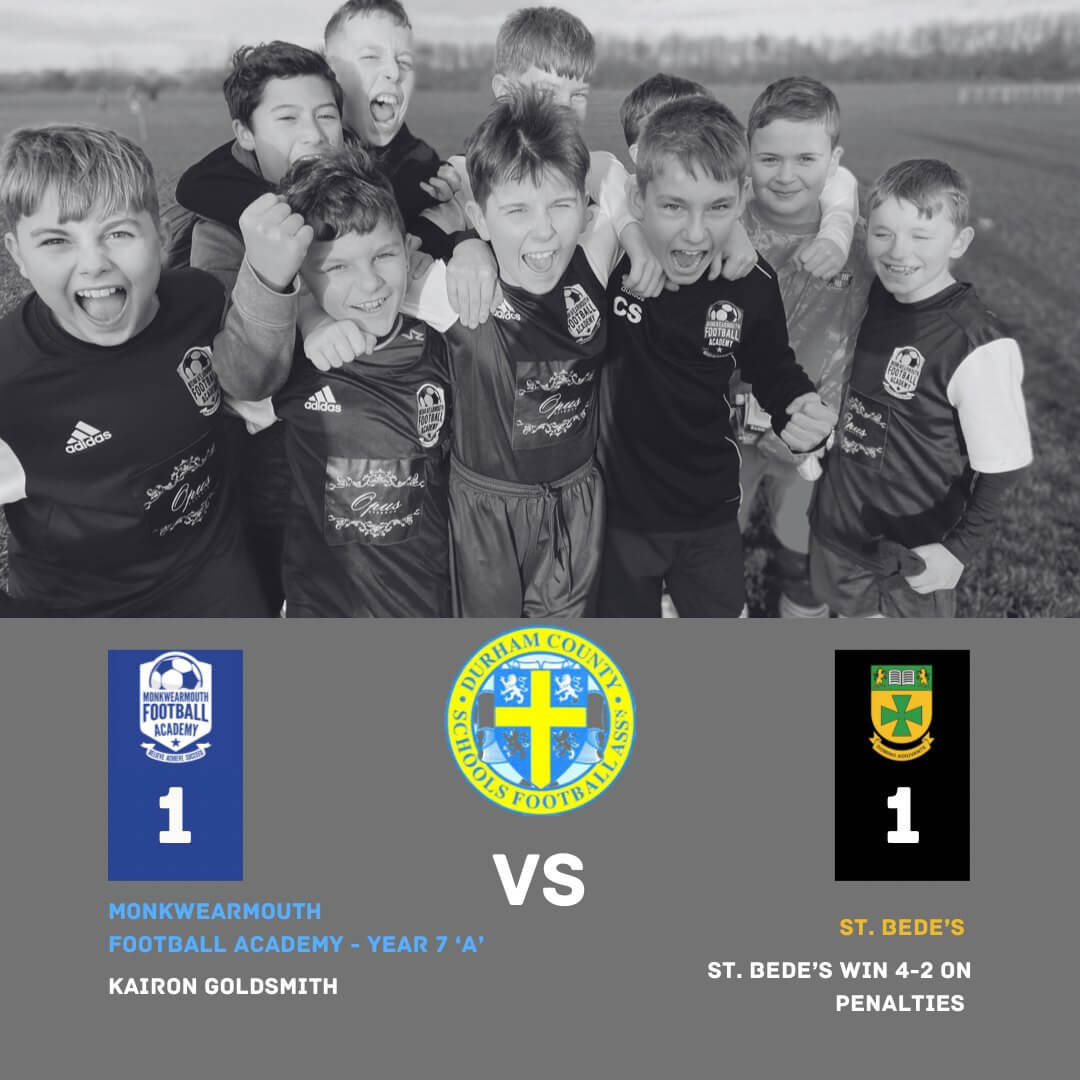 Monkwearmouth's Year 7As were knocked out of the Durham FA County Cup by St Bede's on Tuesday thanks to a "cruel" penalty shoot-out, which settled a 1-1 draw.
Kairon Goldsmith, as reliable as ever, made the score sheet for Monkwearmouth on the occasion.
But despite the heart-breaking circumstances which led to the rare defeat, albeit by dreaded penalties, head coach Jamie Chandler insists the boys grew into the game well.
He told SportsByte: "It was a cruel way to head out of the competition this afternoon.
"The lads performed once again to a very high level and created some fantastic chances against a very organised and talented St. Bede's team."
"After a slow start we grew into the game and began to implement our style of play and on another day would have went in a few goals in front rather then a goal behind."
A stronger second half seemed to give Monkwearmouth more confidence as it led to the equaliser, but to no avail the unlucky nature of a penalty shoot-out meant that it wasn't their day.
"The second half again we had some great moments and the equaliser from Kairon Goldsmith was very special," Chandler continued.
"Penalties are always a cruel way of going out but I want to give so much praise to the boys who stepped up and our goalkeeper, Kyle Austin, who was unfortunate not to save 2 of the penalties.
"Again, the boys represented the academy superbly and we are so proud of how they continue to grow both as individuals and as a team.
St Bede's progress into the semi-final and Chandler wasn't short of praise for what he described as a 'brilliant advert for football in education'.
"I'd also like to wish Colin Larkin, Michael Eggleston and their team the best of luck in the semi final," he continued; "They were fantastic today and played their part in a brilliant advert for football in education programmes."