University sport returns for Team Sunderland cricketers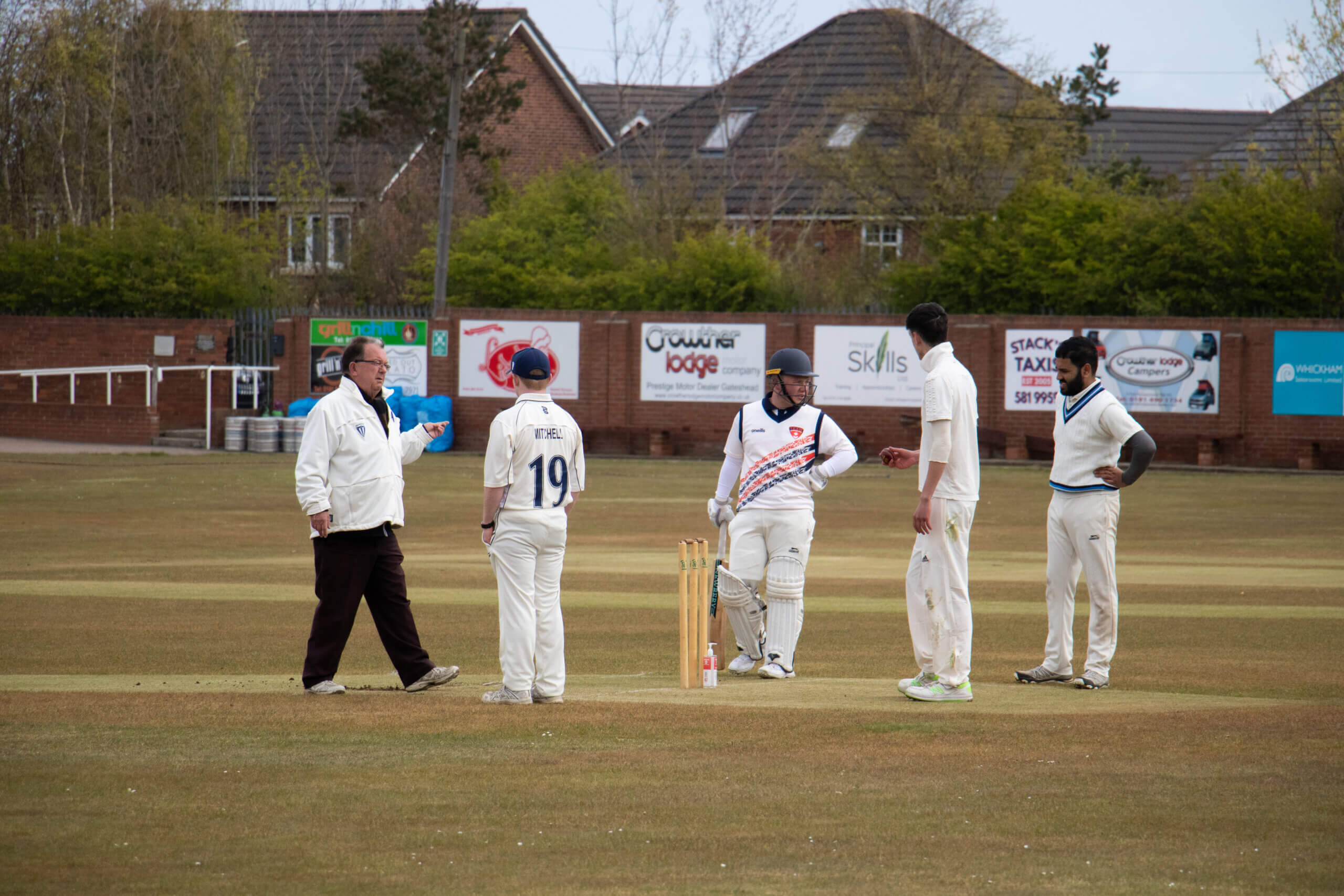 After COVID forced the lights to go down on competitive BUCS sport over a year ago Team Sunderland finally returned to action on Wednesday when the men's cricket team took to the pitch.
Playing at their new home ground at Seaham Harbour Cricket Club the match marked a milestone in the return of sport to the university.
Sir David Bell spoke about the challenges faced by all involved with Team Sunderland to support the teams return to action.
He said: "It has been a very long time coming but I am delighted that Team Sunderland was back in face-to-faction action on the cricket pitch last week. This is a really important moment as we return to normality on the sporting front at the University.
"I want to pay tribute to everyone associated with Team Sunderland, students and staff alike, for their patience over the past 13 months.
"Despite the terrible circumstances of the pandemic, work has continued throughout to maintain the strong bonds that exist within – and across – the many clubs that make up Team Sunderland. Now though, they – and we – are all just raring to go!"
The match itself saw Sunderland defeated by University of Hull 2nds by 6 wickets but there were plenty of positives to take from their first match at this level in over two years.
Dan Cooke top scored for Sunderland with a quick-fire 18 as Sunderland were bowled out for 85. In Hull's innings there were wickets for Anthony Hannon, James Houmark, Ryan Little and George Payyanad as the visitors chased down the total.
President Rhys Slater said: "We certainly learned a hell of a lot in our first game. The spirit and togetherness which we played with is a huge plus and something that will produce winning performances."
With it being their first taste of competitive action Rhys added: "We were absolutely thrilled to get back to playing. It's something we have worked tirelessly towards and for it to finally happen is a great credit and achievement to everyone associated with the cricket team."
Team Sunderland cricket's next match takes place on May 12 away to University of Sheffield 3rd's.