Sunderland Women's 1st 53-75 Northumbria Women's 2nd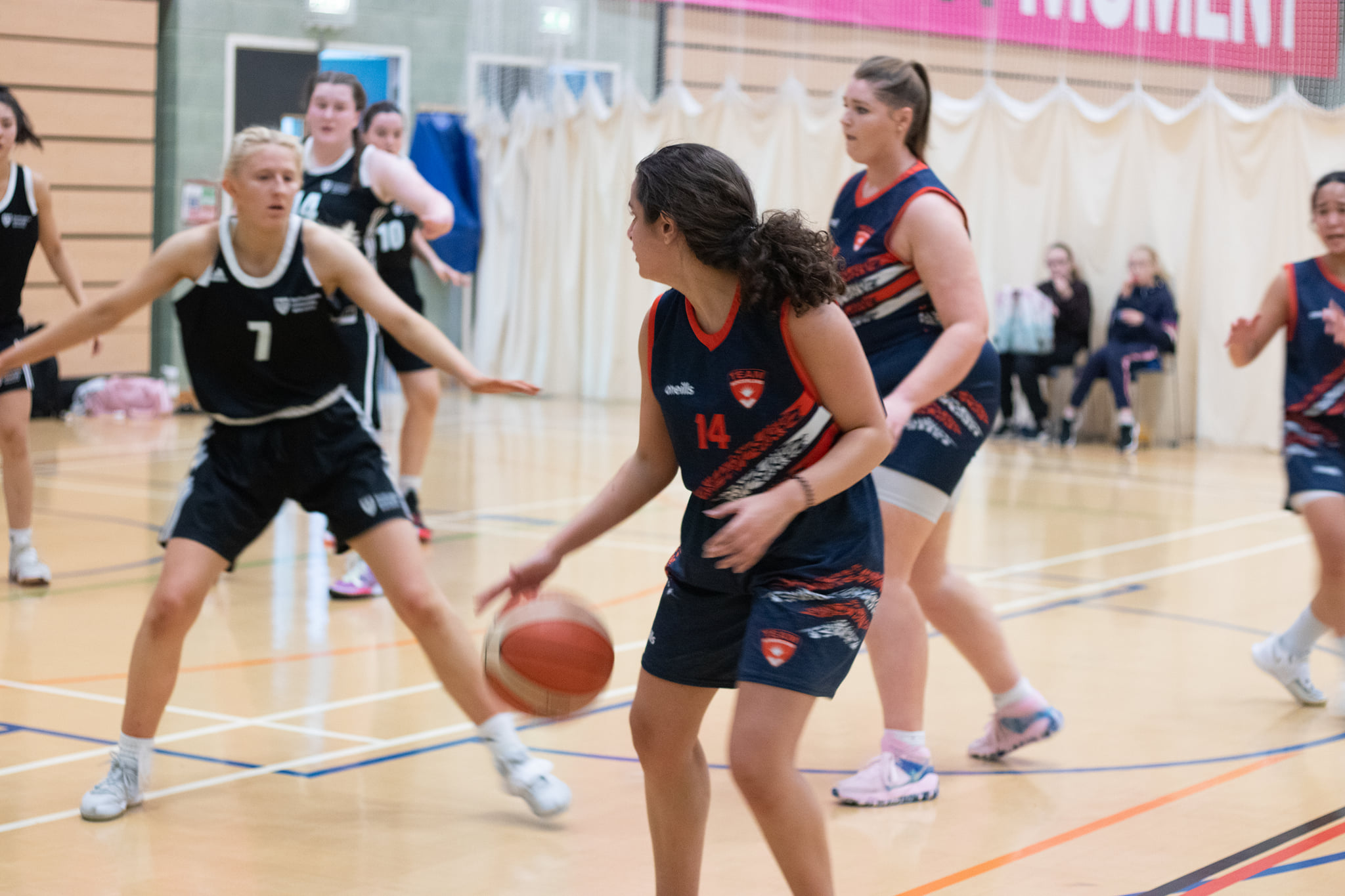 Team Sunderland were brought back down to earth despite a valiant display as they ultimately fell to a 75-53 defeat to Northumbria University's 2nd team in the Women's Northern Tier 2 at Cityspace on Wednesday afternoon.
Northumbria raced into 21-5 lead in the first quarter as Sunderland struggled to contain their threat, but began to turn the game around in the second quarter to reduce the deficit to 10.
However, following injury scares to Joey Ong, Valerie Ray and Ines Benjamin took away Sunderland's intensity, and Northumbria took advantage to take a 32 point advantage midway through the fourth quarter.
Sunderland fought valiantly to put points up in the second half of the game, but it ultimately came too late as they succumbed to their first defeat of the season.
Sunderland were hoping to build on their positive start to the season after seeing off Newcastle's 2nd team last time out, while Northumbria were seeking their first win after losing 56-54 away to York.
Northumbria raced out of the blocks from the very start, dominating the first quarter and ruthlessly putting up points to enter the first interval with a 23-10 lead, with Sunderland struggling to contain their threat.
However, Sunderland showed a spark at the start of the second quarter to pick up points, bringing the score back to 15-25, with the possibility of another comeback well and truly on the cards.
However, a knee injury to Ray and an arm injury to Ong following collisions took the sting out of Sunderland's attack and, despite the pair recovering later in the game, Northumbria took advantage to take a 40-21 half time lead.
Northumbria killed the game off in the third quarter to take a 25 point lead, dominating and catching Sunderland on the fastbreak constantly, with defensive errors beginning to creep in as the team began to tire up.
Northumbria inflicted further damage upon Sunderland to extend their lead to 75-43 midway through the fourth quarter, with Benjamin suffering a knee injury from another collision, stretching Sunderland's squad depth even further.
Sunderland finished the game strongly to reduce the deficit to 22 and could take heart in a spirited performance despite the defeat, but ultimately fell to defeat.
Ong stood out for Sunderland in a difficult afternoon for the side, catching Northumbria out time and time again in an inspiring performance despite the injury she suffered in the second quarter.
The result moved Northumbria up to second in the league table, while Sunderland dropped to fourth following their first defeat of the season.
Sunderland will be hoping to put this defeat behind them quickly as they travel to York Women's 1st team on 3rd November.