NFL Weekly Round-up: Week 12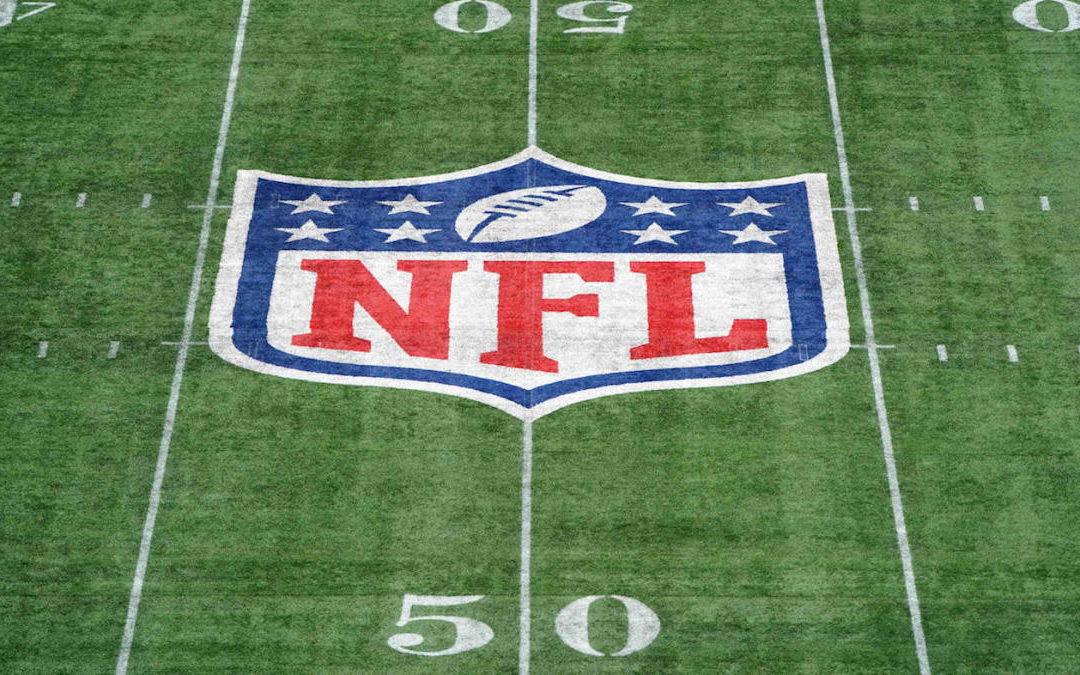 Week 12 Results:
Chicago Bears 16 – 14 Detroit Lions
Las Vegas Raiders 36 – 33 Dallas Cowboys
Buffalo Bills 31 – 6 New Orleans Saints
Tampa Bay Buccaneers 38 – 31 Indianapolis Colts
New York Jets 21 – 14 Houston Texans
Philadelphia Eagles 7 – 13 New York Giants
Carolina Panthers 10 – 33 Miami Dolphins
Tennessee Titans 13 – 36 New England Patriots
Pittsburgh Steelers 10 – 41 Cincinnati Bengals
Atlanta Falcons 21 – 14 Jacksonville Jaguars
Los Angeles Chargers 13 – 28 Denver Broncos
Los Angeles Rams 28 – 36 Green Bay Packers
Minnesota Vikings 26 – 34 San Francisco 49ers
Cleveland Browns 10 – 16 Baltimore Ravens
Seattle Seahawks 15 – 17 Washington Football Team
Teams on bye week: Arizona Cardinals, Kansas City Chiefs.
Week 13 power rankings top five:
1. Arizona Cardinals (9-2) – The bye week has come at a great time for the Cardinals, giving Kyler Murray and DeAndre Hopkins a chance to heal up for the run in. Both players haven't took to the field since week eight, but the Cardinals have held strong in their absence showing the strength the Cardinals have in their squad. The Cardinals are true Super Bowl contenders and Murray and Hopkins should be back fresher than most and raring to go.
2. Green Bay Packers (9-3) – The Packers saw off fellow play-off contenders, the Rams with ease. The run game was unstoppable and Aaron Rodgers threw the ball efficiently when he needed to. The defence had Matthew Stafford figured out on multiple occasions including a Rasul Douglas pick-six.
3. New England Patriots (8-4) – Its now six straight wins for the Patriots with rookie quarterback Mac Jones putting up his best numbers of the season against the Titans with 310 passing yards, two passing touchdowns and 11 rush yards.
4. Tampa Bay Buccaneers (8-3) – The Buccaneers claimed a narrow victory against the inform Colts. Brady wasn't at his best, so the Bucs leaned on the run game more and Leonard Fournette delivered in style. The defence limited MVP candidate Jonathan Taylor to 83 yards rushing which was also a factor in their victory.
5. Kansas City Chiefs (7-4) – The Chiefs go into the bye week having won four games straight, exactly what the team needed after an underwhelming three wins from their opening seven games. The Chiefs are steadily improving as the season goes on and head coach Andy Reid will be hoping they improve enough to make their third straight Super Bowl.
Week 12 fantasy player of the week: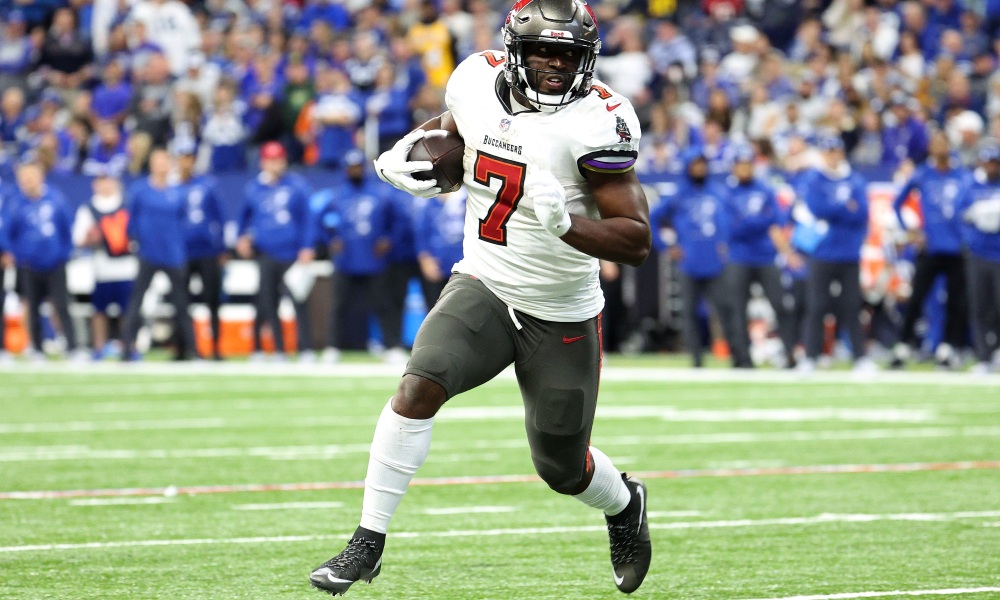 Leonard Fournette (Running Back – Tampa Bay Buccaneers) – 44.10 points: Fournette managed 100 rush yards on just 17 attempts against the Colts, averaging five point eight yards per attempt. He also added three rushing touchdowns, as well as catching seven passes for 31 yards and a receiving touchdown. Totaling four touchdowns and 131 yards for the day.
Week 12 offensive player of the week:
Joe Mixon (Running Back – Cincinnati Bengals) – In a crucial divisional game against the Steelers Mixon showed up in a big way. He had 165 rush yards on 28 rushing attempts, two rushing touchdowns and four receptions although his four receptions totaled minus two yards. Mixon now has at least two touchdowns in the last four games for the Bengals.
Week 12 defensive player of the week:
Patrick Surtain II (Cornerback – Denver Broncos) – Broncos rookie Surtain claimed his second and third interceptions of the season against their divisional rivals, the Chargers. One of his interceptions was returned for a touchdown, the first of his young career.
Week 12 bust of the week: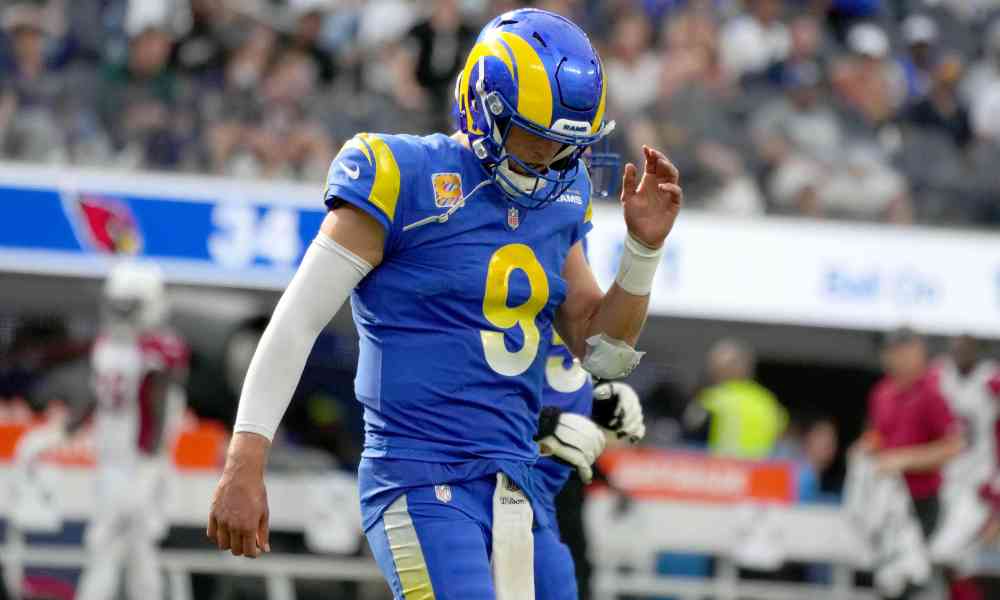 Matthew Stafford (Quarterback – Los Angeles Rams) – The Rams went all in for Stafford in the off-season trading quarterback Jared Goff, two first-round draft picks and a third-round draft pick, a lot to give up for someone who has threw five interceptions in his last three games, three of which were returned for touchdowns. Stafford is currently losing the Rams games, he was brought in to do the opposite, he must improve if the Rams are to make a play-off run.
Week 12 play-off picture:
AFC
1. Baltimore Ravens 8-3
2. New England Patriots 8-4
3. Tennessee Titans 8-4
4. Kansas City Chiefs 7-4
5. Cincinnati Bengals 7-4
6. Buffalo Bills 7-4
7. Los Angeles Chargers 6-5
NFC
1. Arizona Cardinals 9-2
2. Green Bay Packers 9-3
3. Tampa Bay Buccaneers 8-3
4. Dallas Cowboys 7-4
5. Los Angeles Rams 7-4
6. San Francisco 49ers 6-5
7. Washington Football Team 5-6
Week 13 spotlight:
Game of the week-
New England Patriots @ Buffalo Bills
The battle for the AFC East could come down to this game, it could also be the difference between being the number one seed in the AFC and the number five seed in the AFC. The Patriots will always be a difficult team to beat with Bill Belichick at the helm, proven by their six-game win streak. The Bills aren't pushovers though, granted they haven't been as impressive as last season, but they are still Super Bowl contenders and must prove that against the Patriots on Monday night.
Prediction: New England Patriots 19 – 17 Buffalo Bills