Former All-Pro Seahawks Linebacker Lofa Tatupu reveals the hardest receiver he ever had to cover
Certain positions on the gridiron have evolved and adapted more than others over the course of time. One of those positions that has evolved significantly in the last few decades is the linebacker position.
Throughout the 1980s, 90s and into the early 200s, to be a linebacker in the NFL, it was universally agreed that you had to be tall, but more importantly, big-bodied. Hall of Fame linebackers such as Lawrence Taylor, Brian Urlacher and Ray Lewis were all over six-feet tall and around 250lbs.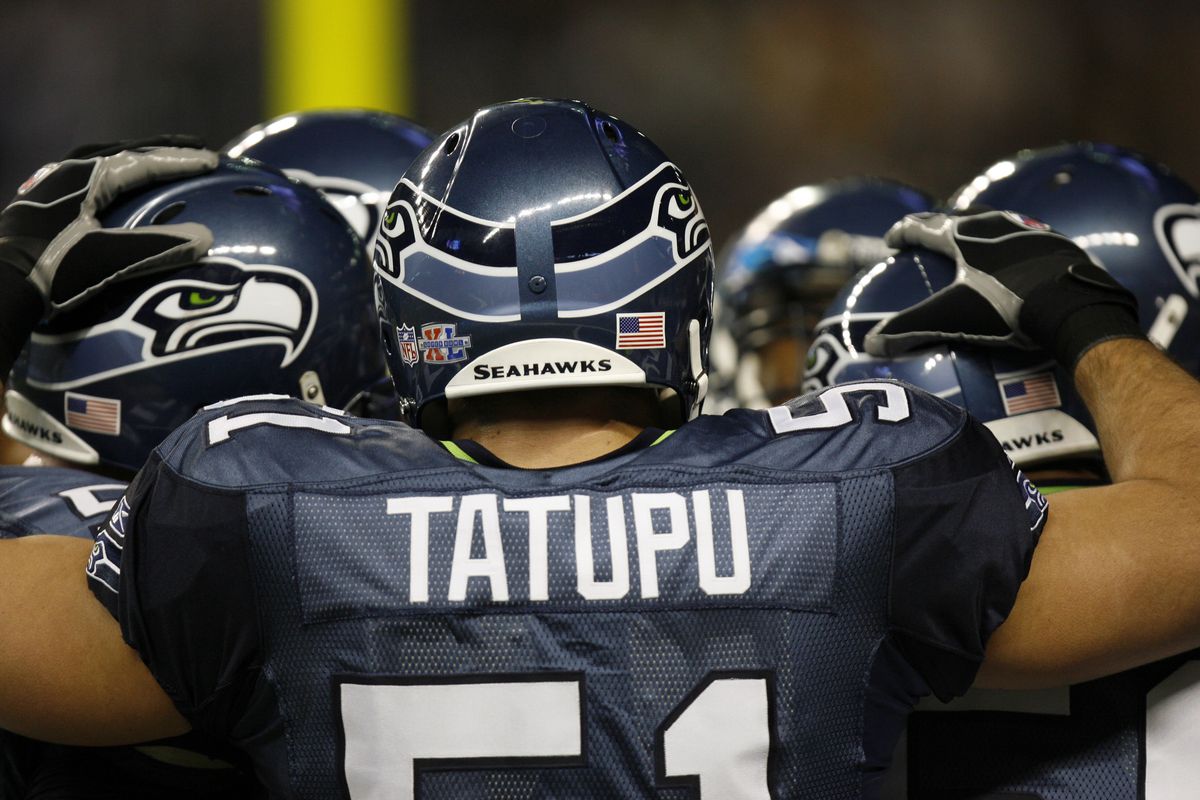 So when the Seattle Seahawks drafted an under-sized, and smaller framed linebacker in the form of Lofa Tatupu in the second round of the 2005 NFL Draft, many were sceptical that he would be a success in the NFL.
But over a career that spanned six seasons before being cut short through injury, that included three Pro Bowls, one All-Pro selection, a Super Bowl appearance and an enshrinement into the Polynesian Football Hall of Fame in 2019, it was fair to say that Tatupu did just fine.
As a hard-hitting and fearless tackler, with an outstanding football IQ, paired with athletic ability that allowed him to play above his size and make some unbelivable plays on the football, Tatupu was an opposing offense's worst nightmare.
After establishing himself as one the leagues best defenders during his career, Tatupu matched up against some of the NFL's best receivers to ever put on the pads. In the 200s alone, legendary receivers such as Terrell 'TO' Owens, Randy Moss, Marvin Harrison, Steve Smith and Chad Johnson to name but a few, all wreaked havoc on opposing defenders.
But who would Tatupu say was the hardest of all the receivers he ever had the assignment of stopping would be? In an interview I did with Tatupu himself on the We Talk Seahawks Podcast on Monday 13th December, 2021, I posed that very question to me, and this was the name he replied with.
Anquan Boldin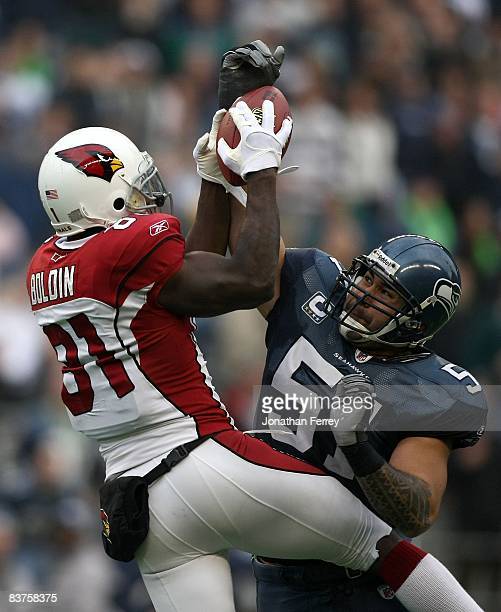 This 6'1" receiver is one of the most physical, and widely respected players to ever play the game. A 3x Pro Bowler himself, Boldin would also be crowned as a Super Bowl Champion as a member of the Baltimore Ravens in 2012.
In a career that spanned 13 years from 2003-2016, Boldin sits at fourteenth in all-time receiving yards in NFL history with 13,779, as well as ninth in all-time receptions with 1,076 (source: Pro Football Reference).
Here's what Tatupu had to say about Boldin and the reasons why he was the hardest receiver he would ever have to cover: "A guy that was really impressive – I mean obviously Fitzgerald (Larry) is amazing right? – but Anquan Boldin, this guy he wasn't the biggest, he wasn't the strongest, well actually he might have been the strongest actually I'll give him that one.
"He was maybe 6'1", 220-225lbs, and he wasn't super fast but his hands, I mean he could one-hand catch, you could be in tight coverage like 'nah the quarterback isn't going to throw this' and he'll just catch it with one hand.
"So that was a guy who I don't care who you were, even if you were right next to him like his shadow, he was still catching the ball. It was impressive."
To listen to the full 45 minute interview with Lofa Tatupu, in which he reveals some fascinating insights into his playing career, how he approached coaching Bobby Wagner during his time as an Assistant linebackers coach in Seattle, as well as putting his UK knowledge to the test in a quick-fire quiz, just click here to listen on Spotify
Lofa also co-hosts his own podcast with Actor and Seattle native Brett Davern called Bleav In Seahawks – click here to find out more