NFL Weekly Round-up: Week 9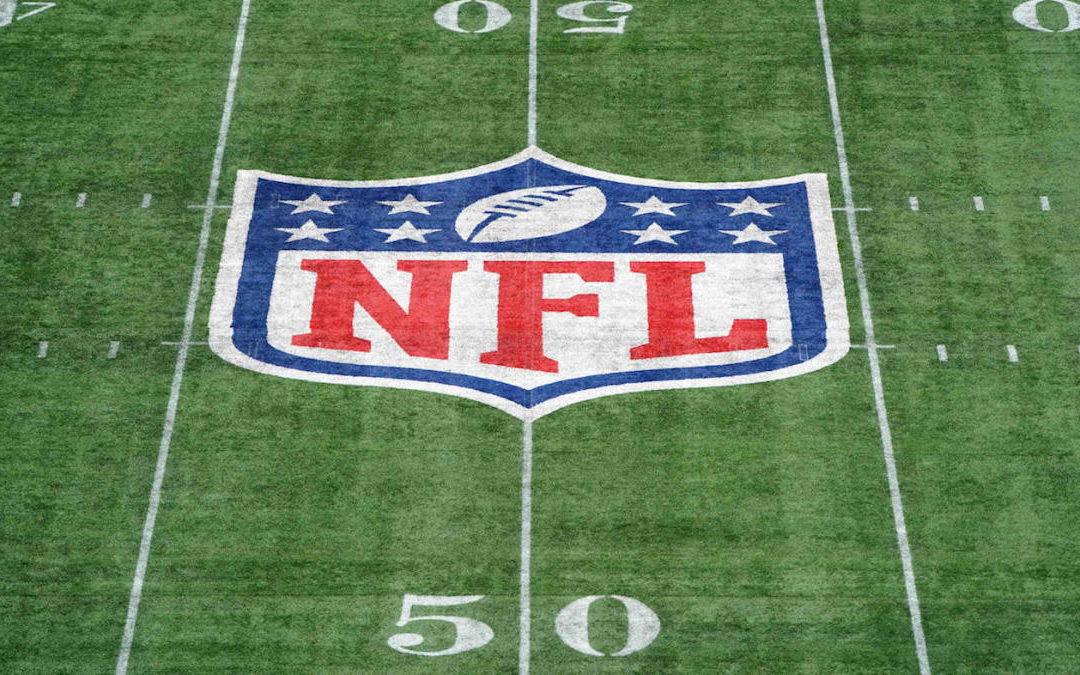 Week 9 Results:
New York Jets 30 – 45 Indianapolis Colts
Atlanta Falcons 27 – 25 New Orleans Saints
Denver Broncos 30 – 16 Dallas Cowboys
New England Patriots 24 – 6 Carolina Panthers
Minnesota Vikings 31 – 34 Baltimore Ravens
Cleveland Browns 41 – 16 Cincinnati Bengals
Buffalo Bills 6 – 9 Jacksonville Jaguars
Houston Texans 9 – 17 Miami Dolphins
Las Vegas Raiders 16 – 23 New York Giants
Los Angeles Chargers 27 – 24 Philadelphia Eagles
Green Bay Packers 7 – 13 Kansas City Chiefs
Arizona Cardinals 31 – 17 San Francisco 49ers
Tennessee Titans 28 –16 Los Angeles Rams
Chicago Bears 27 – 29 Pittsburgh Steelers
Teams on bye week: Tampa Bay Buccaneers, Detroit Lions, Seattle Seahawks, Washington Football Team.
Week 9 power rankings top 5:
1. Arizona Cardinals (8-1) – No Kyler Murray, No Deandre Hopkins, no problem for the Cardinals as they eased to victory over the 49ers. The Cardinals also lost running back Chase Edmonds early in the game and were without starting receiver A.J Green and star defensive end J.J Watt. None of those players were missed on Sunday's divisional game against the 49ers, which shows the strength in depth that Arizona has.
2. Tennessee Titans (7-2) – The Titans arrived in LA on Sunday night as underdogs, missing their best player Derrick Henry to foot surgery, but watching the game you would have thought the Rams were missing their best player and were going into the game as underdogs. The titans were ruthless on Defence turning two Matthew Stafford interceptions into 14 points in a game they won 28-16. Since losing to the Jets in week four the Titans have beat the Bills, the Chiefs, the Colts and now the Rams.
3. Green Bay Packers (7-2) – The Packers were involved in a close contest against the Chiefs on Sunday even though they had no Aaron Rodgers at quarterback due to Covid-19 and Rodgers not being vaccinated made him unavailable in time for the game. It was 2020 first round draft pick Jordan Love's first start for the Packers. The defence kept the Packers in the game which is good news going forward when MVP Aaron Rodgers returns from Covid.
4. Baltimore Ravens (6-2) – For the third time this season a Ravens game when to overtime, this time against the Vikings with the final score 31-31 it was up to the ever-present Justin Tucker to kick a game winning field goal for the ravens, like he has done so many times in the past. Tucker kicked it through the uprights with ease from 36 yards to win the ravens the game.
5. Los Angeles Rams (7-2) – The Rams suffered a humbling defeat to the Henry-less Titans on Sunday, but all good teams have a blip during what is a long season the Rams will be hoping this is all it was, and the turnovers don't start becoming an occurrence. The Rams have the 49ers up next then a much-needed bye week, going into the bye week 8-2 looks a lot better than 7-3 for a team that's all in this year.
Week 9 fantasy player of the week:
James Conner (Running Back – Arizona Cardinals) – 40.30 points: The Cardinals needed someone to step up in the absence of many key players and James Conner was the man to do so. Conner rushed for 96 yards and 2 touchdowns and caught 5 passes of 77 yards and a touchdown. Conner caught all 5 of his targets and averaged 4.6 yards a carry off 21 rushing attempts.
Week 9 Offensive player of the week:
Justin Herbert (Quarterback – Los Angeles Chargers) – Going into Sundays game against the Eagles Justin Herbert and threw three touchdowns and three interceptions over his last two games and over that span had only averaged 209 passing yards per game, in Sunday's contest against the Eagles though Herbert threw for 356 passing yards, two passing touchdowns and zero interceptions, he also added 14 rushing yards and a rushing touchdown as well as a two-point conversion. The performance Chargers fans are more used to seeing from last years rookie of the year.
Week 9 Defensive player of the week: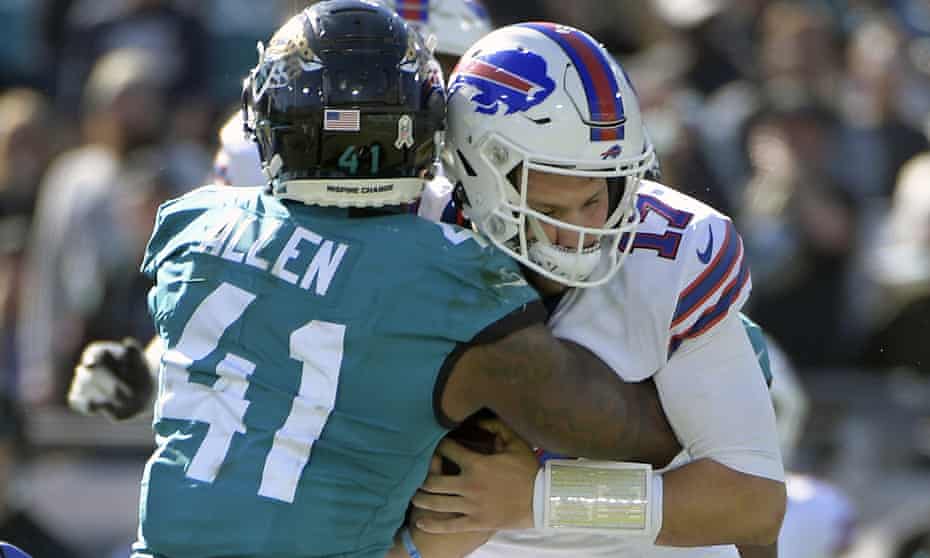 Josh Allen (Defensive End – Jacksonville Jaguars) – In the Jaguars surprise victory over the Bills Josh Allen had eight tackles, two tackles for loss, one sack, one interception and a fumble recovery, making him the first NFL player in over three years to record a sack, an interception, and a fumble recovery in the same game. What makes Allen's performance even more special is he achieved all those stats on Sunday against quarterback Josh Allen. A very good day for one Josh Allen, not so much for the other.
Week 9 bust of the week:
Trevon Diggs (Cornerback – Dallas Cowboys) – Many of people's front runner for defensive player of the year had a bad afternoon against the Denver Broncos. He was targeted in coverage five times and allowed four receptions, 80 yards and a touchdown. Diggs, who leads the league in interceptions (7) also drew a defensive pass interference penalty in the endzone which led to the Broncos first touchdown of the game.
Week 9 play-off picture:
AFC
1. Tennessee Titans 7-2
2. Baltimore Ravens 6-2
3. Los Angeles Chargers 5-3
4. Buffalo Bills 5-3
5. Las Vegas Raiders 5-3
6. Pittsburgh Steelers 5-3
7. New England Patriots 5-4
NFC
1. Arizona Cardinals 8-1
2. Green Bay Packers 7-2
3. Tampa Bay Buccaneers 6-2
4. Dallas Cowboys 6-2
5. Los Angeles Rams 7-2
6. New Orleans Saints 5-3
7. Atlanta Falcons 4-4
Week 10 spotlight-
Game of the week:
Cleveland Browns (5-4) v New England Patriots (5-4)
This game could have major play-off ramifications for both teams going forward, with both teams sitting on five wins each. These sides are just two of nine teams currently sitting on five wins in the AFC showing how close the play-off picture is and how damaging one defeat can be for either side.
The patriots come into this one on a three-game win streak whereas the Browns won their last game against the Bengals in the battle of Ohio. The Browns recently released wide receiver Odell Beckham Jr. and may also be without star running back Nick Chubb who has tested positive for Covid but is vaccinated and will be able to play if he can provide two negative covid tests 24 hours apart before Sunday.
Prediction: Cleveland Browns 23 – 17 New England Patriots