International call up for Elite Athlete Molly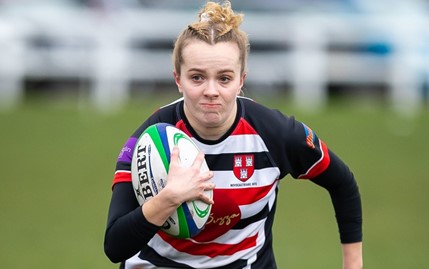 Team Sunderland Elite Athlete Molly Gardener has been selected for the English Universities Rugby 7's team.
The Physiotherapy student will represent her country at the upcoming Bournemouth 7's festival from 3rd to 4th June.
Team Sunderland Sport Development Officer Laura Hockaday said: "This is a fantastic achievement for Molly to be recognised at an international level.
"She's had a great year and we look forward to seeing how she continues to develop."