Team Sunderland celebrate success with annual ball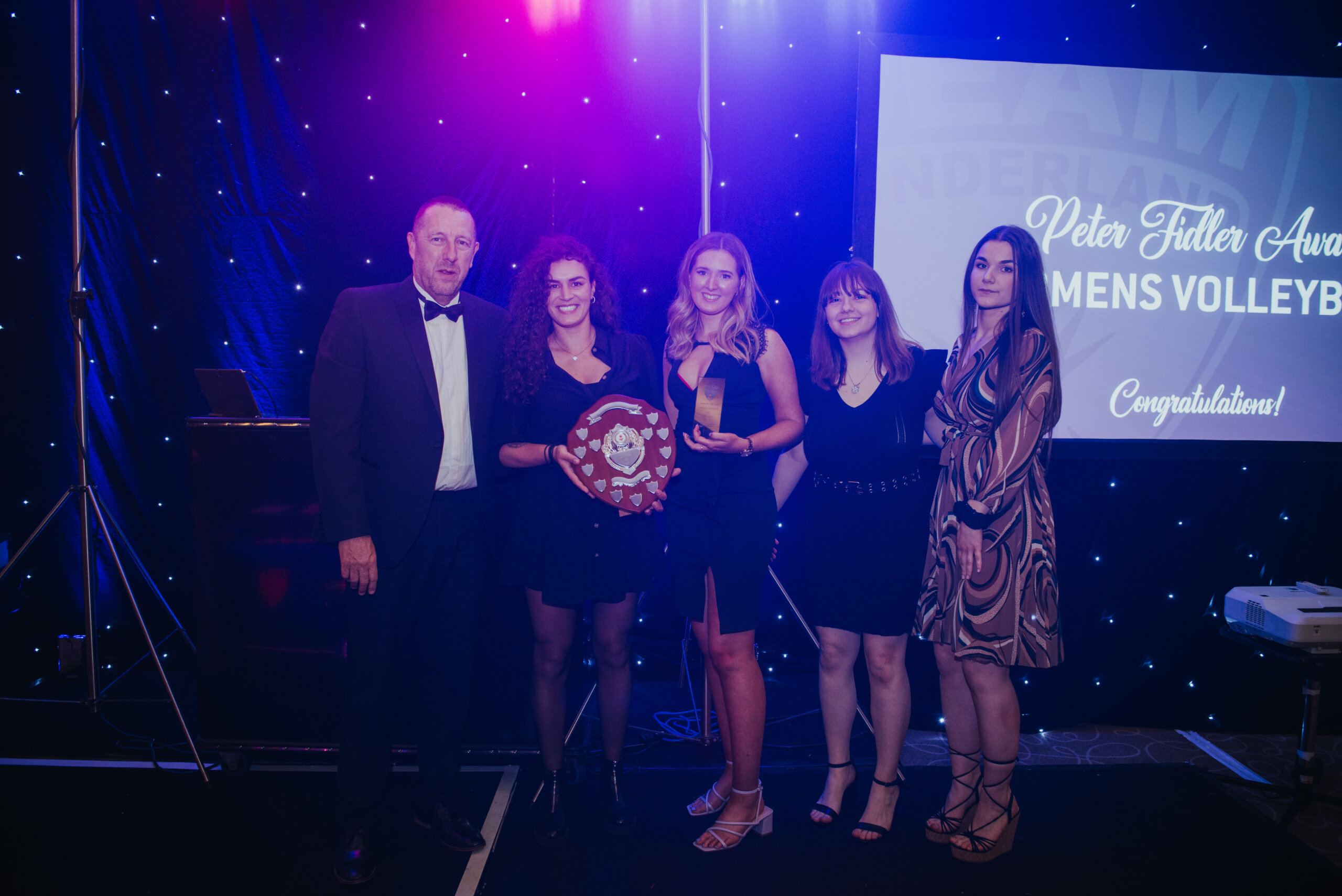 Team Sunderland celebrated their achievements this year with the annual Sports Ball last Friday.
The event, at Ramside Hall, was the first time Team Sunderland had been able to host the Sports Ball in person since 2019 with the two previous editions taking place online.
The big winners on the night were Women's Volleyball who picked up The Peter Fiddler Award for Team of the Year award after an incredible season where they maintained a 100% record throughout their league campaign, dropping just three sets all season. To top off their season they also reached the final of the Northern Conference Cup.
In addition, Women's Volleyball coach Jodie Amor was awarded the Coach of the Year.
Elsewhere there were awards for Equestrian and Men's Futsal for Committee of the Year and Most Improved Team respectively.
Men's Football 1st team picked up Performance of the Year for their 3-2 victory over Leeds Trinity in the Northern Conference Cup quarter final.
There were special recognition awards for Beth Lambert (climbing), Badminton Men's 1sts, Men's Futsal 1sts, Men's Football 1sts and George Pinder (Men's Football).
Goncalo Alves of Men's Futsal picked up the Ainsley Charles award for Most Improved Individual after becoming a vital member of the Futsal squad having previously not played the sport.
There was also an award for James Parkin of Men's Tennis who was rewarded for his performances and commitment with the Unsung Hero Award.
Netball president Lucy Brooks was recognised for her work and dedication to her club with The individual who achieved the most for their club award.
Sports Person of the Year was awarded to Great Britain international gymnast Katelyn Little
Finally, Vice Chancellor Sir David Bell, who had opened the ceremony with a pre-recorded message, selected Netball and Men's Football as his joint Club of the Year.
Pictures from the event will be available on Team Sunderland's social media soon.