Elite Athletes 2022/23 – Introducing Michael Guirguis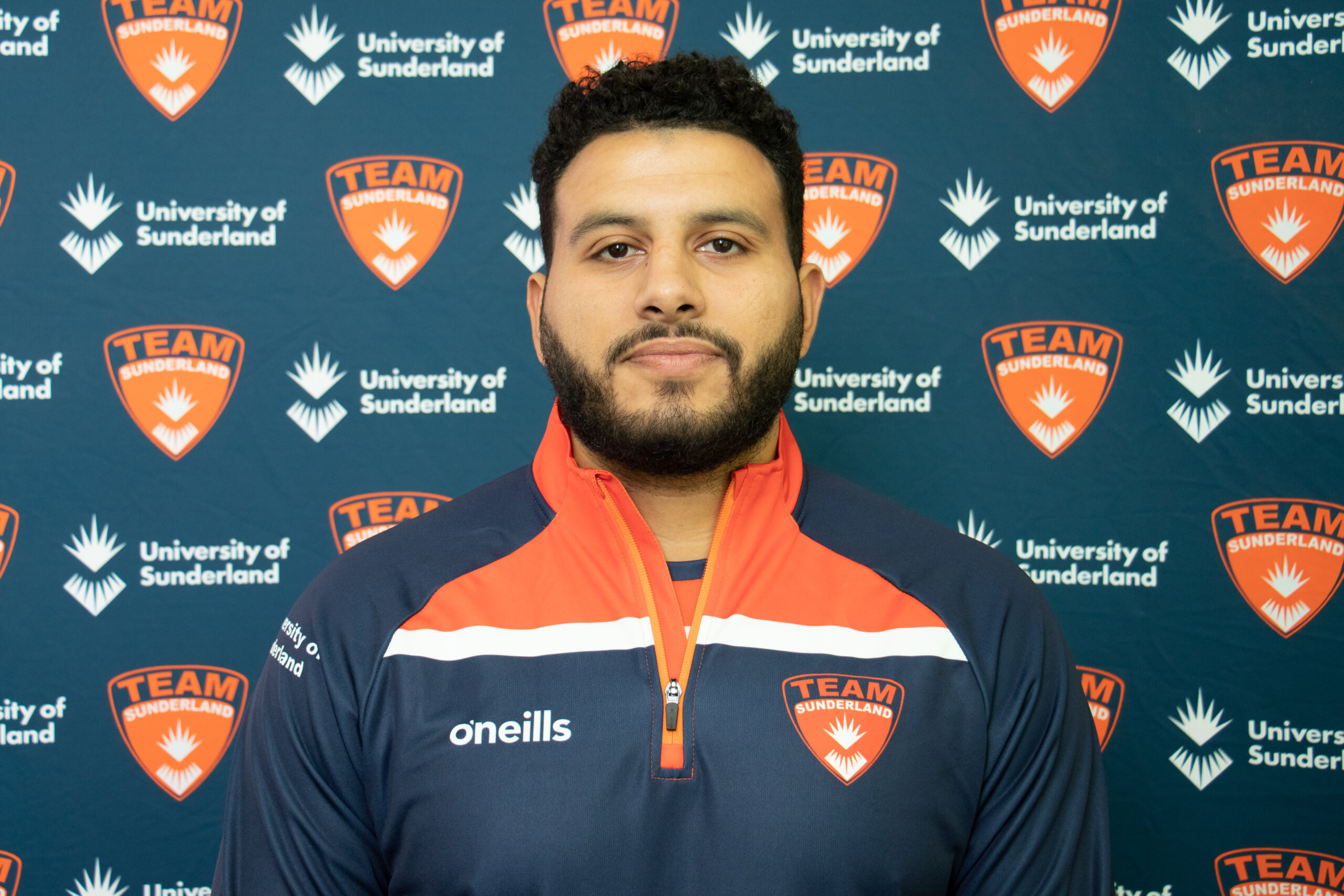 Over the next few weeks, SportsByte will be introducing you to showcased students who are part of the 2022/23 Elite Athlete Scheme, which provides these students with funding to help them with their performance, student experience and future ambitions.

One of these athletes is Michael Guirguis, who is on the University men's basketball team. Arriving from Ontario, Canada, Michael has established himself as a top player at Sunderland. He is one of two basketball players, alongside Connor Mason, to have his ability recognised by Team Sunderland and he will receive valuable benefits during this academic year as a result.

Michael's love for basketball has given him the opportunity to play in three different continents.
"I was in Egypt when I first started playing basketball," he said.
"My dad took me to a sports club in Egypt. I looked at all the sports and the only two that were interesting to me were swimming and basketball. I started going to basketball training and I never really stopped until I went to Canada."

He would then move to Canada where his basketball journey would continue. "I then tried out for one of the rep teams in Canada. They ended up putting me on a team that was older than me.
"I was in grade 7 and they put me on a grade 8 team. Since then I've always been competing at a high level and have never fell out of love with the sport."

For Michael, student life can be hard work as alongside his basketball, he also studies pharmacy. "There's a lot of good time management and a lot of sacrifice, in terms of you can't hang out all the time.
"Sometimes you've just got to go home after practice and do stretches, put on some cream and start studying or go to sleep so you can wake up early the next day. There's a lot of time management but I'm getting better at it."
Despite the difficult work/life balance, Michael is determined to continue with his sporting passion. "For the past few years, I've been trying to keep my basketball conditioning up," he said. "I've been playing basketball for 15 years. I'm going to keep playing until I can't anymore."

Michael has also notably scored over 40 points in a match during his time at Sunderland. However, he finds more satisfaction in team achievements. Speaking about his proudest moments at the university.
He said: "Since I've been at Sunderland, that 40 point game but also getting promoted in the league and reaching cup finals. Anything that has to do with success and winning, I enjoy more than my personal accolades."