World Cup 2022: Five Youngsters to look out for heading to Qatar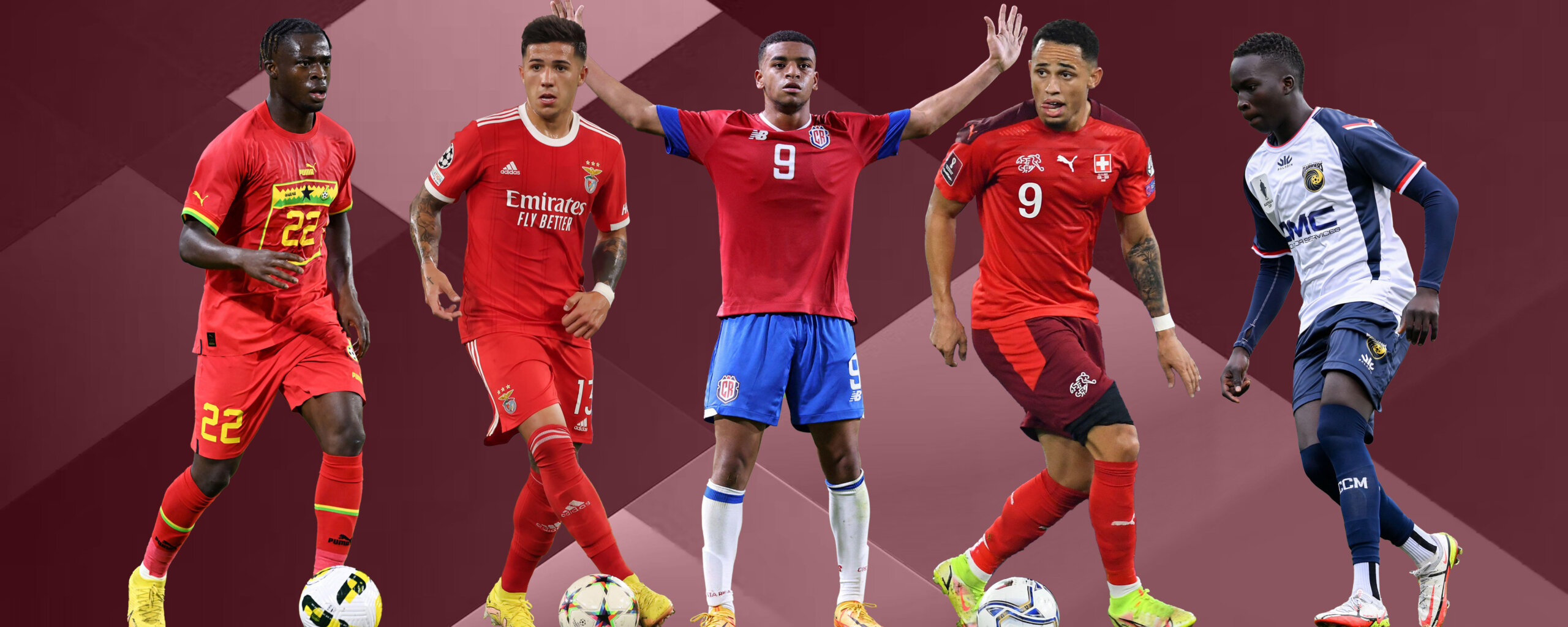 The World cup has historically been a great platform for young players to make themselves known to the world – from a 17 year old Pele in 1958 to Mbappé in 2018.
Football fans around the world will have there sights firmly fixed on the performances of the highly anticipated wonderkids going to the tournament such as Pedri (19), Aurelien Tchouameni (22), Eduardo Camavinga (19), William Saliba (21), Vinicius Jr (22), Jude Bellingham (19) and Jamal Musiala (19) all of whom I imagine will be in contention for the FIFA Young Player Award.
However, with all the national teams submitting their 26 man squads, we will be looking at five youngsters the majority of fans around the world may not be familiar with before November the 20th but hopefully will be after December the 18th.
Jewison Bennette – Costa Rica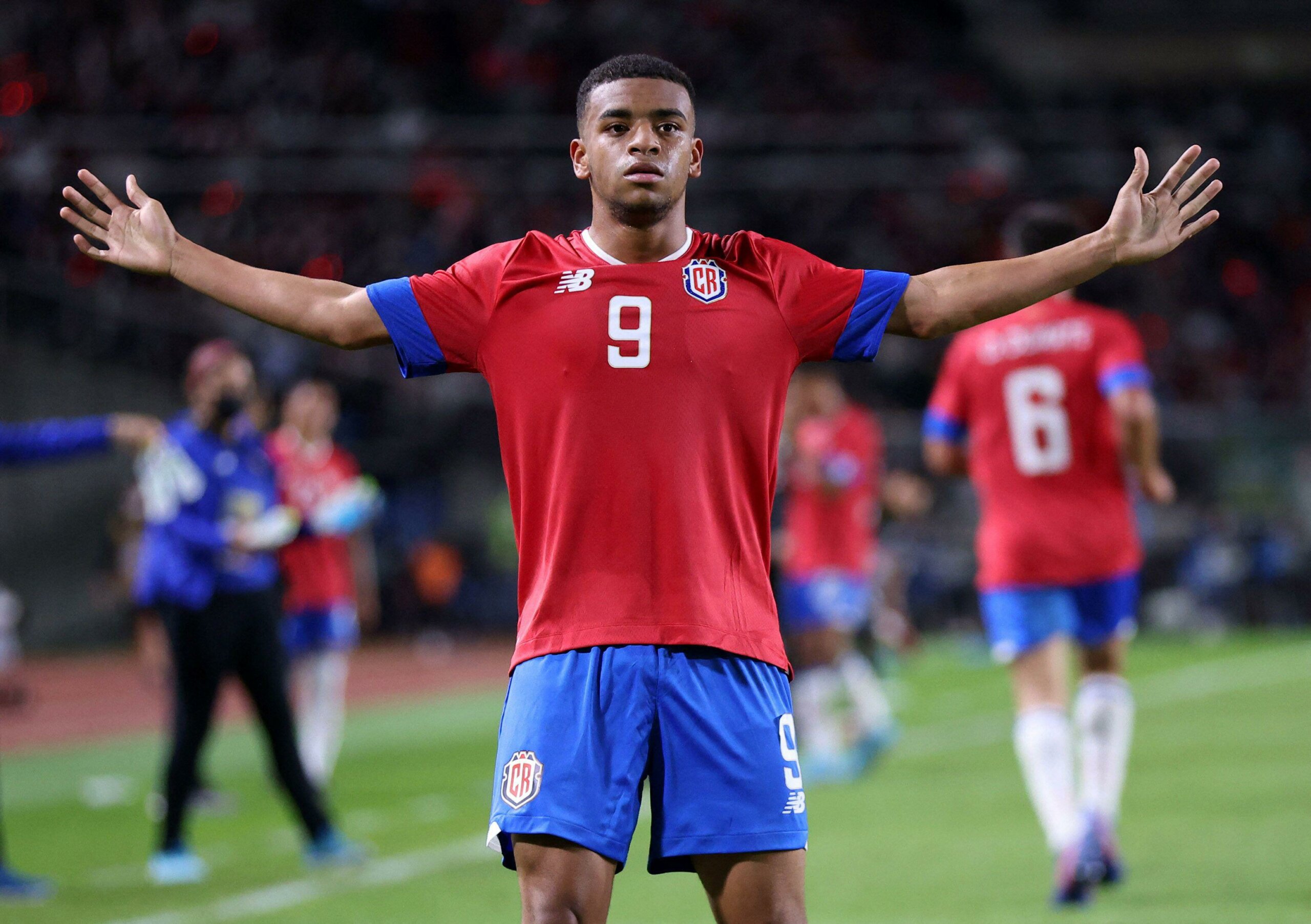 Born 2004 aged 18, Bennette is a player Sunderland fans will know very well after the winger made the move to the black cats at the end of August from C.S. Herediano. Bennette who plays primarily as a left winger has made eight appearances off the bench and scored a goal against Watford so far as he looks to adapt to English football in the Championship. On the international stage for Costa Rica Bennette at the age of 17 became the youngest ever senior international when he made his debut against El Salvador in August 2021. Now 18, Bennette has been capped seven times and managed to score his first goals for his country with a brace against a Son Heung-min South Korea side in a friendly fixture. Costa Rica find themselves in arguably the toughest group in the tournament with Germany, Japan and Spain to compete with. Costa Rica will play there first World Cup fixture against Spain at 4:00pm, Wednesday 23rd November 2022 at the Al Thumama Stadium.
Noah Okafor – Switzerland
Born 2000 aged 22, Okafor is a player in the sights of Europe's biggest clubs this January with plenty of clubs waiting to see what the forward can produce at Qatar. Okafor who currently plays for Red Bull Salzburg in Austria and has had an impressive start to the season, with the forward making 22 appearances scoring 10 and assisting twice, with three of his strikes coming against elite opposition in the Champions League. Okafor can play across the front three in attack, but primarily plays as a forward, and it's the position he is played in the most for Red Bull Salzburg. Switzerland will have to be at their very best to escape group G with the likes of Brazil, Serbia and Cameroon fighting for first and second place. Switzerland will play their opening game against Cameroon at 10:00am, Thursday 24th November 2022 at the Al Janoub Stadium.
Garang Kuol – Australia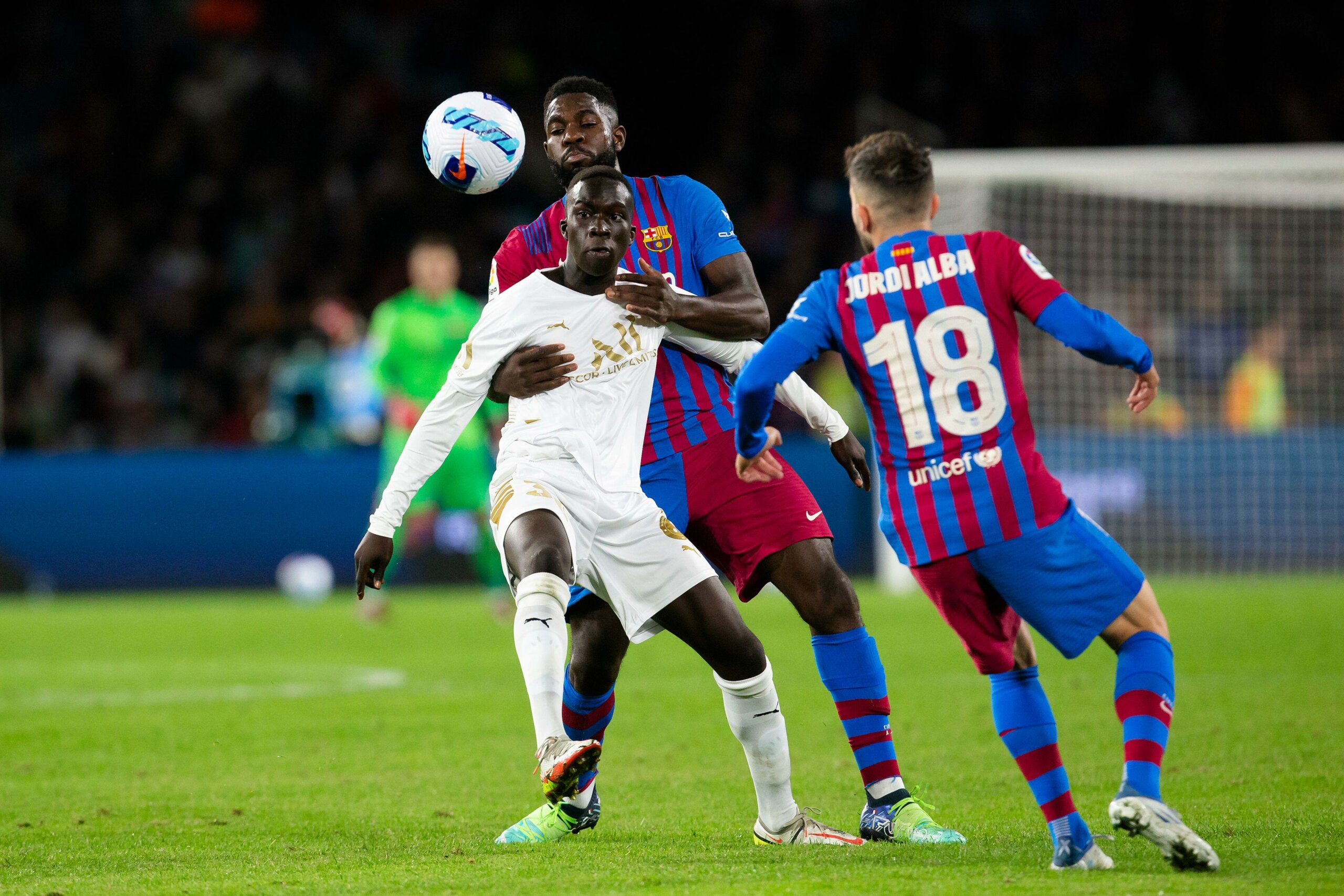 Born 2004 aged 18, Garang Kuol has made a rapid rise to prominence in the Isuzu UTE A-League. Six months ago, Kuol was an unknown. Now he's the poster boy for the Socceroos and heading to a World Cup. Kuol who plays for the Central Coast Mariners in Australia took the A-League by storm last season, scoring four goals without starting a match for Mariners proving to be deadly of the bench. When the La Liga giants Barcelona came down under they played a friendly against an A-League all stars team which included Kuol. The young forward announced himself on the global stage that night with a dazzling performance, hitting the crossbar with a thunderous strike and narrowly firing wide with a chipped effort. This season with the A-League starting on the 8th of October, Kuol has made four appearances with two goals and two assists. In January Kuol will make the move to Newcastle United with him rumoured to be loaned to a European club. Australia will face the tough task of facing France the defending champions of the 2018 World cup at 7:00pm, Tuesday 22nd November 2022 at the Al Janoub Stadium.
Enzo Fernández – Argentina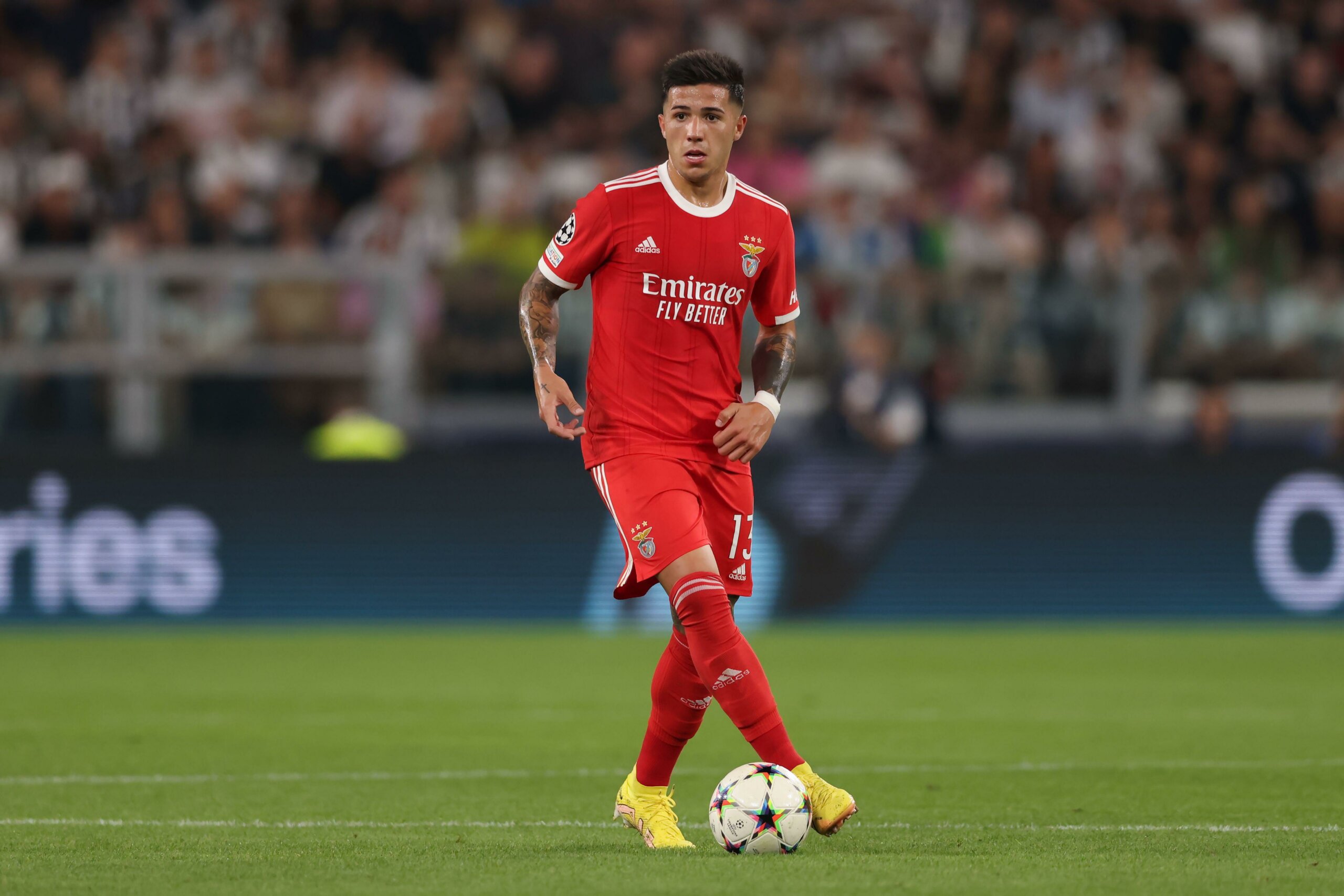 Born 2001 aged 21, Fernández plays for Portuguese giants Benfica, having joined the Águias in the summer window from Argentine club River Plate. The young midfielder has been instrumental in helping Benfica remain unbeaten and in the top spot in the Champions League group stage, a group Benfica share with PSG and Juventus. Fernández has adapted to European football swiftly making 24 appearances scoring three goals and bagging five assists so far this season. Due to Fernández impressive form he seems to have attracted interest from a cluster of European clubs including Real Madrid and Liverpool to name a few. Argentina will be looking to confidently qualify from their group with the likes of Mexico, Poland and Saudi Arabia joining them in group C. Argentina will start off their campaign against Saudi Arabia at 10:00am, Tuesday 22nd November 2022 at the Lusail Iconic Stadium.
Kamaldeen Sulemana – Ghana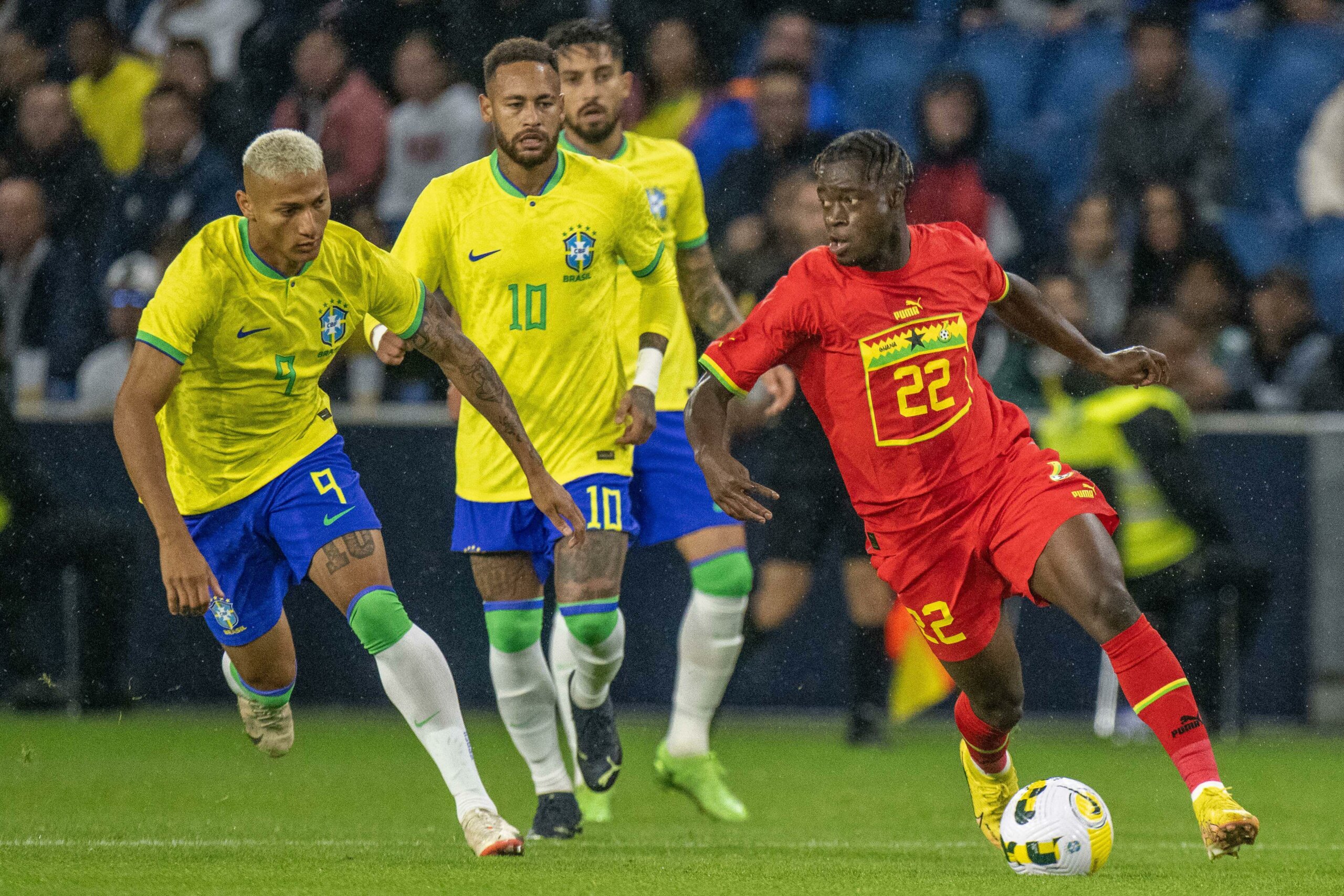 Born 2002 aged 20, Sulemana is a right footed winger who tends to cut inside often, the young Ghanaian is known for his quick dribbling, pace and his flair. He's a graduate of the celebrated Ghana-based Right to Dream academy, and joined Right to Dream-owned Danish Superliga club FC Nordsjælland in January 2020. His subsequent 2020-21 season saw him emerge from an under-the-radar talent to the side's star player for the Danish club. Sulemana scored 10 goals, the highest in the league for FCN, assisted a further four, and showed off his electric dribbling skill. He finished the season in style, scoring five goals in five games in April and winning Player of the Month. The electric winger joined French side Stade Rennais that season due to his fine form, becoming the most lucrative transfer in Superliga history. Sulemana's time at Rennais has been blighted by injuries so far, but he has nevertheless managed to make an impact in the Rouges et Noir XI when fully fit. In the early stages of the 2022-23 season, Sulemana has one goal and two assists to boast from 14 matches, although he has only made two starts in the top flight. Ghana find themselves in group H with Portugal, South Korea and old foes Uruguay. Ghana will be looking for some success this tournament after their embarrassing AFCON 2021 3-2 defeat to Comoros, ranked 129 in the world which saw them finish bottom of their group. Ghana will play Portugal at 4:00pm, Thursday 24th November 2022 at the Stadium 974.