Formula E Diriyah Round 3 – Is this Porsche's Year?
Porsche's Pascal Wehrlein again took the win in another eventful formula E race the second of two in Diriyah.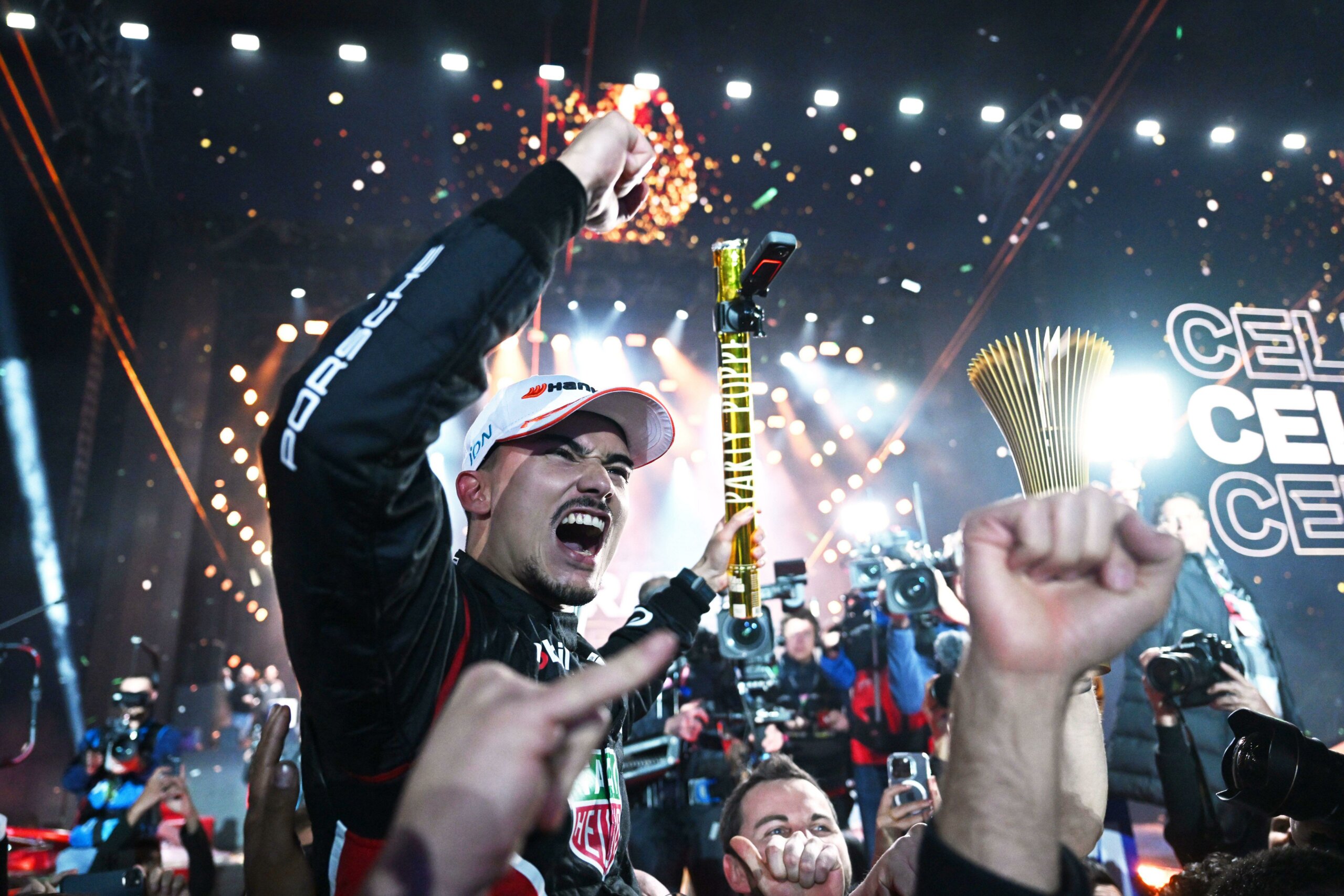 Practice
FP3 was an uneventful session on Saturday morning with teams mainly using the session to refine setups and warm themselves up for qualifying and the race. The main story from the session was Maserati managed to get both cars out after an overnight rebuild after a disastrous Friday. Mitch Evans topped the times with Dan Ticktum and Jean Eric Vergne in tow.
Qualifying
The group stage of qualifying was rather uneventful with the now becoming usual cars of McLaren, Jaguar and Andretti making it through. However, there were one or two surprises with somehow the DS Penske of Stoffel Vandoorne making it through to the duels for the first time as a partnership and somehow Edoardo Mortara getting his rebuilt Maserati MSG into the duel format as well.
The duels went a similar way to yesterday with Sebastian Buemi, Jake Hughes, Rene Rast and Mitch Evans progressing into the semis. The semis placed Hughes against Buemi in a match up mirroring yesterday's final in which Hughes prevailed.
Rast went against Evans in the other and Evans won. So this setup a huge final for both McLaren and Jaguar with McLaren and Hughes both hunting a debut podium and Jaguar looking to build on their podium from yesterday.
Yet McLaren and Hughes won. Therefore, sending shockwaves throughout the FE paddock which showed the Brummie rookie has arrived in Formula E and also shown that McLaren can be successful in any formula.
The Race
In what was once again what could be called an eventful game of chess or leapfrog. The race delivered action lap after lap. On lap one turn one (for the first time ever at the Diriyah track) Mitch Evans overtook Hughes and built a consistent lead of half a second.
However, this wasn't to be the decided winner (never is in FE). In the same manner as yesterday Pascal Wehrlein and Jake Dennis made their way through the field to take the lead and second place respectively. Sadly Hughes and Evans slipped down the Field to P5 and P6.
The race also included a safety car as somehow Nico Muller mullered his car in the wall after forgetting how to slow his car down. This didn't change the race order at this stage as Rene Rast managed to just about hang on and defend from Sam Bird for P3 behind Dennis and Wehrlein.
The craziest moment of the race was yet to come however as on the final corner Jake Hughes ran out of energy which led him to being pushed over the line by Evans and Buemi just missing on out overtaking Hughes due to Evans's Push.
My Closing thoughts
While today was a much more mental race than yesterday, It will leave Formula E's bosses concerned that their USP of unpredictability is under threat by Porsche and its customer's ability to be so dominant in races. Overall the weekend was much more eventful than the Mexico opener and the potentially now infamous pushing moment should at least gain Formula E some social media hype over the coming days and ensure more eyes will be on the first ever Indian Formula E race in Hyderabad in two weeks time.
Race Results
Cla
#
Driver
Team
Laps
Time
Gap
Interval
km/h
Retirement
Points
1
94
Pascal Wehrlein
Porsche Team
40
50'40.304
25
2
27
Jake Dennis
Andretti Autosport
40
50'41.556
1.252
1.252
18
3
58
René Rast
McLaren
40
50'44.858
4.554
3.302
15
4
10
Sam Bird
Jaguar Racing
40
50'45.155
4.851
0.297
13
5
5
Jake Hughes
McLaren
40
50'51.173
10.869
6.018
13
6
16
Sébastien Buemi
Envision Racing
40
50'51.251
10.947
0.078
8
7
9
Mitch Evans
Jaguar Racing
40
50'51.392
11.088
0.141
6
8
23
Sacha Fenestraz
Nissan
40
50'52.713
12.409
1.321
4
9
48
Edoardo Mortara
Maserati Racing
40
50'53.057
12.753
0.344
2
10
33
Dan Ticktum
NIO Formula E Team
40
50'53.579
13.275
0.522
1
11
1
Stoffel Vandoorne
DS Penske
40
50'53.876
13.572
0.297
12
13
Antonio Felix da Costa
Porsche Team
40
50'55.533
15.229
1.657
13
36
Andre Lotterer
Andretti Autosport
40
50'55.927
15.623
0.394
14
37
Nick Cassidy
Envision Racing
40
50'57.342
17.038
1.415
15
17
Norman Nato
Nissan
40
50'59.873
19.569
2.531
16
11
Lucas di Grassi
Mahindra Racing
40
51'01.100
20.796
1.227
17
25
Jean-Eric Vergne
DS Penske
40
51'01.525
21.221
0.425
18
3
Sergio Sette Camara
NIO Formula E Team
40
51'02.547
22.243
1.022
19
4
Kelvin van der Linde
Team Abt
40
51'05.595
25.291
3.048
20
7
Maximilian Gunther
Maserati Racing
40
51'07.441
27.137
1.846
dnf
8
Oliver Rowland
Mahindra Racing
30
40'01.832
10 Laps
10 Laps
Retirement
dnf
51
Nico Müller
Team Abt
25
30'35.005
15 Laps
5 Laps
Retirement