South Shields Women player/coach Alex Miller: "It wasn't as good a performance as we'd have liked"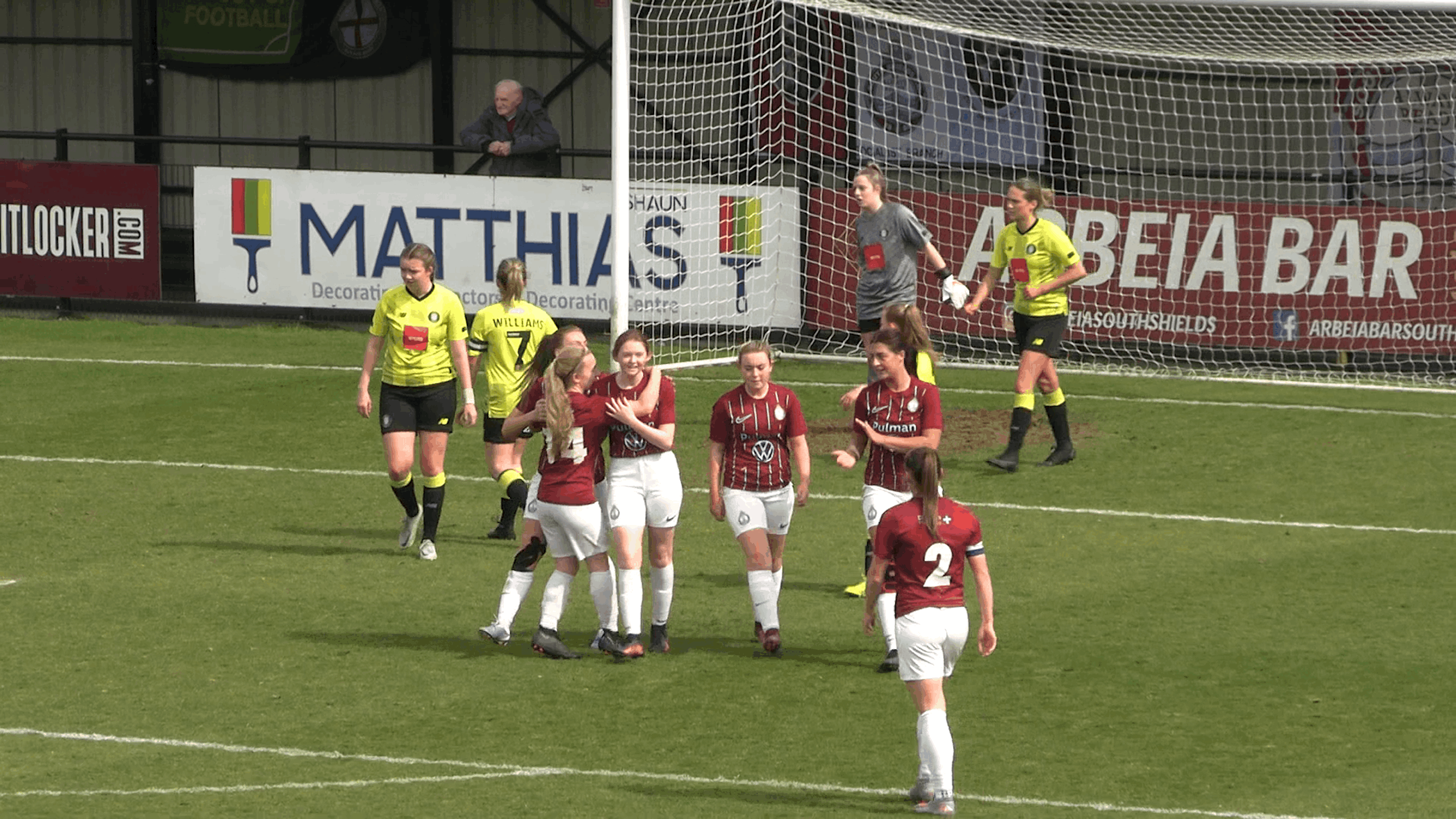 South Shields Women player/coach Alex Miller insisted there is more work to be done despite the girls putting in a five-star performance against Harrogate Town at 1st Cloud Arena.
Becki McMahon and Sophie Greener each scored a brace while Eve Gatens slotted in a penalty to give Shields every chance of finishing second in the NERWFL Premier Division.
And with just two games remaining this season, the girls must give everything to finish the campaign as strongly as they started it.
Miller recognised Harrogate's standing (bottom of the table having lost every league match) while accepting Shields could have been better too.
She said: "We knew that the game was ours for the taking, provided we stuck to the basics and worked hard.
"The start of the game seemed pretty frantic, with there being little quality football played from both sides.
"Eventually, we started to settle into the game and were able to put a few good pieces of play together, resulting in multiple opportunities."
Shields went into the break 2-0 up, but Miller fully believed the girls could offer more after the restart.
"At half time, she added, "the lasses were fully aware that they hadn't played the football they were capable of in the first half.
"The focus for the second half was to play quick, simple passes, aiming to exploit the wider areas, leading to a cross or cutback into the box.
"It felt as if there was a goal scoring opportunity every couple of minutes in the second half, but we just didn't execute the opportunities well enough to result in more goals.
"Overall, it wasn't as good a performance as we'd have liked, however the result was still a very positive one, drawing us ever closer to securing a second place finish."
She went into more detail about each of the goals, giving special attention to Lily Walker and Jade Dryden as well as the goalscorers.
Miller added: "The first goal came from a great cross from Eve Gatens, allowing Sophie Greener to score an excellent header, then the second goal from a fantastic through ball from Lily Walker which set up Becki McMahon to confidently slot it past the Harrogate keeper.
"Jade Dryden made a positive impact coming on at half time, providing a link between the left and right side of the pitch and creating some significant progressive passes- including a pin point cross into Becki McMahon to create another goal.
"It was great to see Eve continue her impressive scoring record by firing away a spot kick."
And finally she was keen to give the girls time to regroup and to refocus ahead of the penultimate match of the season against Redcar.
She continued: "Going forward, we're clear on what we need to focus on in training this week, and will work hard to ensure an improved performance next Sunday against Redcar."