National League Futsal title for Team Sunderland Women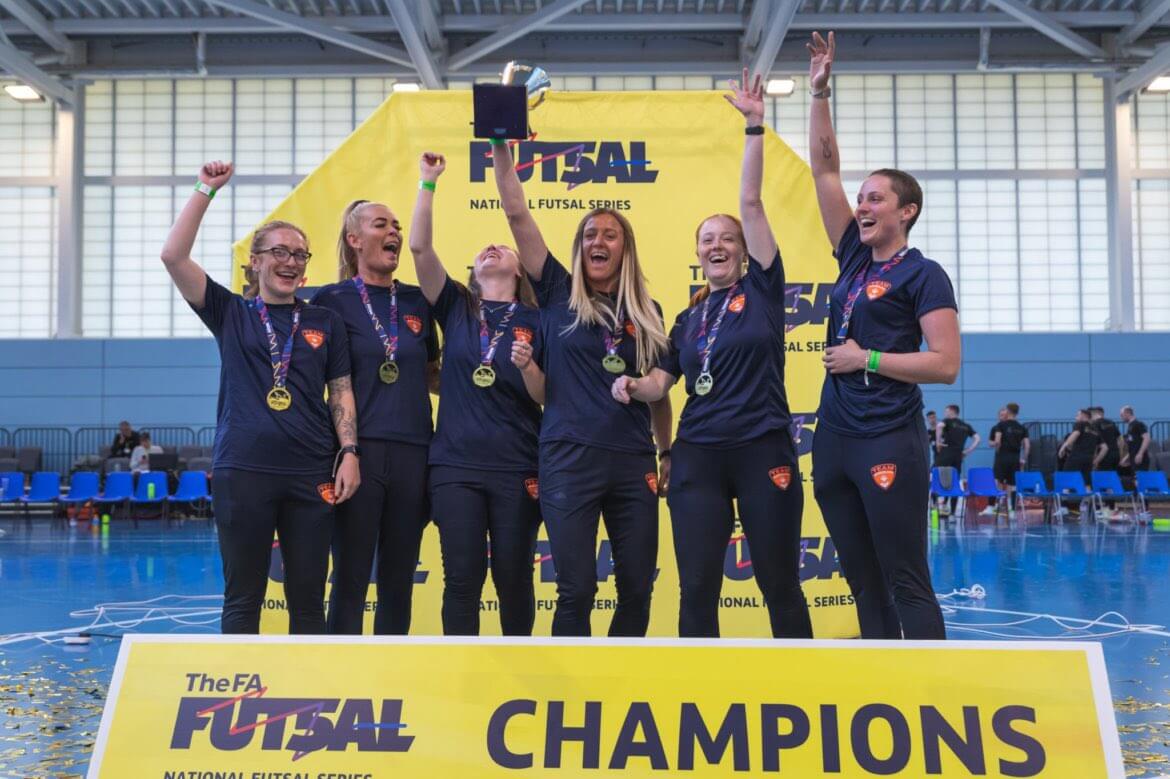 Team Sunderland's National League Women's Futsal team were awarded their trophy for winning the National Futsal Series North at a ceremony at St George's Park.
The team had a brilliant season, winning ten of their eleven fixtures and finishing the season with a goal difference of +51.
Such is the level the team are playing at several games were streamed live on BT Sport throughout the season.
The women now go into Tier 1 of the National Futsal Series where they will face opponents including last season's champions Bloomsbury Futsal Club.
After picking up the trophy at the base of the England National Football sides Team Sunderland Women's Futsal captain Laura Hockaday said: "This season has been fantastic. We've made tangible progress and Women's Futsal at Team Sunderland is in a really good place."
The National League Futsal programme at Team Sunderland has grown considerably in the last few years with this year's league win the crowning achievement so far.
Team Sunderland Sports Development Officer Andy Turnbull said: "The National League programme gives our students and the wider community a chance to represent the University and the City at the top level of their chosen sport.
"Looking forward to next season we are aiming for more national recognition and maybe even another promotion or two across the sports we offer."
In addition to Futsal, Team Sunderland currently have National League Basketball and Volleyball teams for Men & Women, these are open to students, alumni and even community members.
Current students get National League membership included in their Team Sunderland membership, provided they are selected to represent the teams.