F1 Season Launch-Mercedes launch their W14
In a typically sleek and almost sanitised launch, former F1 dominators Mercedes have launched the W14 in which they hope will banish all the problems that lead them to their worst season since 2011.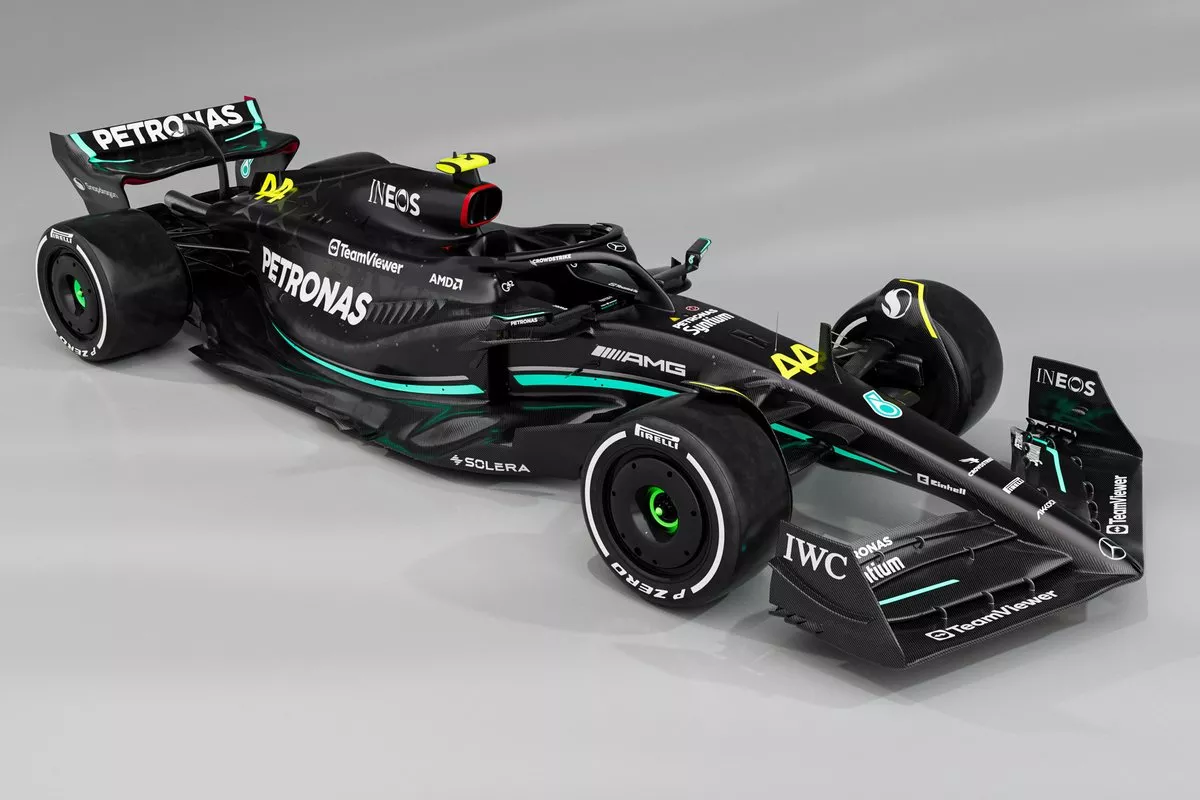 The car compared to last year's dismal W13 has a few major differences. Firstly, like most teams, Mercedes has gone for increased carbon on the paint scheme for weight saving to the point where they have reintroduced their 2020-21 black livery.
There are one or two major aero differences on the car for example they have gone for a more rounded nose cone and like practically every team this year they have used the Red Bull lip on the engine cover. They have kept the zero pods package this year which is somewhat a surprise decision considering what how badly 2022 went for them.
There are one or two sponsor changes as for example such as risk management firm Solera.
Mercedes are hoping they will return to the title fight and challenge Red Bull this year. While this is highly likely with one of the best driver line-ups on the grid in 7-time world Champion Lewis Hamilton and Mr Saturday himself George Russell, after last year the team will be wary of the fact that Mercedes will never always be at the top of the field.
What do you think of the W14 tweet us @Sports_Byte