Hebburn assistant Mick Mulhern describes Billingham Town game as "massive"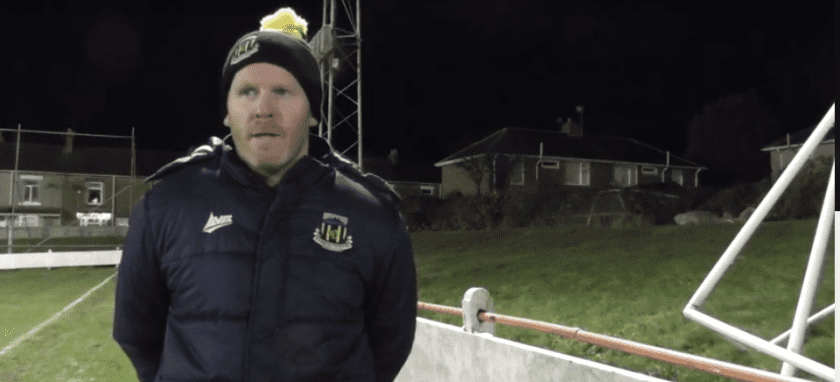 Hebburn Town assistant manager Mick Mulhern has described tomorrow's game against Billingham Town as "massive".
While they did beat Lower Breck 5-1 in the FA Vase last week, the Hornets are without a win in their last three league games.
Stockton Town, who beat Kevin Bolam's side 3-1 two weeks back, replaced Hebburn at the top of the league on Wednesday after they beat Sunderland RCA.
And should Shildon beat Northallerton tomorrow and Hebburn not pick up any points, the Hornets will drop to third place.
Ahead of the game, Mulhern said: "It's a massive game, every game is a massive game. We knew this was going to happen, that people were going to get close to us, that's never been the issue.
"The fact that we've been battered 4-0 off a league rival, that's disappointing so we need a response. But if you're going to be the champion of this league or any league, it's about how you respond, it's about your desire and your will to win.
"Hopefully the Shildon loss will be an exception rather than the rule, there'll be a response on Saturday against a good side who gave us a good game down there, they're fifth in the table so they're no mugs."
Opponents Billingham Town, who were promoted from Division 2 at the end of last season, face Hebburn for the second time this season.
The Teesside based club, who are unbeaten in their last three games in all competitions, lost 5-2 to Kevin Bolam's side in the reverse fixture.
Last time out they beat a struggling Ashington side 5-0, with Glen Butterworth scoring a hat-trick.
Despite Billingham's good form, Mulhern thinks a positive reaction is looking likely.
"I'm very confident that we'll get a reaction without a doubt," he said.
"I said we'd get a reaction after we played at Stockton and we did at Lower Breck and to be fair we battered them and that was a great performance."
The Hornets are hoping to have Graeme Armstrong and Carl Taylor back after missing Tuesday's game through injury, and Jack Donaghy could also return to the side after two games out through illness.
The game kicks off at 3pm at the Energy Check Sports Ground, with entry £6 for adults, £4 for concessions and £1 for U16s.