Newcastle Benfield: A look back at the season so far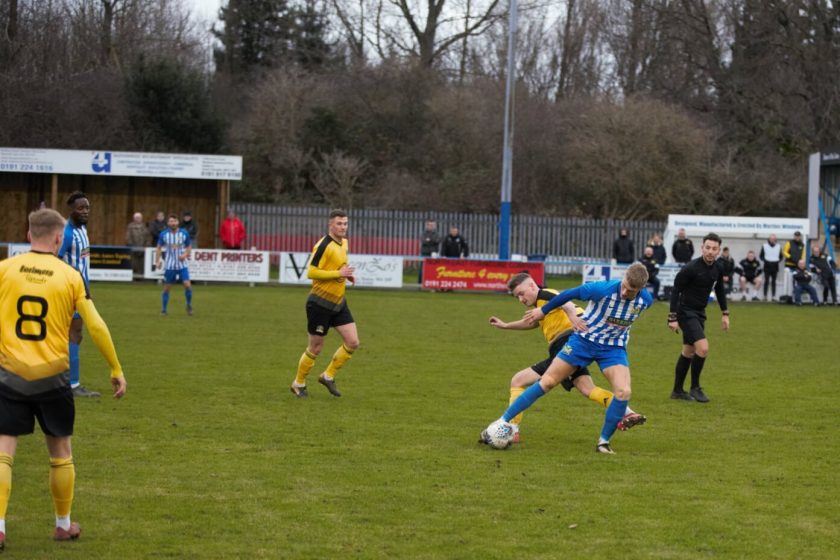 In the early stages of the league Benfield came up against some good sides. in the first game of the season The Lions picked up a good point away at Whitley Bay following that Benfield were beaten in a thriller against Consett Town.
The Lions Bounced back immediately thrashing Knaresborough Town in an FA Cup preliminary game 3-0, this kick started Benfield's season.
Newcastle picked up wins against West Auckland, Penrith and Seaham Red Star on the bounce.
The Lions Continued in fine form beating Workington in the FA Cup , Progressing to the first qualifying round.
As August came to an end Benfield picked up a good point against Billingham Town, September wouldn't turn out to be a great month for Benfield.
After a successful start to the season Benfield were knocked out of the FA Cup by Runcorn Town in a thriller at Sam Smith's Park.
Things got worse in the following weeks as they were turned over by Consett and Ashington 3-1 on both occasions.
After this The Lions had a Nine-day break which payed off as they got back to winning ways against Thornaby, this clearly gave Benfield some confidence as in the following games they drew with Guisborough then three consecutive wins against Ryhope, Bedlington and Northallerton.
The Lions couldn't carry on their fine form as they were beaten by a good North Shields side 4-2.
Off the back of that The Lions were back to winning ways which included a 4-0 victory against Guisborough.
Benfield met top of the league Stockton following this which resulted in a 2-0 defeat, Newcastle then had a hard game against Vauxhall Motors in the third round of the FA Vase.
Benfield gave them all they had but it wasn't good enough as they were knocked out of the Vase.
A much easier test awaited them in mid-week as they met bottom of the league Whickham, The Lions brushed aside The Lang Jacks 2-0.
As the season gradually came to half way, Benfield played West Auckland in a mid-table clash, after a good tactical game the points were shared.
This marks the mid-point of the season, Benfield currently sit 10th in the league, Stuart Elliot will be hoping that the partnership between Paul Brayson and Cyril Giraud will continue to boost them up the league.