Top 5 goals at the World Cup so far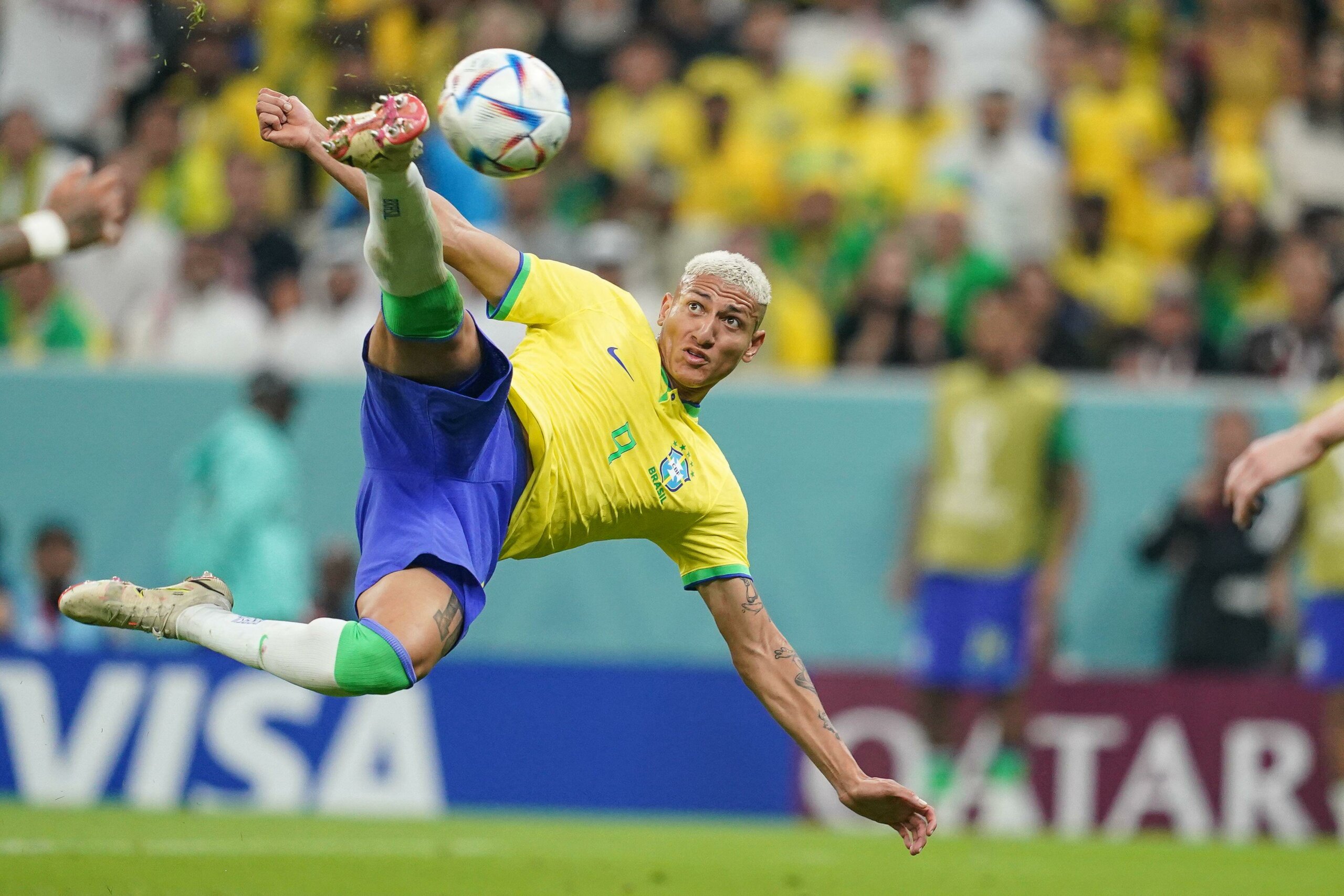 This years World Cup has provided many quality moments and extreme shocks including Saudi Arabia upsetting Argentina in the group stages and 2014 winners, Germany being sent home early after a shock defeat to Japan, here are the best goals we've seen from the tournament so far.
Salem Al Dawsari Argentina 1-2 Saudi Arabia
During a stunning turn around in the first 10 minutes of the second half Salem Al Dawsari produced a moment of magic by cutting in from the left hand side beating 2 defenders before firing from the edge of the box high into the top corner of Emi Martinez' goal.
2. Richarlison Brazil 2-0 Serbia
In a dominant display from the five times world champions, Spurs and Brazilian striker Richarlison controlled the ball with his left foot before readjusting and firing home an acrobatic finish past the keeper into the bottom corner.
3. Kylian Mbappe France 3-1 Poland
Top scorer in the World Cup so far, Kylian Mbappe produced another stunning goal vs Poland as he received the ball from teammate Marcus Thuram in the left hand side of the penalty area and cooly slotted the ball into the keepers top corner to add to his goal tally of five.
4. Marcus Rashford Engalnd 3-0 Wales
After England's poor performance in there second group match, the three lions put on a show against Wales scoring three goals with Marcus Rahsford's first proving to be up there with goal of the tournament so far. Rashford's strike came from a free kick in the second half which flew past the wall and past the keeper into the top corner of the goal.
5. Luis Chavez Saudi Arabia 1-2 Mexico
Another Saudi Arabia match provided what could be the overall goal of the tournament. However it was for the opposing side Mexico as midfielder Luis Chavez curled a fabulous 30 yard free kick into the top corner sending the mexican fans into pandemonium.