Why South Shields FC can win the Northern Premier League second time around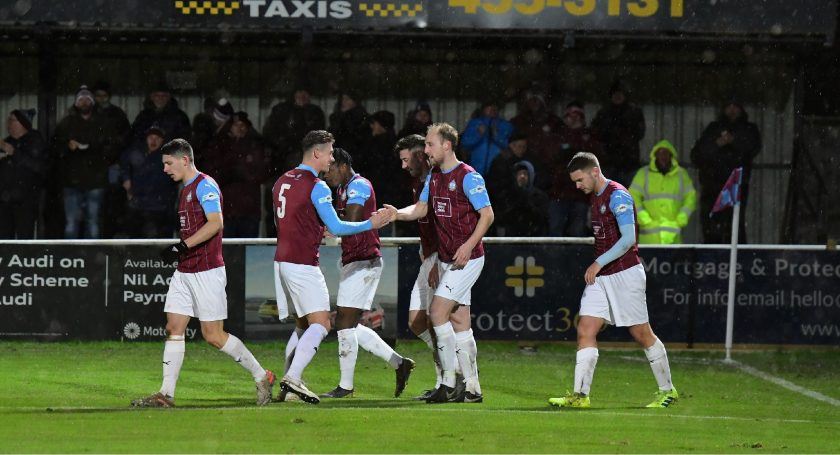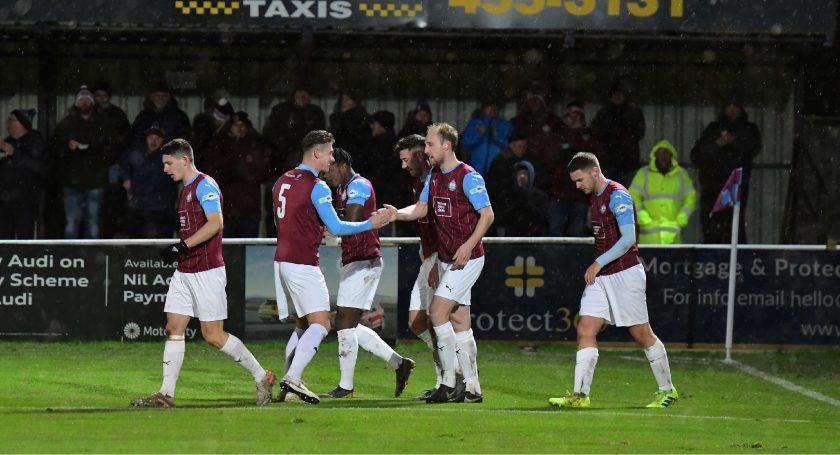 In 2018/19 South Shields finished second with 87 points from 40 games (North Ferriby's games were expunged after they went into liquidation), Farsley Celtic won the league with 90 points and Warrington Town finished third on 84 points.
Warrington who drew 1-1 with Shields on Saturday, (see match report here) beat Shields in the NPL playoff final before losing to King's Lynn in the super playoff final.
After Saturday's draw Shields held onto their lead at the top of the Northern Premier League.
| | | | | | | | | |
| --- | --- | --- | --- | --- | --- | --- | --- | --- |
| TEAM | PL | W | D | L | F | A | GD | PTS |
| South Shields | 17 | 11 | 3 | 3 | 28 | 12 | 16 | 36 |
| Lancaster City | 19 | 10 | 5 | 4 | 35 | 26 | 9 | 35 |
| Basford United | 18 | 10 | 4 | 4 | 35 | 24 | 11 | 34 |
| Warrington Town | 17 | 9 | 5 | 3 | 30 | 19 | 11 | 32 |
Shields will be encouraged by that draw not only because Warrington won all three games played last season, but also because they played the whole second half down to 10 men and looked like the better team still.
With Shields leading the Northern Premier League in the run up to Christmas, here are four reasons why they can win the league this time around.
No playing catch-up this season
This time last year Shields were third in the league.
NPL TABLE AFTER 8/12/18
PL
PTS
Farsley Celtic*
18
39
Warrington Town**
19
39
South Shields***
18
34
*including a win against North Ferriby **including two wins against North Ferriby ***including a loss against North Ferriby
As mentioned previously Ferriby's games would be expunged from the record later. However, no-one knew this would happen this time last year when Shields were five points behind Farsley.
This season Shields have 36 points, having played one game less compared to last season. They hold the lead with all teams in the top seven apart from Warrington having played more games.
It is better to have the points on the board than be playing catch up. Shields find themselves in a much better position than this time last year.
Improved away form
Last season Shields' away form was a big reason why they didn't win the league last year despite only losing by three points.
By this stage of last season Shields had already lost six games away from home including a 4-1 defeat to eventual champions Farsley in their second match after going down to nine men early. They also lost 3-0 to Ferriby (later removed from the records), before going on an awful four game away losing streak between September and October including a 3-0 defeat to contenders Warrington and a 4-1 loss to Hyde United.
After this Shields lost only one more away match last season, a 2-1 defeat to Grantham on 12th February. However, the damage was already done with heavy defeats to their title rivals Farsley and Warrington away from home.
So far this season the most notable away win was a 2-0 win on Tuesday October 1st against FC United of Manchester.
So far this season Shields have won 16 points away from home. With a win percentage of 71 percent away, they are actually better than at home where they have won 60 percent of games, winning six, drawing two and losing two.
Shields have yet to face a title contender on their travels this season but this teams away record is much improved and the team look less likely to concede goals.
Solid defence
There is a well known saying that "defence wins championships". Shields have been a lot more solid defensively this season. There have been a couple of new additions at the back. Goalkeeper Myles Boney, on loan from Blackpool has kept seven clean sheets and conceded only 12 goals in 17 matches.
19-year-old Jordan Hunter, on loan from Sunderland, occupies the right-back position. Hunter has moved regular right-back Craig Baxter into a midfield position this season. Initially on a one-month loan which got extended by a further month, Hunter impressed so much that Shields loaned him for the rest of the season in a move that delighted many Shields fans.
In the early part of the season Hunter has stood out not only for his defensive play but also for his pace and ability attacking down the right wing. While left-back Blair Adams can produce similar results it is noticeable that more of the play has tended to go down the right.
The centre-back pairing of Gary Brown and Dillon Morse has been outstanding this season. Brown who had been in and out of the team last season has been magnificent this season, and has made a place in the back four his own alongside regular centre-back Morse.
Morse is one of many players who is now a full-time professional at the club. He has really taken to this role and clearly looks to have benefitted from being able to fully concentrate on his football and train full-time.
An established goalscorer
Last season Shields didn't have a 20-goal striker unlike champions Farsley. Shields did score a league high 86 goals. However, those goals were spread about.
Top scorer in the league last season was midfielder Robert Briggs with 15 goals, closely followed by striker Lee Mason on 13.
Again, Briggs leads Shields' scorers in the league so far with six, with a few players on three goals.
Of those sat on three goals it is Jason Gilchrist who is the most likely to break away and finish as top scorer in the league for Shields.
Gilchrist was top scorer in the division above, the National League North in 2017/18 with 26 goals for Southport and that season also got an England C cap.
After getting off to a difficult start after being harshly sent off in his debut for Shields as well as a couple of niggling injuries, he has since hit form scoring six goals in his last seven games in all competitions. With the team getting used to his style of play they have been able to provide better service and when in front of goal, Gilchrist looks like the clinical finisher Shields have lacked at times.
With him and midfielder Nathan Lowe having played together at Southport and FC United before reuniting at Shields they understand how each other plays. This has been particularly noticeable in the last few games, with a lot of Shields attacking play now going through Lowe.
Although holding a similar points total compared to last season, Shields hold pole position having played less games than most teams. They don't concede as many goals as last year and have a much-improved away record. With a proven striker who has been top-scorer in the league above all of the ingredients are in place for a title winning season for Shields.