An interview with Keith Downie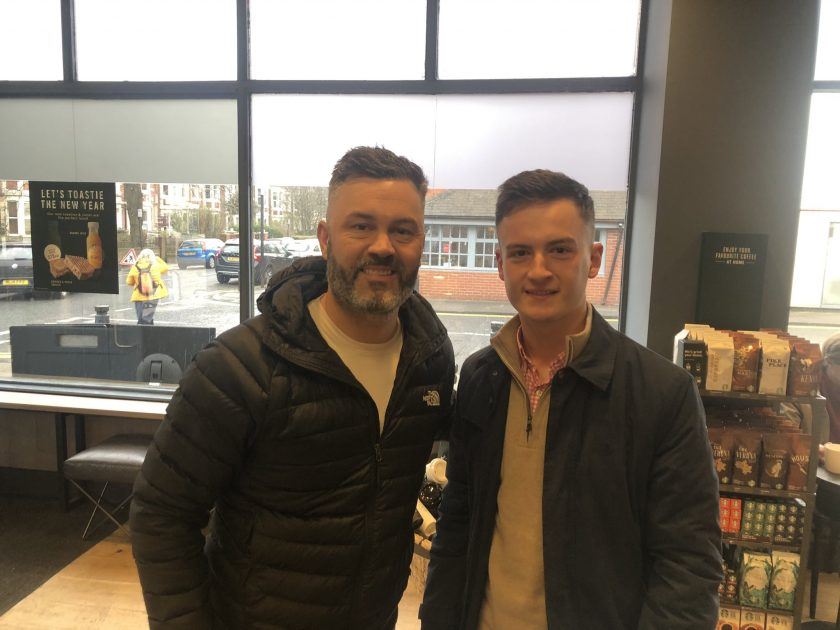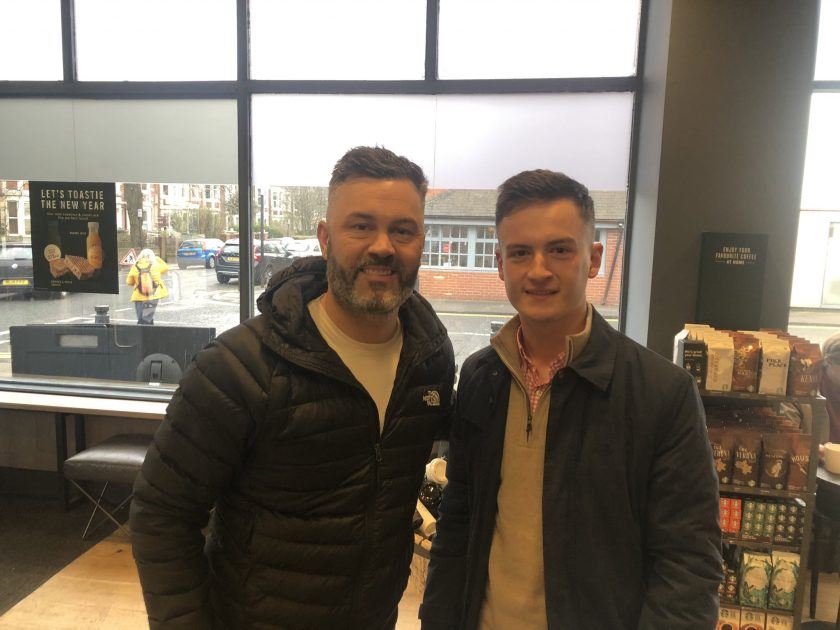 When you were younger, what was it that made you first want to become a sports journalist?
"For me, it was reading newspapers and I used to get excited about seeing the headlines in the morning. I used to have a paper round when I was twelve or thirteen, and I always remember doing the Sunday morning paper round. I'd go out at six o'clock in the morning, get back in and I used to keep one for myself so I would sit there and read through all the pages and peoples different styles of writing.
"It's a bit embarrassing now, but I had this make believe football team that I used to write match reports for and they would always win the league on the last day of the season. I just had an obsession for reporting on these things. Even if there was a match on the TV I'd get my Dad to turn down the volume so I could sit there and commentate on it. It was basic level stuff but I never thought about doing anything else.
"The more people used to say to me "look, it's really hard to do this", I was told how hard it was to make a career in print, then it was the same when I got into TV. Whenever people have told me I can't do it, it has spurred me on to try even harder."
What was your first proper job within the industry and how did it come about?
"When I was at high school I used to write for the local, and when I say local it was almost like a pamphlet newspaper. It was only about eight pages, and I remember we used to put the stories up on a typewriter and they would get glued onto the pages and then it would get photocopied and sent round to all those who'd paid for it.
"This was probably circa 1994/95, so I was maybe 14/15 years old. I didn't do that for long, but that allowed me to get onto my University course because I'd had a little bit of experience doing something.
"My first real job was when I was at Uni. I met one of the other baristas when I was working in Starbucks whose Mum was very good friends with a DJ on Radio Forth. He was the host of the football phone-in programme in the evening. I got work experience just for a week to see what it was like and the guy must have taken to me and he offered me the job of taking the calls for the phone-in show.
"Within a matter of months he involved me even more and I was producing the show while still being at Uni. I used to go to Uni during the day, and the phone-in show was 5pm till 7pm so I'd get there at 4pm and sit down with him to go through what we were going to discuss in the show but I was just a kid.
"By the time I finished doing that, towards the end of Uni I was quite experienced because by being on the phone in-show I'd met quite a few journalists who had come on. I got chatting to them and managed to secure a couple of placements and it evolved from there as I got my first proper job as a junior reporter for the Wishaw Press newspaper which was a weekly newspaper for Lanarkshire in Scotland. I was earning absolute pennies, and I had to give up the radio to do it but that was my first proper job in news."
Now you're working for Sky Sports as their North-East Football reporter, could you roughly describe what an average day is like in the job?
"It's so different. I mean today I'm here sitting talking to you and in a roundabout way I kind of see this as part of my job because I want to help other people. I know what it's like to be in your situation when you still have it all in front of you. It'd be better describing it as an average week.
"So for example, I'd have a Monday looking back at the weekend. The other week when Newcastle beat Chelsea 2-1 and Matt Ritchie kicked the corner flag when it hit that guy in the testicles, I had to try and find that guy on the Monday. Tuesday would be a Sunderland/Middlesbrough match. Wednesday, sometimes we'll do a shoot. So for example tomorrow I was meant to be doing one with Jonathan Woodgate because they've got a new players room and a food bank so that's a community type shoot, but they don't happen every week. Thursday, you normally have the ICS interview which is when a player is put forward by the club every week to do a sit-down interview. Friday, it's usually a press conference. Steve Bruce has a press conference really early on a Friday morning. If it's not a busy day I could be done by 10.30am in the morning and then I've got the rest of the day to myself to do what I want. Last week, I went for lunch with an agent/contact who I just wanted to touch base with so you're maybe not always filming but there are other elements to the job like meeting people, keeping contacts, making calls. There are a lot of different strands to the job and no week is ever the same.
What one thing in particular do you enjoy most about your job?
"My favourite thing about the job is breaking stories and that's what got me into it and that is what drives me on and gives me hunger. When the transfer window is open, I never get a bigger thrill out of anything in my job than breaking a story. More often than not in the job I do, it's either transfer stories, manager sackings or appointment stories.
"I think there's too many people now, and too many journalists coming through who don't try and do that and there just happy to take what they get. I've always been taught from my time in Scotland to moving down here to put a real importance on breaking stories. But I think you've either got that hunger or you haven't.
"For example, when Newcastle sign a player and I get the tip off first and I track him down and take pictures of him when everyone else is just scrambling around, it gives you a good reputation in the industry if you're able to do that."
Was there anyone in particular within the industry who you looked up to when you were young and said 'I want to be like him'?
"Very good question. You know, without sounding bad there's probably a couple of people I looked up to and thought 'that's who I want to be' and I've actually surpassed them. What I'm doing now is significantly bigger and better than what they were doing. But then, I look back then and the guy who used to cover my team Hearts' for the local newspaper. I'd just pore all over his stuff and just think 'I just want that job'. If someone said to me now 'Do you want that job?', that would be a step down for me. The person whose taught me the most is one of my close friends who reports for STV in Scotland. He really kind of taught me about getting stories first, how you go about it and just journalistic integrity. As a TV journalist, on a daily basis he was beating the national newspapers in Scotland for back-page stories."
Given the North-East is your patch, what do you make of football in the region at present? Is it in decline compared to when you first arrived in the area?
"I wouldn't say it's stood still, but it's not changed a whole lot. Obviously with Sunderland dropping down two divisions that's taken away quite a lot of my workload. We still go now and again, but I've gone from going there twice a week to now having only gone three or four times this season. Yes, there a big club and we (Sky Sports) give them more coverage than any other club in League One, but you still have to remember there in League One and we're obsessed by the Premier League and that's where it's at. It's the same in Middlesbrough to a lesser extent with them being in the Championship, but unless there pushing for promotion it's not a huge news story for us either.
"My workload in the last six-and-a-half years has definitely dropped, because when I first started it was Newcastle and Sunderland in the Premier League and Middlesbrough pushing for promotion in the Championship. Now I've got Newcastle fairly comfortable in the Premier League, Middlesbrough tredding water in the Championship, and Sunderland in League One who have just dropped off the edge of a cliff.
"Is it in decline? You look at the Sunderland situation and you would have to say yes. There still a massive club despite that, and the fanbase is still there. I think there back on the right road, but I think it's gonna be a long road. They had to hit rock bottom before they started building again. I've never thought in the six years I've been here that there's been this potential for the teams to do anything anyway. I've never felt like there's been this desire to be in Europe or desire to want to win trophies. I would say there has been a decline due to the fact I now have one Premier League team and two have essentially disappeared.
"Despite all of that, Newcastle are still a massive, massive club who take a lot of attention. There's a lot of spotlight on them whether they're doing well and Sunderland have got that as well. While the fanbases remain that'll never change."
As someone who has a broad knowledge of the industry given your wealth of experience, how do you see the future of journalism? Are there more or less opportunities around than there were when you first started in the trade?
"Probably more if I'm honest. Look at the way things have exploded with social media, and all the online websites. When I first started out, it was just like 'these are the newspapers, these are the radio stations, these are the TV companies'. As much as there are more opportunities, I think there's more people out there who are either trying to be a journalist or think they are a journalist. They think by just ripping off someone else's story that that is journalism. That's not journalism, so the whole landscape has changed. There are more opportunities and there are more jobs out there without doubt, but equally there's a lot more competition.
"I think if you're good, and you show the right attitude and willingness to learn, you will be able to make it. I always say to people, don't take no for an answer, because I've been told that so many times that over the years. You need to just get your head down, keep working and I always think the opportunities will come if you do things the right way."
Being a journalist means you have to work hard and make a lot of sacrifices. When you get the chance, how do you like to chill out and kickback?
"I play golf, watch football which is a bit ridiculous but it becomes part of your life. I've actually got to the stage where I can't even watch a full game anymore, because we live in this world where everybody consumes things in bitesize chunks.
"My family are up in Scotland, so I go up and see them when I can. I go to Cheltenham (the Festival) most years, go to the Scottish Grand National. It's pretty difficult to have a quiet lifestyle when you live in the North-East of England."
Who has been the sports star you've got the biggest kick out of interviewing?
"The one that gave me the biggest thrill is when I went to do a sit-down interview with Sir Alex Ferguson when he was the Man United boss. We were doing a documentary at Rangers TV about his time in Scotland as a Rangers player.
"We were told we were only gonna get ten minutes of his time, and he ended up sitting with me for an hour. We got an amazing interview, and then he said: "hang around guys, have a bit of lunch with us". So we hung around and ended up watching training with (Wayne) Rooney and Cristiano Ronaldo and I was just this wide-eyed 25-year-old.
"I then sent him a copy of the documentary once it was finished, and I got a letter from him to say how much he'd enjoyed it. I was like "Wow, this is Sir Alex Ferguson" and he was at the top of his game at the time."
Finally, what golden piece of advice would you give to aspiring sports journalists like myself?
"Listen, you obviously need to be keen. But I notice these days, and I don't think I was like this, but I notice a lot of people who have almost got a sense of entitlement about what they should be doing, how they should be doing it and it just doesn't happen easy. The best come through by ability, and by personality and by treating other people with respect. I see a lot of people on social media who seem to have a sense of entitlement where they don't realise what you've gone through or had to fight against to get to where you are. That bothers me when I see that, and I see lots of examples of it when I speak to people online. If I was to help someone or give advice to someone, it would be someone who I see a bit of me in and think 'you know what they've got the right attitude'.
"Yes, be keen. Yes, knock on doors. Yes, don't take no for an answer. But you've got to do that with respect as well. I was maybe too respectful in my time, I maybe should have been a bit more pushy, but it's not really held me back as such. There's too many youngsters these days who think they know what it takes, but if they were to be put in the situation where the shit hits the fan they wouldn't know how to deal with it.
"Crucially, you need to be able to speak to people from all walks of life. Whether I'm sitting down with the chief executive of a football club or one of the youth team players or a supporter, just be able to speak to people from all walks of life in a way you're going to be able to get information from them."