'Oh my gosh is that real, I can't believe it we're into the final!'- Team Sunderland medallist Mohammed Attia on BUCS Nationals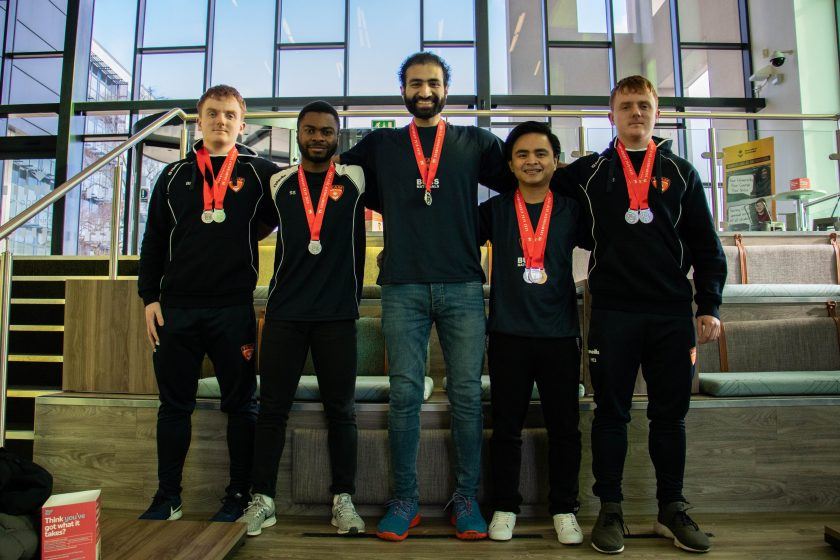 Team Sunderland medallist Mohammed Attia said he joined the karate team "just for fun" before going on to win Silver in the Team Kumite at the BUCS Nationals 2020.
The Team, headed by Sensei's John and Holly Bruce, enjoyed a successful weekend in Sheffield winning Gold and two Silvers across both Kata and Kumite formats.
Attia, competing in his first competition for the University, said his main goal was to get back into the sport that he'd thought he'd given up on after an injury.
"It was brilliant, after having a very long break and getting back into the sport, getting into the competition and getting a medal, we've not come back empty handed you know. So it was so brilliant" he said.
"When I got into the competition, I didn't have high expectations because I had to take a break for almost 10 years because of the injury, but when I got to Sunderland I just felt like maybe I can just join the Karate team just for fun. But suddenly it got serious and I got into the competitions.
"Participating would have just been fine for me, but when I got in and I started competiting with the team, I just felt like we were aiming for a Gold medal and when we went into the final it was like 'oh my gosh is that real, I can't believe it were into the final!
"During the moment we're competing, we're going for a Gold, it's not about participating now, it's about getting that Gold! I'm not sad because we got a Silver, but that made me feel that next year or the next competition, that we can get the Gold."
Also part of the medal-winning Team Kumite side was Sufie Kudien, who also collected Gold in the Individual Kata.
"Everything went absolutely great" said Kufien.
"We have a great team that worked really well together and we have great sensai's John and Holly Bruce. Both of them are very inspiring to us during the weekend.
"It felt really good [to get a gold medal] but it was more about the teamwork, not about the individual effort."