An interview with Craig Nichol: "The hardest part is that you've not got a motive to get out of bed really"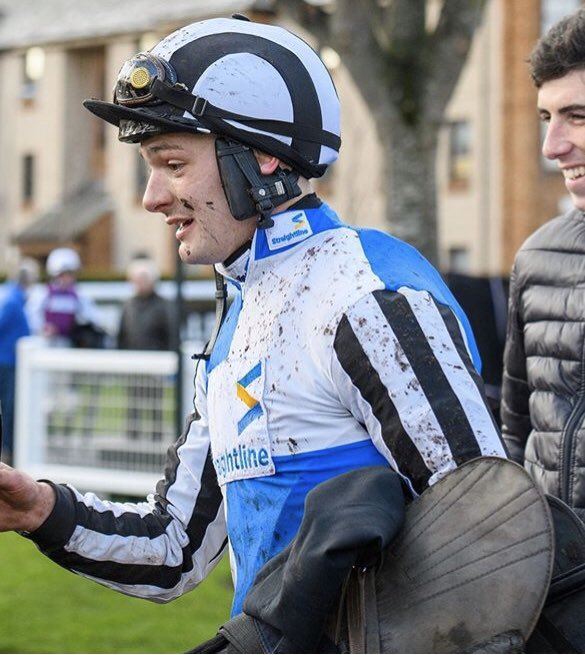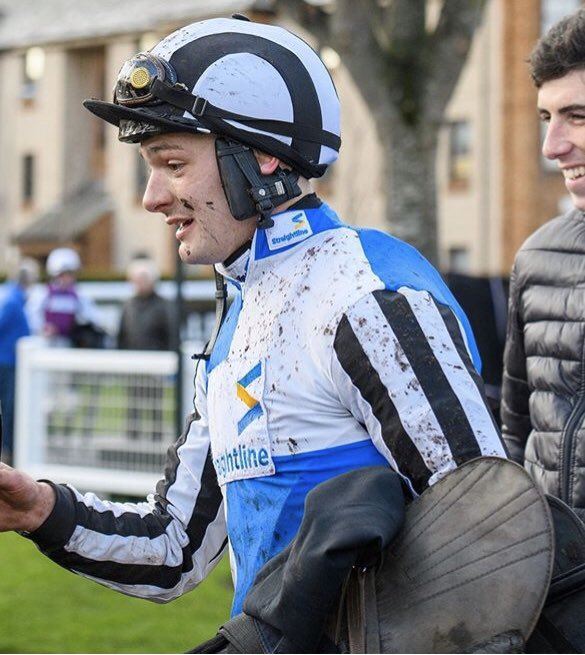 Craig, what made you decide to be a jockey and was there anyone in particular you have tried to model your riding style off?
My Mum and Dad were always horsey people, and have always ridden horses so it was something I always knew a lot about and was involved in. I grew up near Kelso and there is a lot of jockeys that come from Hawick, so I was used to watching them.
When I started out I tried to model myself off Wilson Renwick and Jason Maguire. The way they rode, they were very stylish, great over obstacles and so I always tried to imitate my riding off them.
Out of the 185 winners you've rode, which has given you the greatest sense of satisfaction?
I rode a winner at Newcastle on a Saturday for a trainer called Donald Whillans. That was the first yard I ever rode out at when I was a young kid. It was through working there, that turned me into becoming a jockey. If it wasn't for them I definitely wouldn't be a jockey now. After race riding for about four years, I finally got a chance to ride one of his horses and I won on it. It was for an owner who'd been there since I was a kid, and he always used to come over at weekends and give me a little bit of money for ice creams.
Given the current state of affairs we find ourselves in with coronavirus, could you describe how your daily routine has changed? How frustrating is it from a jockey's perspective?
It's hard because I was looking forward to being really busy. There were quite a lot of horses I had lined up for the next couple of months. The hardest part is that you've not got a motive to get out of bed really with nothing being on.
Every day you usually get up, go and ride out or go racing. You've got a reason to go racing and compete. Now, I'm trying to go out and keep fit but you're just competing against yourself. I'm the sort of person who likes to compete against others.
The scariest thing is it's only been a week, and people are struggling already. A couple of months down the line it'll be interesting to see where everyone's heads are at.
Who has been the single most influential figure in your riding career to date?
I'd probably have to say my parents, because they taught me everything I knew. From day one they taught me everything about horses, and how to ride horses. Although, there's been a lot of jockeys help me through the years like Wilson Renwick, my Mum and Dad were the ones that actually got me up on a horse.
The 2019/20 jumps season has came to an abrupt end, and subsequently racing fans are at a loose end. Could you give us a young horse to watch out for next season?
I suppose Prince Kayf, one of Richard's (Gilbert) horses is one. Obviously because the season was cut short, he only had two runs over hurdles this season. He won the French Furze at Newcastle, and then he got beat by a promising horse of Olly Murphy's called Overthetop.
Staying on the topic of this season, how would you reflect on your overall performance?
It's been a little bit stop start, and obviously the weather hasn't really helped. I think landing with Richard (Gilbert) helped, and things picked up rapidly from there. Before that I was quiet enough throughout the summer months and the beginning of the season. Since that new job came around things were starting to pick up, and I was on course to have a really good season.
Bigirononhiship gave you a memorable day back in December when he claimed the Borders National on his sole start of the campaign. That was a career-best from him, you must be excited to see what heights he could reach next season in something like a Scottish National?
Definitely, he'd have to go up a few pound. We were aiming him for the Eider this season, and I was really excited to ride him in that but obviously it got called off. It wasn't to be but hopefully next year we can run him in it. He's definitely a very promising horse for the future.
Next season, if you could choose one horse from an outside stable to ride in one particular race, who would it be and why?
I'd say Goshen in the Champion Hurdle. I know he had a mishap at Cheltenham, but he looked like he was going to absolutely bolt in, and he looks like a proper animal. I'd say he's gonna be one that everyone is talking about in the future.
I know people could criticise his jumping, but what happened at Cheltenham was just a freak thing.