An interview with Sandy Thomson: "I felt the BHA got ahead of themselves in calling racing off as quickly as they did"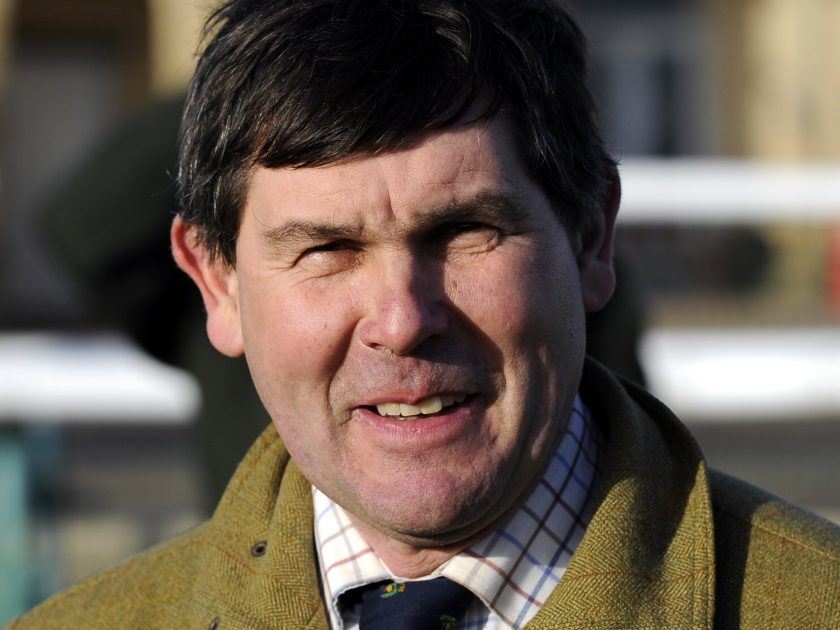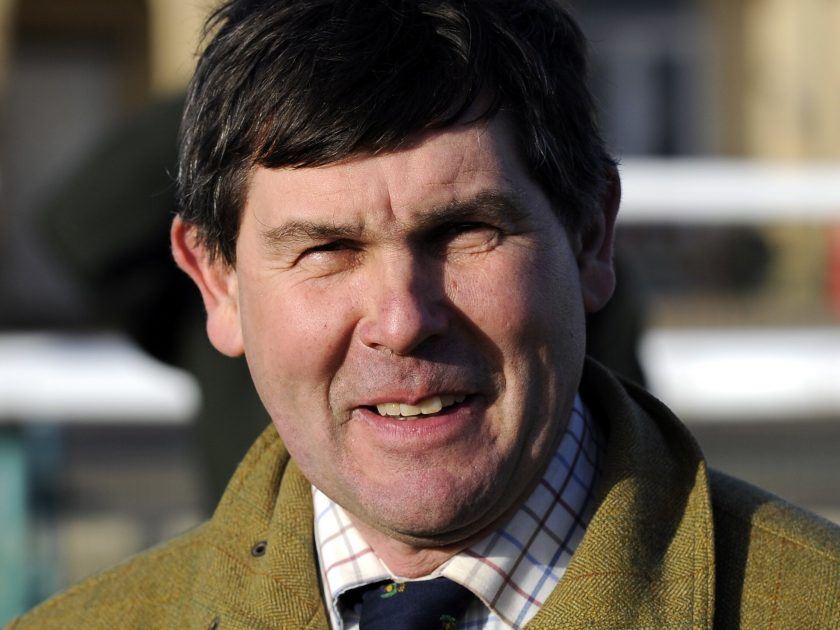 Sandy, you've had quite an unconventional route into the sport. You played rugby for Scotland and were part of the team who beat Australia 1984. What was it that made you want to start training racehorses?
It really just sort of evolved, we never meant to. We always had point-to-pointers and been hunting. Quona and I have been together since 2008, and we bought the odd horse. We bought Blazing Diva and from that same person we went over to Ireland and bought Netminder. He should have beat Brindisi Breeze at Kelso, then we took him to Aintree and somebody rang up and said they wanted to buy him. We thought no we would keep him, and then we lost the horse and thought 'this is ridiculous'. We actually sold half of him, but having done that we had to take out a full licence. But it was never really attention to train professionally.
Can you remember the first winner you trained and describe the emotions you felt that day?
The first winner I trained was way back in 1996, a horse called Benghazi. I just had a permit then, and had just finished playing rugby so it was just a bit of fun. It was a three mile amateur riders' handicap hurdle. Richard Hale rode him and Andrew Thornton was on a horse called Arsay Lad who had just beaten One Man in a hurdle race at Perth. It looked like we were going to be second, but then Arsay Lad just didn't stay and Richard Hale got up on him close home.
You have proven yourself a master at rejuvenating horses such as Harry The Viking who looked fed up with the game before they came to you, what is your secret?
Individual attention. We're very lucky we've got a few different facilities and it's just working with the horses and treating them as individuals. I treat them all the same, but obviously with someone like Harry The Viking, he was slightly different because the first time he went up the gallops he went so bloody slowly we thought this was going to be a complete waste of time. We got him fit running him on the course rather than getting him fit at home.
Off the back of such magnificent training performances, Dave Armstrong has decided to send Yorkhill up to your stables in Lambden. We won't get him to see him at Ayr this season, but do you have a plan in mind for him ahead of next season?
No. He's handicapped where he is. It's going to have to be somewhere left-handed so we'll just play away with him, get him on the racecourse and see where we are. All my horses come on for a run, so we'll just take things quietly and just try and get him to enjoy himself. That's all we can do. It's nice we've had him for six weeks or so. We've got to know him a wee bit, and he's settled in well so we're looking forward to seeing him next season.
It was great to see stable star Seeyouatmidnight regain the winning thread at Carlisle last month. What was it that made you think he might enjoy a return to racing? It must've been a great thrill to see him just hold on that day?
It was. The owners just didn't want to spend the vets' fees any longer, and we didn't want to send him away to someone else to hunt him. He was just cantering away with the horses up until Christmas, and then after Christmas we thought we'll see if we can get him on a racecourse. The plan was to go hunter chasing but due to the weather that got scuppered which is maybe just as well.
Ah, the emotions at Carlisle! I knew he was well, but I didn't know he was ready to produce a performance like that. It is one of his problems that he doesn't do very much at home, but when he goes onto a racecourse he gives it 110%.
Over the last couple of seasons we've noticed an influx of younger horses such as Elf De Re, Milvale and Sirwilliamwallace who are going to be the future at Lambden stable. What route would you be thinking of taking with them next season?
Well we've got an interesting dilemma because we started this season with eight horses who hadn't jumped a hurdle in public. Seven of them won, you can add Overcourt, The Ferry Master, Empire Steel and Off The Beat to those as well. It'll slightly depend on how they come through the summer, but I would've thought The Ferry Master & Sirwilliamwallace will go chasing. Milvale will stay hurdling and we will see where we are with the others.
Staying on the topic of younger horses, do you have any unraced horses who are keeping you up at night and that you think could join that trio?
We've got Deluxe Range who ran in a couple of bumpers and is really nice. We never pay a lot for our horses. He only cost £16,000 and I was delighted with his second bumper run. We were really looking forward to going to Hexham because we thought he'd filled out and is going to be a really nice horse.
Dan McDonald, who has Stradivarius Davis, has just sent me a horse he had in France which won a bumper. He was reportedly going to be sold for a lot of money, but the sale fell through and his hurdling career hasn't got off to a great start so he is still a novice. We're really looking forward to him.
It's just the way things go. Last year we had all these novices, this year there going to be novice come handicap chasers, and we'll probably be a bit thin on the novice front but it's early days.
Out of all the racecourses in the North, which do you enjoy sending your horses to the most?
We love going to Kelso because it's just down the road, but Ayr because it is a proper racecourse. It's a great track and it's the best track just about in Britain. It's very fair so we always like sending horses there.
On the other extreme, we love popping horses up to Musselburgh. We've had a lot of success there, somewhat surprisingly. Ayr is definitely the top racetrack, and Kelso for lots of other reasons.
How has the current coronavirus situation affected your day-to-day routine? Has it affected you as badly as it will with flat trainers since we were getting towards the close of the jumps season anyway?
It was obviously a huge shame to miss the big Northern jumping weekends, and not because of that I felt the BHA got ahead of themselves in calling racing off as quickly as they did. Obviously when lockdown came, racing would have had to stop as well but I don't think there was any need to. The horses were getting near the end of their season, we had some to run at Ayr and Perth and others were done for the season. It hasn't affected us too badly, especially as the ground has now firmed up.
The great news is we are obviously going to be racing again, at least our owners are very happy they know potentially a date we could be racing by on the first of July. We've got about eight or ten to go summer jumping. We can give them a bit of a break and then hopefully by May, we'll have a clearer idea of how to move forward.
You've done extremely well for such a small yard, but is there any aspirations/hopes of something you would like to achieve as a trainer before you call it a day? A particular race you'd like to win?
We want to be as successful as possible and yes we are very ambitious. Hopefully with Yorkhill we will have a horse who can go to the big days. We just want to be competitive on the big days. It would be great to have a Cheltenham winner, but you have to be realistic, you have to be going with a very good horse and with a good chance. It would be great to have it on my CV, but it's not the be all and end all. All I want to do is keep training winners. Hopefully the quality of horse will keep improving and we'll be able to go South and be competitive in the races down there. It's great being competitive in the North, but we'd love to be able to go down and show that we can do it in the North on the limited ammunition we get compared to horses that are bought with the money that is spent in the South.