National League clubs vote to end regular season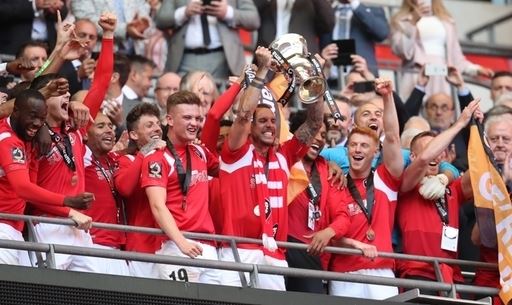 Clubs in the National League's three tiers have voted in favour to end the 2019/2020 season with immediate effect but with promotion and relegation yet to be decided upon.
Clubs in the National League, National North and National South had been urged to vote in favour of an immediate end to the season by the leagues board because of the COVID-19 pandemic.
In a statement released by the National League board they said, "In consideration of the very serious and unprecedented national public health emergency caused by the coronavirus, National League, National League North and National League South football activities have been suspended since 16 March.
The options concerning the sporting outcomes of the 2019/20 season remain under careful and timely consideration, and further updates will be given in due course."
Ordinarily, two clubs are promoted from the National League into League Two each season, one automatically and one via the play-offs.
At the other end of the table four clubs are relegated with two coming up from each of the National North and National South.
As it stands Barrow are currently leading the National League four points clear of second place second Harrogate Town with nine games left to play, Maidenhead United, Ebbsfleet United, AFC Flyde and Chorley currently find themselves in the bottom four.