How esports can fill the void during a time without sport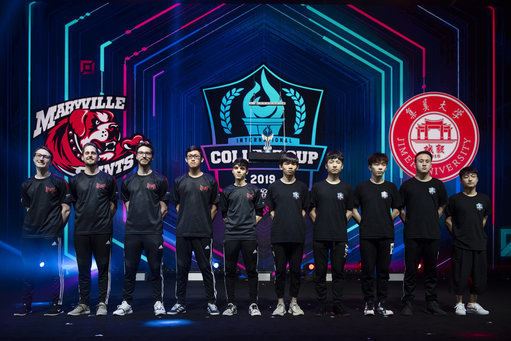 Sport is an escape for millions of people across the world. Whatever is going on in their life, no matter what experiences they are going through, sport is the place we get away from it all and free our mind. The COVID-19 pandemic has brought the world to a halt, leading to many experiencing even more uncertainty in their lives than ever before.
As all of this is going on, every major sport has come to a stop – for now. Uncertainty over when or even if the football season can be finished, Formula One delaying the start of the 2020 season, the Tokyo Olympics being cancelled for the summer and across the pond the NFL season is in jeopardy of being pushed back. The COVID-19 pandemic has taken away so much from sports fans already, but it dosen't have to be that way. E-sports can fill the void for everyone during a time without these sports.
The rapid growth of this new age sport : The new wave of technology, and people looking for new forms of entertainment, has helped spark the rapid growth of e-sports. It has become one of the fastest-growing avenues of entertainment and it can grow even more with the suspension of sports and fans looking for a replacement.
Sports within a sport, something for everyone : It can be tough to find the perfect replacement for a F1 race weekend, or a weekend filled with Premier League action, but there are options out there. Much like traditional sport, e-sports gain popularity through the variety of each sport and then the teams within the sport. Let's take a look at each sport, what it offers, if it's for you and where you can find it.
League of Legends : The most popular e-sport by far, League of Legends is a 5v5 character based MOBA in which the goal is to destroy the enemy base. League of Legends mirrors traditional sports in the way their seasons operate. Across the world there are 5 major leagues all of which feature a minimum of ten teams. Each team plays each other twice across the spring split and summer split with the World Championship taking place at the end of the summer split featuring the top three teams from every league. Think a Champions League type of competition in which the winner of is the undisputed best for that season. You can find all League of Legends action across multiple sites, Twitch.tv, Youtube and lolesports.com.
E-Premier League (FIFA) : If you want to stay close to home with sports then the EPL might be for you. The EPL is exactly what you might think it is, an online version of the Premier League with each team being represented by one esport player. Format for this is each team/player will play against each other twice with a playoff deciding the winner of the season happening at the end of the season, along with this EA and FIFA hold invitational majors scattered throughout the year. EPL stream onto both Twitch.tv and Youtube.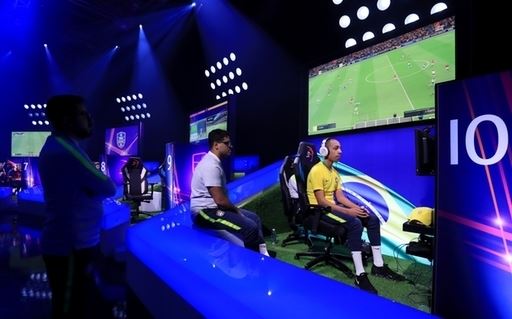 Counter-Strike Global Offensive : One of the oldest esports still around to date CS:GO is a tactical first person shooter in which a team of 5 wins by winning a best of 30 rounds split between attacking and defending. CS:GO have leagues scattered across the world hosted by different sport ventures with major tournaments being the most popular to watch. If you're looking to try something completely new CS:GO could be for you. CS:GO majors stream across Twitch.TV and Youtube with the leagues streaming exclusively on other platforms.
Call of Duty and Overwatch : The two franchised world leagues of OWL and CWL are the closest to replicate how American sports operate. Teams compete against each other twice over with playoffs crowing the winner of the season. The CWL and OWL are the first esports leagues to feature teams based out of a location, for example teams such as London Spitefire, Chicago Huntsman and Paris Legion. OWL and CWL both stream exclusively on Youtube with both leagues restarting online in May.
We don't have our favorite sports right now and it could be a while before we see them return. The COVID-19 pandemic is a concerning time and we all need an escape, esports is perfect for filling the void. Even if you don't know a lot about esports, now is the perfect time to potentially become a fan and watch as the time flies by and before you know it our favorite sports are back on our screens.