Sunderland could be the ideal club for Dennis Bergkamp led consortium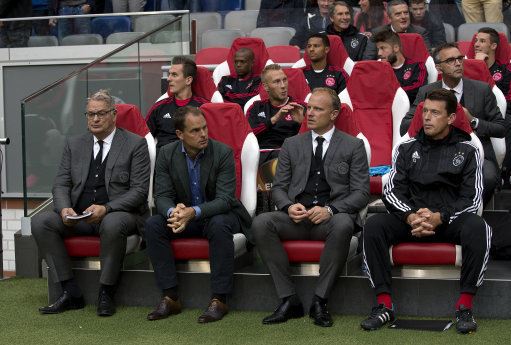 As the season is about to come to an early conclusion in league one, Sunderland is set for a third consecutive year in the third tier of English football. A majority of the clubs in the league are advocating for weighted points per game solution which would see the current top 3 clubs earn promotion.
With votes being held next week to decide the ending of the league, Sunderland fans are once again headed for disappointment. As the growing unrest and disappointment pour in from the fans, the ownership including Stewart Donald remains under fire and scrutinized.
As the pressure mounts on the ownership with fans calling into question the future of the club in terms of financial ability and the ability to keep our youngsters at our academy. Fans are now calling for Donald to keep his promise of selling the club when he is no longer wanted.
Looking at potential future owners of Sunderland, one group stands out, the Dennis Bergkamp led consortium. The Arsenal legend is leading a group of high profile stars in the football world such as former Everton manager Ronald Koeman and Liverpool star Dirk Kuyt in search of an English team to buy.
The consortium is believed to be backed financially by more than £3 billion which is certainly more than enough to get out of League One. Rob Jansen, a Dutch super-agent working for the second-largest sports agency group in the world, Wasserman Media Group, is believed to be the figurehead in the group.
Sunderland could be the perfect destination for this consortium, considering the stature of the club, the Premier League facilities, and the amazing support the fans bring every year. Sunderland, a club fallen on hard times just needs the right owner to come along and steer them back to where they rightfully belong, the Premier League.