Match Report: Blyth Spartans beat NUFC U23s 3-2 to win the Techflow Marine Senior Cup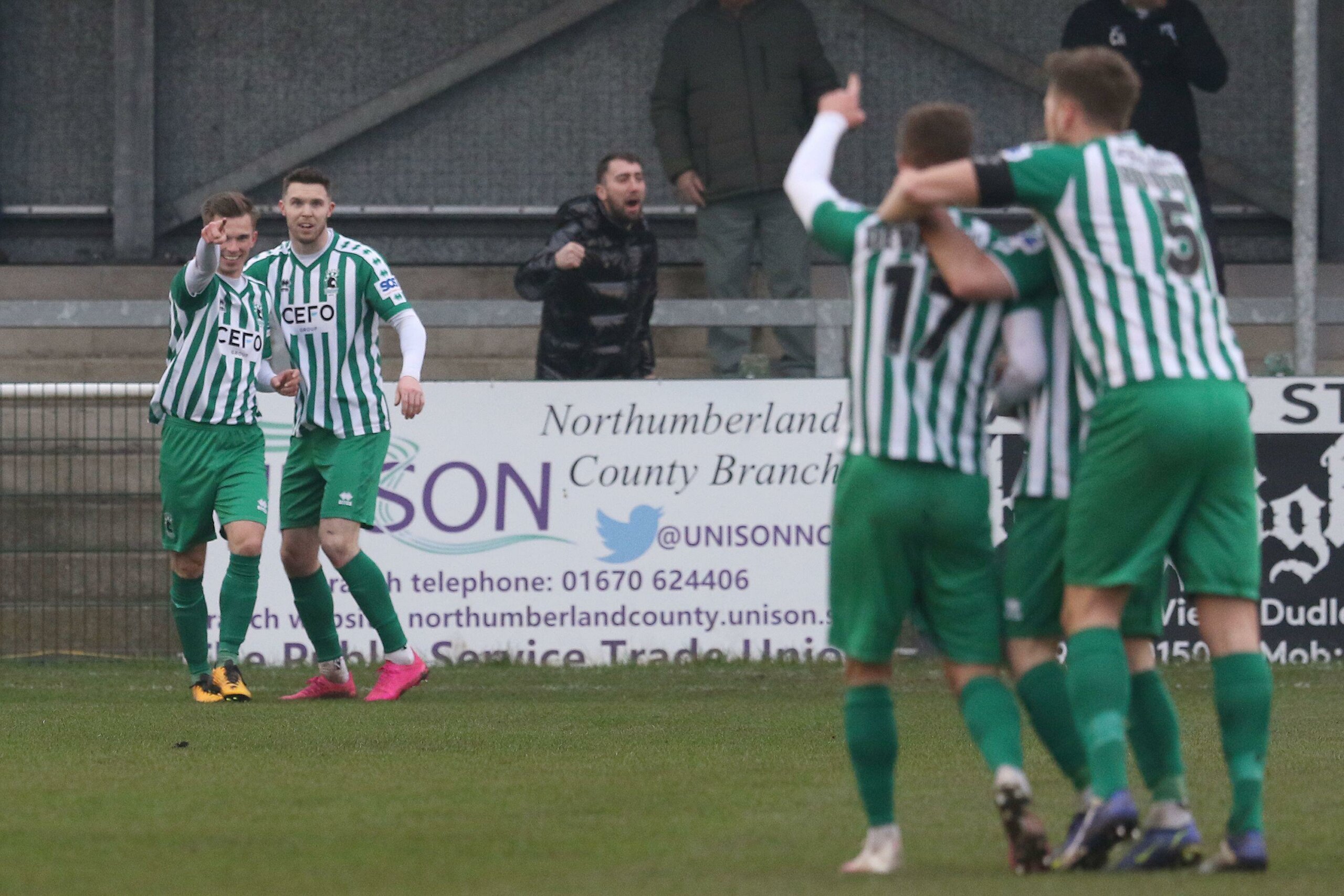 These two sides have a recent history as they played each other at the start of pre-season in August as Blyth put three past Newcastle United Under 23's, as Robbie Dale, Dan Maguire and Lewis McNall all scored. 
9th minute and a fantastic chance for Blyth as a ball is whipped into McNall whose shot is blocked and sent for a corner.
19' and it is good attacking play from Newcastle and they look through on goal but Blyth Captain Buddle makes a crucial tackle.
21st minute and Blyth have the ball on the right wing, great cross put in from the right hand side and Sado Djalo connects with it beautifully and it is 0-1 to Blyth.
23' Chance for Newcastle from the centre of the box is put wide, offside flag goes up anyway.
Relentless attack the last 5 minutes from both sides and in the 24th minute Blyth veteran Robert Dale whips a corner in from the left and the Newcastle keeper Max Thompson can't punch it out 2-0.
Blyth realise the opposition keeper struggling to deal with these crosses and in the 33rd minute another corner whipped into Newcastle's back post and Blyth Captain Buddle nods it home 0-3.
45th minute and the referee blows for half time at St James' and it is a dominant display from Blyth 3-0.
3 minutes into the second half and Newcastle have come full steam ahead straight out the gates and Jay Turner-Cooke receives the ball and finishes past Alex Mitchell to get one back 1-3.
54' Blyth sub, Djalo off, Connor Thomson on.
61' 2 subs for Newcastle Josh Scott and Nathan Carlyon off, Joe Oliver and Santiago Munoz on.
66' and within minutes of being on the pitch Santiago Munoz is released into Blyth's box and slots it home to turn Blyth's lead within one 2-3.
70' Sub for Blyth Rhys Evans off Jordan Hickey on.
73' Blyth looking to extend their lead with Corey Mckeown who dribbles from one side of the box to the other and hits a shot which is brilliantly saved by Thompson in the Newcastle net.
85' yellow card for Newcastle's Lucas De Bolle.
Full time at St James' Park
Blyth have done it, they are your new TechFlow Marine Senior Cup Winners!
Congratulations to Newcastle for putting up a strong fight and making the 2nd half a great game of football.