Sunderland's out of contract players – who stays and who goes?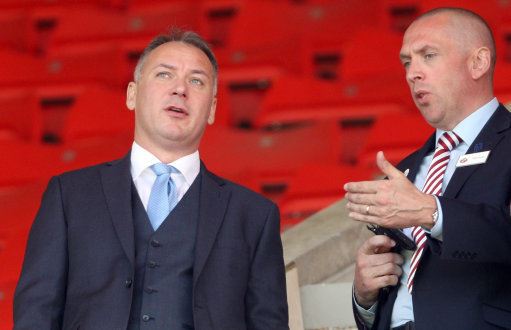 The recent outbreak of the Coronavirus pandemic has left football fans with a lot of questions regarding the contract situation of players at clubs.
Contracts are due to expire on June 30th, however with the recent pandemic this may change to a later date to give clubs more time and assurance over contract situations.
Sunderland are due to have 12 players out of contract at the end of the season, whenever that may be, so who do I think should stay and who should be free to leave?
Jon McLaughlin
The Scot has no doubt been one of the Black Cats best players since joining on a free transfer in July 2018. In his first season at the club, McLaughlin came up with crucial saves to help the Wearsiders get into the play-offs in their bid to gain promotion to the Championship. By producing these performances McLaughlin was arguably the best keeper in the league for the campaign. A brilliant display at Fratton Park against Portsmouth in the second leg of the play-offs helped Sunderland reach the play-off final, where they were beaten by Charlton. McLaughlin hasn't managed to replicate his form in his second season on Wearside, however he still proved crucial in Sunderland's push promotion before football was suspended.
Verdict: Keep
Luke O'Nien
Signed from Wycombe Wanderers for a small fee, O'Nien seemed to struggle in his first few months at the club. After scoring his first goal for the club in an away win against Shrewsbury, he soon became a fan favourite due to his performances. Jack Ross moved O'Nien into a right back role towards the end of the season, a role in which he excelled in. O'Nien epitomises everything that Sunderland fans want to see; a hardworking player who gives everything on the pitch and gives his all for the club.
Verdict: Keep at all costs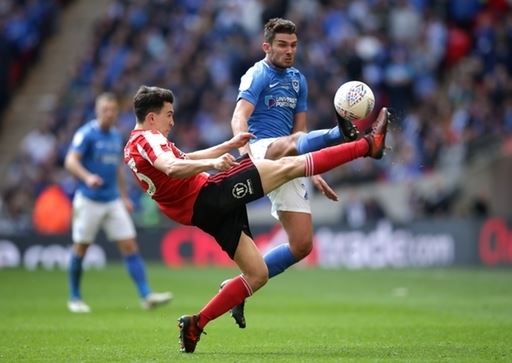 Joel Lynch:
Lynch was signed on a free transfer following his release from Queens Park Rangers. Having played 16 times so far for the Black Cats, Lynch has produced a mixed bag of performances. When the Welshman has played well, it is clear to see the qualities he has. Lynch is the type of defender Sunderland need in League One; a tall, strong centre half who is good is the air. An added bonus that Lynch possesses is that he is left-footed, which Sunderland didn't have until he joined. Along with a wealth of Championship experience, Lynch could be a crucial player for Sunderland given he has an extended run of games in the team.
Verdict: Keep
Alim Ӧzturk:
Joining the club in the summer of 2018, Ӧzturk has been more of a squad player in his time at the club, under managers Jack Ross and Phil Parkinson. When called upon, Ӧzturk has performed well and has been an assured presence at the heart of defence. The defender always plays his best, which is the very least that Sunderland fans expect, whilst adding composure to the backline. Although he has been used Ӧzturk as a squad player, the defender is exactly what the Black Cats need for a League One campaign.
Verdict: Keep
Tommy Smith:
The New Zealand international was signed in February as cover for the injured Bailey Wright, who was ruled out for the remainder of the season. Smith boasts a wealth of experience in the Championship, having played for Sunderland's promotion rivals Ipswich Town. Smith is yet to play for the Black Cats, mainly due to the outbreak of the Coronavirus pandemic. Although Smith has the qualities of a good defender, creating space in the squad for a more youthful player may benefit the club more.
Verdict: Release
Tom Flanagan:
Flanagan was signed by former Sunderland manager Jack Ross, following the club's relegation to the third tier of English football. Having made 50 appearances for the club, Flanagan helped Sunderland reach the EFL Trophy Final and League One Play-Off Final. The Northern Ireland international has had a series of games for the club, however he has been somewhat inconsistent over his two years at the club. A change in the defensive department may be in the offing for Sunderland, who failed in their attempts to get promoted in 2018/19, whilst also struggling to maintain a play-off position over the course of the 2019/20 campaign.
Verdict: Release
Josh Scowen:
The midfielder was signed for an undisclosed fee from Queens Park Rangers by Phil Parkinson in the January transfer window. Scowen has featured four times for the club, with Max Power and George Dobson being preferred for the midfield role. Scowen has a League One promotion on his CV, when he helped Barnsley win the play-off final. Although he hasn't featured as much as some people would have liked, Scowen adds competition and bite to the centre of midfield, which is something that is needed for a League One campaign.
Verdict: Keep
Ethan Robson:
The Sunderland academy product has struggled to break into the first team since he made his debut in September 2017 away to Everton in the EFL Cup. Since then, Robson has enjoyed loan spells at Dundee and Grimsby Town, where he has impressed. Robson has yet to feature in a matchday squad under Parkinson, which makes his future uncertain. At a stage in his career where he needs regular first team football, moving away from the Stadium of Light may benefit Robson more for his long term career.
Verdict: Release
Chris Maguire:
The Scot has been one of Sunderland's best players ever since he joined the club in the summer of 2018 after leaving Bury. Maguire was pivotal in helping Sunderland reach the play-offs, scoring a total of seven goals whilst accumulating five assists. The attacker has bettered his tally this season however, racking up a total of 10 goals and 12 assists before the season was abruptly suspended. His quality is something that has propelled the team and he has been crucial in helping Phil Parkinson's side turn around their poor form at the end of 2019.
Verdict: Keep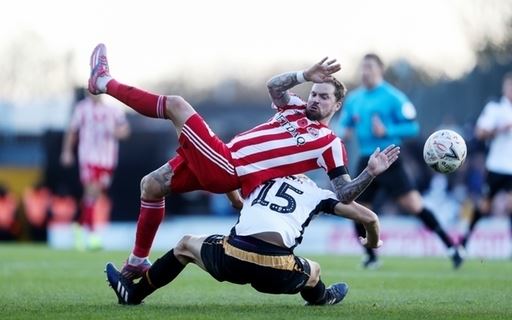 Duncan Watmore:
After joining the club from Altrincham for an undisclosed fee, there were high hopes for the future of Watmore. Known for his pace and dribbling, Watmore had all the signs that he could become a very decent player in the future. Injuries set him back, including a cruciate knee ligament injury which rule him out for the remainder of the 2016/17 Premier League campaign. Since then, Watmore has rarely featured after struggling to nail down a place in the first team.
Verdict: Release
Kyle Lafferty:
One of Phil Parkinson's January signings, Lafferty arrived at the club as competition for strikers Charlie Wyke and Will Grigg. The suits Parkinson's style of play, which makes him a good addition to the squad. Lafferty scored twice on his first start for the club, in a 2-2 draw at home to Gillingham. The Northern Irish international possesses a lot of experience, which is crucial in League One. Keeping Lafferty for next season may be a wise decision by the club.
Verdict: Keep
Benji Kimpioka:
The young Swede, who signed as an academy player in 2016, is in talks with the club to sign a new contract. Having made seven appearances for the club, Kimpioka's raw talent is there for all to see. His pace and directness is something that the Black Cats have lacked in recent years, however Kimpioka is yet to show signs of his full potential. Although, the Swede has shown signs of promise, Kimpioka may be better off at another club to help his development.