Local football club Belmont FC rally together to raise funds for charity 4Louis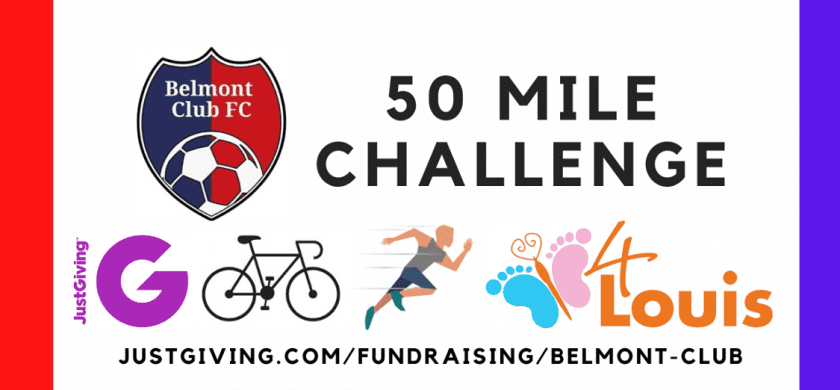 Belmont FC was recently hit with a tragedy when one of its players Lee Walker and his partner April lost their child to a condition called Congenital diaphragmatic hernia (CDH). Baby Reuben was born and was with his loving parents for over 12 hours before sadly passing away.
After hearing about the amazing help a charity called 4Louis provided to Lee and his partner April, Belmont Football club have started a fundraiser for the charity 4Louis that helps families who have been affected by losing their children to stillbirths or birth defects.
Belmont FC has set up a 50 miles challenge for all of its players with a maximum of 20 miles each day. They can choose to run, walk or cycle. James, a player and participant in the challenge said, "Regardless of our miles, we are going to continue to do miles to raise awareness and get money in for the charity."
The challenge has already reached day four with over 40 people participating and has raised over £4000. To help the fundraiser and support an amazing charity like 4Louis see the link below.
https://www.justgiving.com/fundraising/belmont-club?fbclid=IwAR2RVcJK2b3xvj2mPGILX1lTuL82NwMC9MyrSmXPLwOWtt2veFe74fQX3N4
To keep up with Belmont FC and all its players' efforts visit their Facebook page where they provide daily updates.