Newcastle fan-favourite Ohrdorf on her career and what the future holds
She's been a Kittyhawk, Road Runner and an Eagle, and her basketball career has taken her to two new continents and nearly 13,000 miles, but what's next for Aussie Georgia Ohrdorf?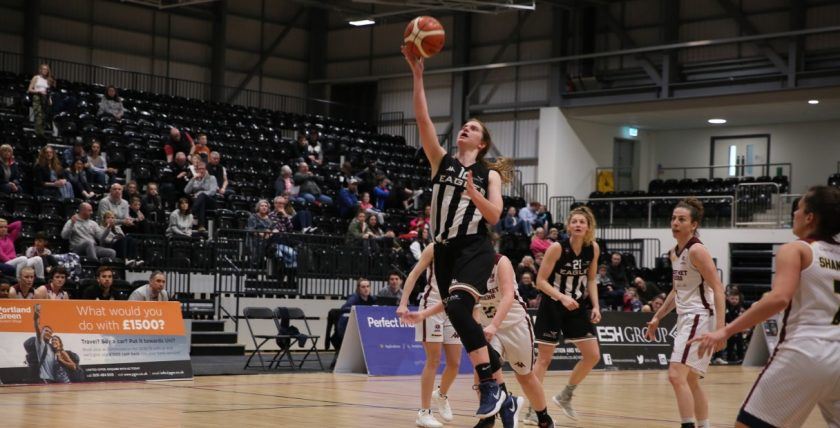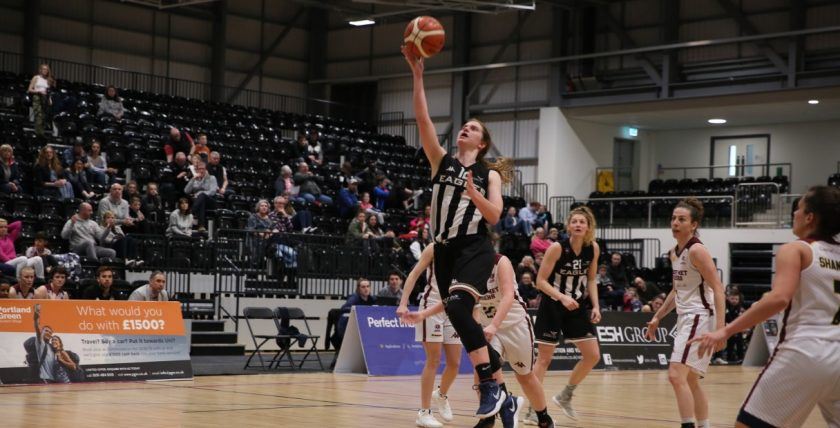 Ohrdorf is unmistakably a basketball player, standing at six-feet tall, however her first foray into sport was in a rather different field.
"I did dancing but I refused to participate in my ballet concert so I knew then the performing arts probably weren't for me," laughed Ohrdorf, who soon turned her attention to basketball.
Ohrdorf grew up in the East Corrimal suburb of Wollongong, New South Wales. Enjoying an upbringing on the beach, this is where her love of basketball began to grow. She made her area's representative team aged nine, before a conversation during a private training session sparked her desire to take her game forward.
"My coach had just come back from college in America. I just started talking to her about her experience and I was like wait a second, that sounds really fun.
"I asked her more about it and 'do you think I could do it' and she was like well if you put your mind to it. I was like 12-years-old but in my mind I was like that's what I'm doing, that's it, I'm going to America and I'm playing college basketball.
"In hindsight, you tell kids that now 'oh if you work hard enough' right, like yeah 'you can do whatever you put your mind to' but her saying that to me kinda like flipped a switch in my brain."
And go to America she did, Ohrdorf received a scholarship from the Metropolitan State University of Denver, leaving her homeland in 2014, aged 18. It was an eye-opening experience for Georgia as she found out what the NCAA was all about.
"It's like a whole other world, I'm still shocked at how much money they threw at me. They paid for my tuition, they paid for my room, paid for my food, paid for my everything, and you got all the best gear and I'm like how are you spending this much money at a mid-range Division II level, and this goes on across the board, it's crazy!
"It was very demanding but it really breeds this professionalism in you. These coaches, it's their livelihood and they're very intense on making sure that you're working at their best and that you're giving your all.
"My coach, she was a 6'3" red-headed lady and she was kinda scary! She'd played professionally and looking at me she was like 'I know you can be better' everyday. She would really yell at me 'I know you can be better' and this and that.
"It did get the best out of me but when you're 18, 19 and you've got someone yelling at you it's kinda scary!
"Once we figured out where we were and she told me how she felt it kinda built me into the player that I emerged in Newcastle like, that kind of leadership and direction and toughness I brought to the court it really developed from over there."
During four years in Colorado, Ohrdorf made herself a regular in Denver, but by 2018 it was time to make a move, joining the Newcastle Eagles.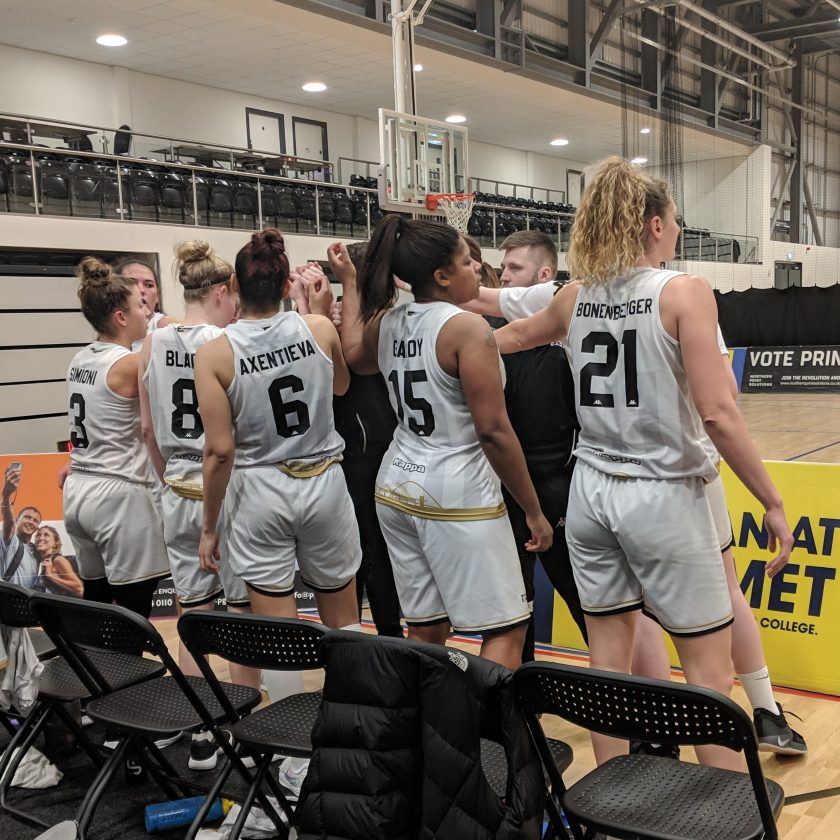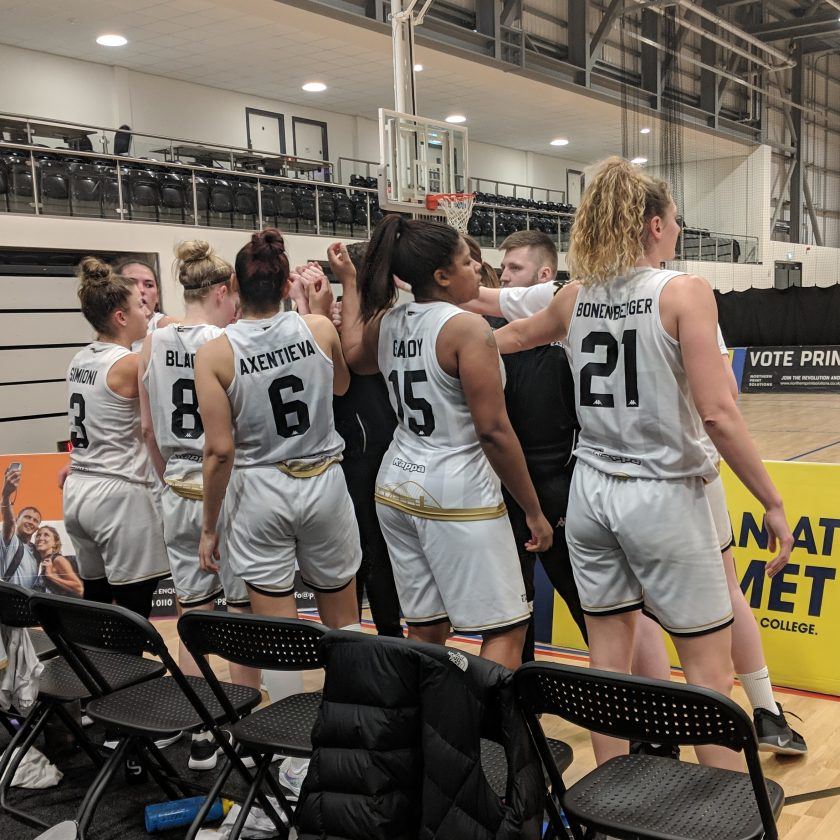 While her workload dropped from the demanding US Collegiate system, the calibre of player she was with had now risen.
"They were much more physical and a bit more switched on and it was just nice to play with people who had played professionally in the past, especially in my second year with Lisa [Koop] and Mante [Kvederavičiūtė]," said Ohrdorf, who would form a friendly rivalry with the former.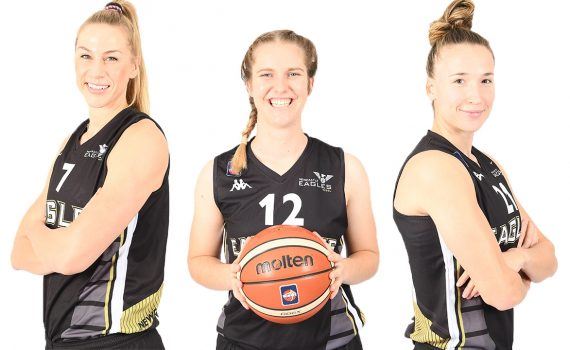 "She really knew how to put a forearm underneath my ribs and stuff like that, she really well seasoned so she just knows all the tricks.
"I had to be more creative, I couldn't just be this brute with all this strength because I had someone who was a good couple of inches taller than me, so she helped me be a bit more crafty."
Citing a community feel as one of the reasons she fell in love with the game as a child, Ohrdorf welcomed that back on Tyneside.
"We wanted to win and we knew we could win but when we came off the court we were like, we're having fun again, we're just being each other's best mates," said the 24-year-old, who grew a particular friendship with housemate Giulia Simioni.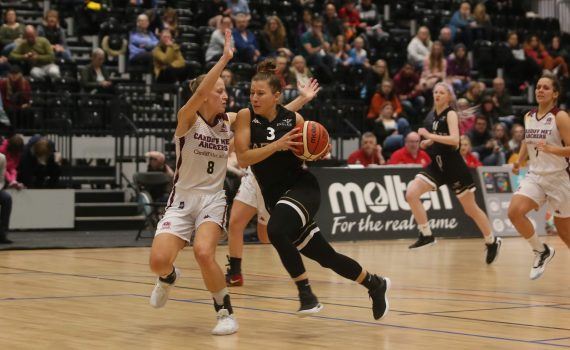 "When I first met her I thought this is a mistake, she just wears this very straight face and you can't see any emotion and that's not me at all.
"But no, it turned out the opposite, I think I really brought her out of her shell a bit and showed her it's OK to be who you are and we just got along really, really well.
"We really enjoyed each other's company and she's a bit more funny and weird than she portrays to people," Ohrdorf said of Simioni, who captained the Eagles during the duo's two years in black and gold.
"Georgia was an incredible housemate. We decided to live together before even meeting in person. In that type of situation there can sometimes be clashes but, with Georgia, it was easy," said Simioni, who was full of praise for her roommate.
"The best part of having her as a roommate was her positive energy. She has a happy spirit which was contagious to me and it made my experience in Newcastle much more enjoyable.
"Georgia was not just a good roommate, she is a formidable person and a truly great friend."
So what's next for Ohrdorf? Now back in Australia and completing her Masters degree from Northumbria University, what does the future hold?
"I think I'm semi-retired from basketball, I don't really see myself doing anything with that.
"If something in Australia pops up then potentially but I'm getting to the stage where I don't want to study much anymore and I want to start building a career.
"I finish my dissertation in September and then go into full job hunting mode is my plan, but if I play some social basketball I play some social basketball."
So after a whirlwind career, we might have seen the last of the larger-than-life Aussie on court, but her impact on the game, particularly on Tyneside, won't be forgotten by fans and teammates alike.