Team Sunderland members compete in Battle of the Fittest challenge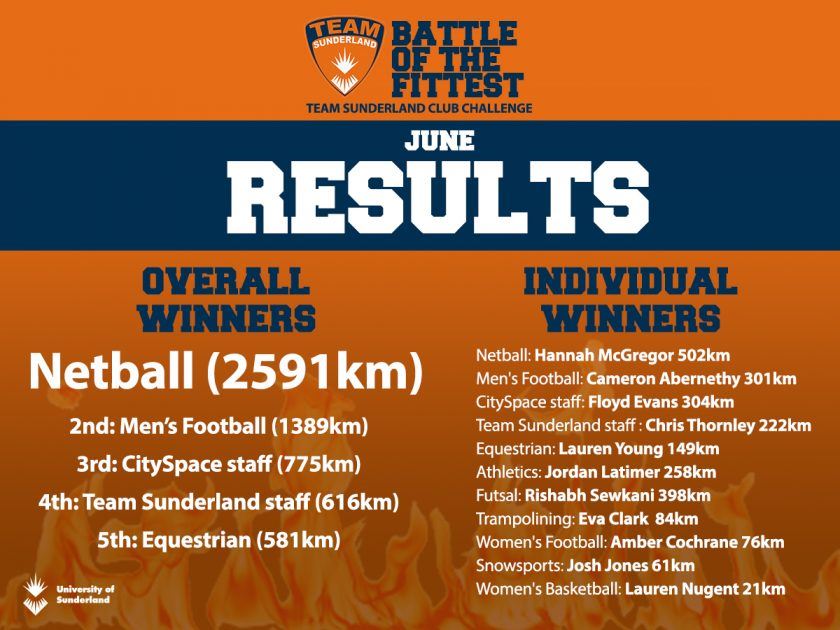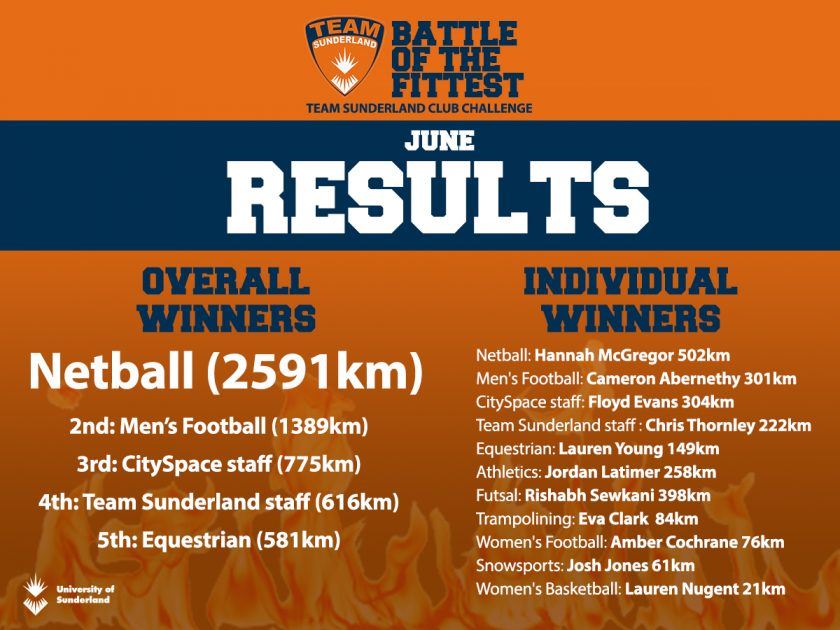 Over 100 Team Sunderland members took part in the Battle of the Fittest Challenge throughout the month of June.
The challenge encouraged teams to cover as many kilometres on the MyWellness app through running or walking as they could across the month, with the winning team rewarded with a free table at next year's Sports Ball.
Individual winners that had covered more than 20km for each team were also rewarded with free kit for their efforts.
Netball were the overall winners covering a phenomenal 2591km ahead of Men's Football who clocked up 1389km.
CitySpace staff finished 3rd with 775km ahead of Team Sunderland staff's 616km while Equestrian rounded out the top 5 with 581km.
Overall, the team's combined to cover 7188km, an average of 240km a day for the whole month.
Individually Netball's Hannah McGregor was the top performer racking up 502km on her own narrowly ahead of her team mate Katie Liwoshko.
Team Sunderland Sport Development Officer Laura Hockaday said: "It's been great to see so many students from our clubs get involved with the challenge.
"The effort, attitude and commitment shown has been outstanding across the month and the distance that has been covered is fantastic. Well done to everyone who took part."