NBA Play-In Series: Rules and schedule as the Trail Blazers take on the Grizzlies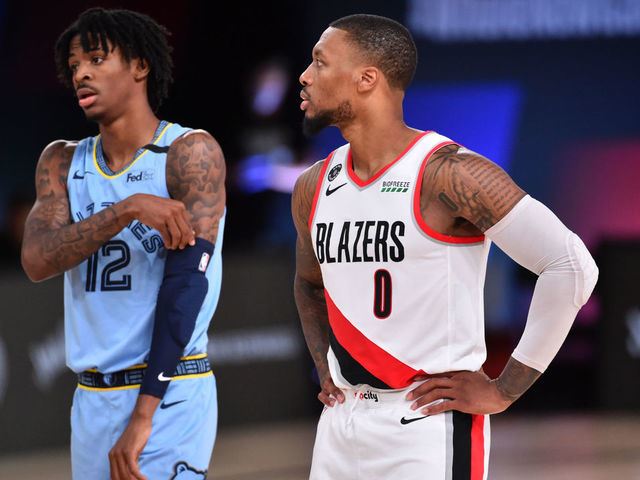 Prior to the NBA's resumption in Orlando, the league announced that they would be holding their first ever play-in tournament for the eighth seeding spot in each conference if necessary.
This was due to the fact that not every team in the league was returning, nor would they play an equal amount of games when the season restarts in Disney World, giving returning teams a fair chance of qualifying for the NBA's post-season showpiece.
To secure a play-in spot, the ninth seed needed to finish the regular season within four games of the eighth seed. And after a fierce battle that went down to the wire, the Western Conference's play-in spots were occupied by the Portland Trail Blazers and the Memphis Grizzlies. Eighth place Portland only finished half a game ahead of Memphis, giving them a huge advantage in the series.
Where the race for the play-in went down to the final seeding game in the West, the one off tournament wouldn't be necessary in the East; eighth seed Orlando Magic ended their season seven and a half games ahead of ninth seed Washington Wizards, clinching their spot in the NBA Playoffs.
The rules of the play-in tournament state that the ninth seed would have to beat the eighth seed in two consecutive head to head games to qualify for the playoffs, however that means if Portland (the eighth seed) were to win the first game they would make the playoffs. But if Memphis were to win the first game the two teams would play again in a winner takes all game for the final spot.
The first game of the series is on Saturday, August 15th at 7:30 pm UK time and the second, if necessary, will take place the following day at 9:30 pm UK time.
*Update: Portland defeated Memphis 126-122 in a pulsating game to secure their spot in the play-offs.