Bedlington Terriers still unbeaten in Division Two as they beat Heaton Stannington 2-1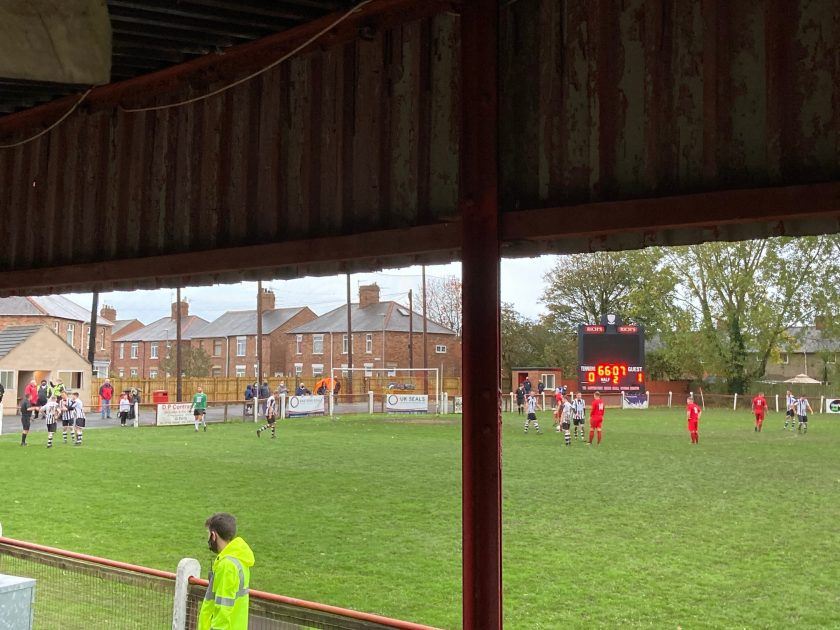 Bedlington Terriers won 2-1 against Heaton Stannington at Dr Pit Welfare Park in their third encounter this season.
The visitors were first to score through Joe Kerridge. But it was the home side who fought back to a 2-1 victory in the second half, with two penalties scored by Leighton Hopper.
It was a well-contested first half, but with Bedlington having more of the ball and creating more chances.
In the 15th minute Stan keeper Regan flew to his right, denying a fantastic header from Leighton Hopper who connected with Joseph Turnbull's cross.
Bedlington may have felt aggrieved going into half-time at 1-0 down. There was some great build up play by Stan through James Proctor on the right, who found Kevin Carr, and the resulting shot rebounded to Joe Kerridge who thundered home in the 37th minute.
In those minutes before half-time, Heaton Stannington had their most promising spell of play in the match.
But, in the second half, Stan began to drop off deeper and deeper, inviting more pressure from Bedlington.
In the 66th minute, the pressure was too much for Dean Imray who brought down ex-Stan player Kevin Westphal in the box. Leighton Hopper fired his penalty into the bottom left corner.
Less than ten minutes later, there was another penalty for Bedlington. Hopper was adjudged to have been fouled in the box by Alasdair Stoddart.
But, just after the tackle, an advantage was played which Joseph Turnbull seized upon, forcing Regan into a great save. Nevertheless, the referee Gavin Sloanes pointed to the spot. Hopper buried his second penalty in the same vein as the first making it 2-1 in the 74th minute         .
Stan were up in arms in the 77th minute when Richie Hoggins was barged to the floor by Keelan Nellis in the box. The referee waved away the protests.
The Terriers fought resolutely even as the clock ticked over beyond 90 minutes, parrying away Stan's last fleeting attacks.
Bedlington Terriers:
Dryden; Turnbull; Hornsby; Nellis; McGuiness ©; Dobson; Burn; Biwer; Anderson (Fenton 64); Hopper (Mogwo 91), Westphal (Sharpe 86). Subs unused: Patterson; Johnston.
Heaton Stannington:
Stan: Regan; Stoddart; Leech; Blackbourne; Hall; Imray; Proctor (Harper 86); Johnson (Dixon, 81); Hoggins; Carr; Kerridge (Burns 57). Subs unused: Canham; Deagle. Attendance: 81