The 11 biggest transfers who have played in the Premier League…You will never guess number one!
Brian Clough signed Trevor Francis for £1,000,000 in 1979 from Birmingham City to become the worlds first million pound player. To be entirely factual Clough signed Francis for £999,999 . Clough famously said "I didn't want him to become a big head so I made it a pound short!"
Francis helped Nottingham Forest to lift their second European Cup, but were the others that followed him into this eleven as successful?
We look at the biggest transfer fees ever of players that have played at some point in the top flight of English football. Inflation and today's market is taken into account in calculating these 'eye-watering' fees. This makes for an interesting and level playing field.
You won't believe who is number one!
11th Stan Collymore | Nottingham Forest to Liverpool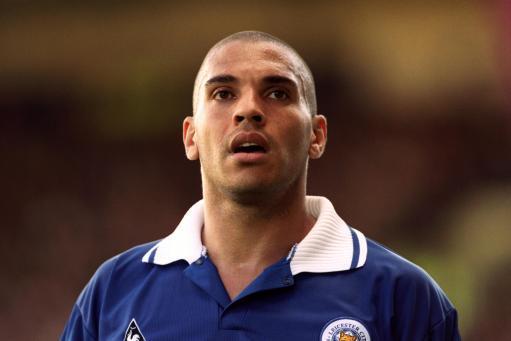 Transfer Fee in 1994: £11,400,000
Today's Transfer Fee: £131,243,568
Collymore is still revered by both the City Ground and the Anfield faithful. Collymore scored some absolute 'crackers' in the 62 Premier League goals from the 163 games he played in. On top of his goals, many of them 'stunners' from outside of the box, the infamous ex-boyfriend of TV's Ulrika Johnson, helped out with 29 assists. Unfortunately his career was dogged by affairs off the field – just how great could he have been?
10th | Dennis Bergkamp | Ajax to Inter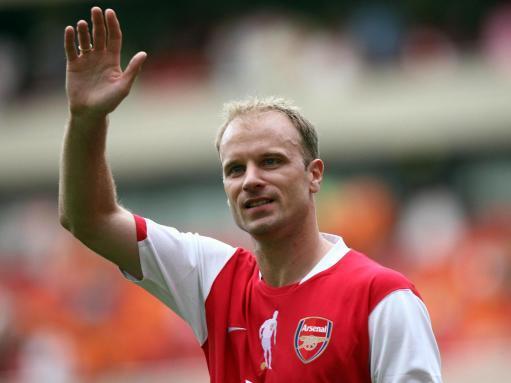 Transfer Fee in 1993: £8,800,000
Today's Transfer Fee: £136,146,017
What a player! It was in north London and the Premier League where Bergkamp really shone. Bergkamp scored 87 goals in 315 appearances for the Gunners' with an incredible 94 assists. The Dutch master is undoubtedly one of the greatest players ever to grace the top flight of English football.
9th | Andriy Shevchenko | AC Milan to Chelsea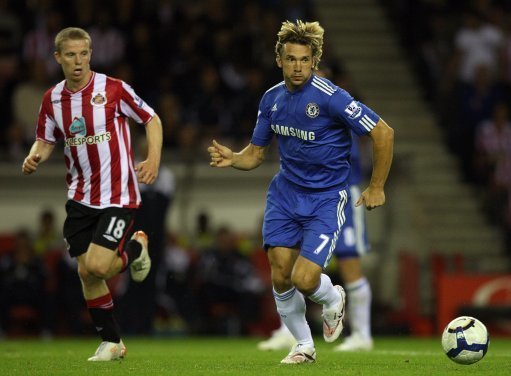 Transfer Fee in 2006: £39,490,000
Today's Transfer Fee: £136,561,389
With only nine goals and seven assists in two seasons from 48 appearances – the Ukrainian is regarded by many of the faithful at Stamford Bridge as a total waste of money.
8th | Alan Shearer | Blackburn to Newcastle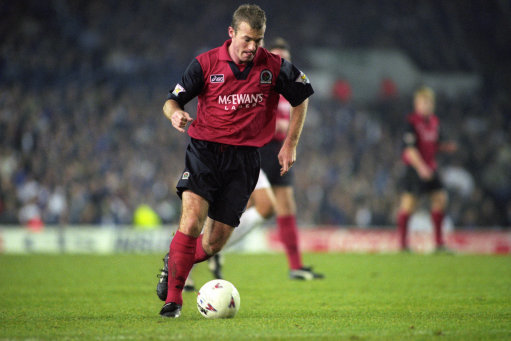 Transfer Fee in 1996: £18,900,000
Today's Transfer Fee: £138,026,584
Alan Shearer's Premier League goal scoring record of 260 goals in 441 premier league appearance will be hard to beat. Shearer scored the match winning goal on 68 occasions. There is an argument that in his prime he could have been higher up this list. Honored by a brass statue outside of St James Park – Shearer was in the strictest sense of the much over used phrase – a true 'legend'.
7th | David Beckham | Manchester United to Real Madrid
Transfer Fee in 2003: £33,750,000
Today's Transfer Fee: £141,775,416
Arguably the best crosser of a ball there has ever been – but was he worth the equivalent of £141,775,416 when he was sold to Real Madrid in 2003 by the 'Red Devils'? Those memorable crosses saw Beckham responsible for 80 assists to go on top of the 62 goals he scored for United.
6th | Zlatan Ibrahimovic | Inter to Barcelona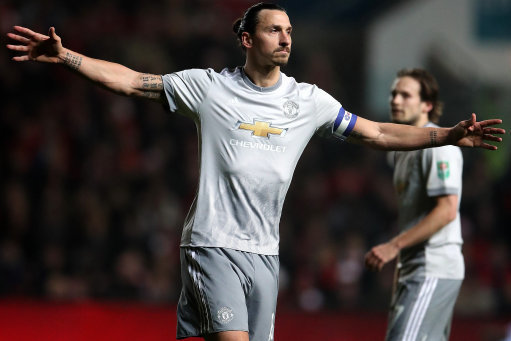 Transfer Fee in 2009: £62,550,000
Today's Transfer Fee: £144,298,675
Zlatan Ibrahimovic only had a very brief spell in the Premier League under Jose Mourinho but in his day there is no doubt that his talent almost matched his ego. Still in his 28 appearances in the Premier he scored a very respectable 17 goals and 5 assists. Would he have eclipsed Shearer if he had spent his entire career in the top flight of English football?
5th | Fernando Torres | Liverpool to Chelsea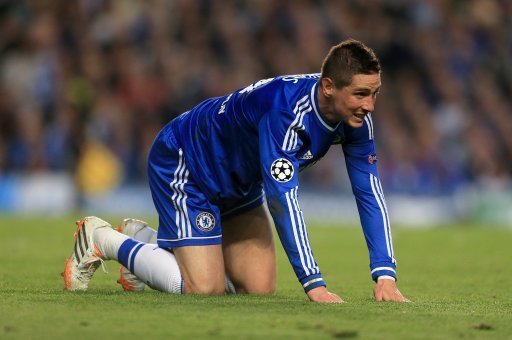 Transfer Fee in 2011: £52,650,000
Today's Transfer Fee: £144,987,097
Fernando Torres was an absolute world beater at Liverpool before disappointing for Chelsea – being sold after 110 games and only 21 goals to AC Milan. However, even when you take in his time at Stamford Bridge his record holds up pretty well. Torres netted 85 goals and 29 assists from 212 appearances. At his best Torres appeared unplayable – and if not loved in West London, he certainly is in Madrid still today.
4th | Rio Ferdinand | Leeds to Manchester United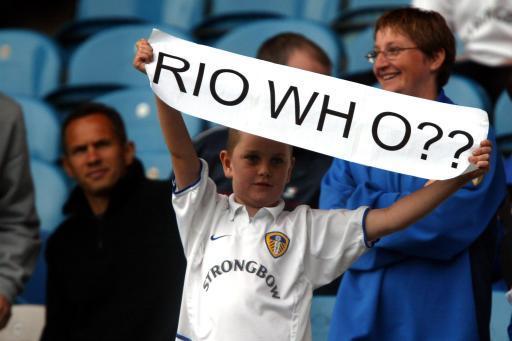 Transfer Fee in 2002: £41,400,000
Today's Transfer Fee: £158,659,741
Rio Ferdinand became the most expensive defender of all-time when he moved for a world-record in 2002. The only defender in this line up of 'eye – watering' transfer fees. Ferdinand won six Premier League titles and a Champions League with United, and was just about as 'sure footed' as central defenders come. Alex Ferguson certainly got the very best out of Ferdinand and he comes in at number four on this list.
3rd | Gareth Bale | Tottenham to Real Madrid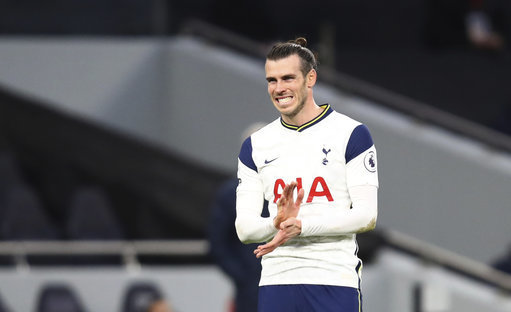 Transfer Fee in 2013: £90,900,000
Today's Transfer Fee: £166,605,071
Now back in the Premier League at Spurs where he made his name, Gareth Bale became the world's most expensive player in 2013 when he moved to join the rest of 'The Galatico's' for the equivalent of £166,605,071. He went onto win four Champions League finals at Real – scoring goals in two of those Champions league victories. In the premiership Bale has scored 43 goals and helped out his Spurs team-mates with a further 20 assists. It will be exciting to see if he can re-find the form that made Real Madrid part with so much cash.
2nd | Cristiano Ronaldo | Manchester United to Real Madrid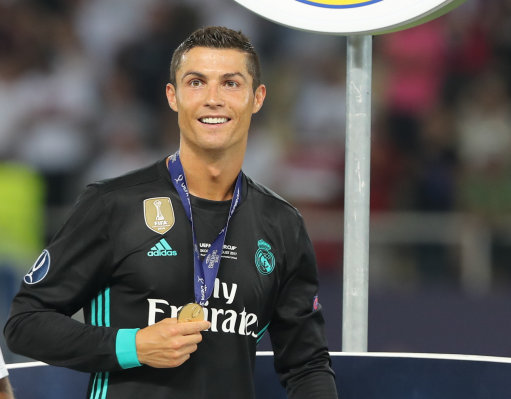 Transfer Fee in 2009: £84,600,000
Today's Transfer Fee: £195,166,553
Real Madrid broke the transfer record back in 2009 when they signed the Portuguese superstar for just short of £85m from the red side of Manchester . In nine seasons with Real – Ronaldo scored an unbelievable 450 goals in 438 matches. Winning four Champions Leagues during his time at the club. For United Ronaldo scored 84 times with 34 assists from 196 appearances. Another player, that like Shearer, can be classed with 'legendary' status. Ronaldo will go down as one of the all time greats of the game – rightly deserving to be mentioned in the same sentence as Puskas, Pele, Maradona and Messi.
1st | Gianluca Vialli | Sampdoria to Juventus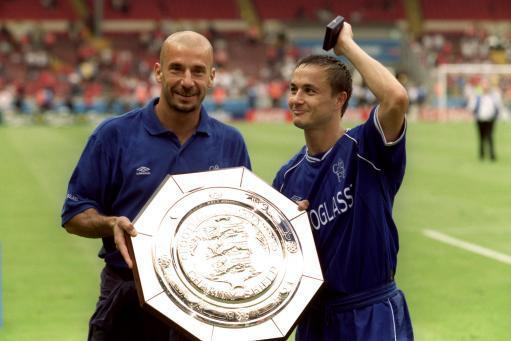 Transfer Fee in 1992: £14,850,000
Today's Transfer Fee: £209,011,684
The most expensive transfer in the history of football after taking inflation and market conditions into account and to have graced the Premiership is….. Gianluca Vialli!
Did you have him down as the number one?
Vialli's valuation is based on the £14.85 million Juventus laid out to Sampdoria in 1992, where he played alongside Paulo Di Canio, who would of course later join West Ham – scorer of the unforgettable 'scissor volley' – and fellow Italian superstar Roberto Baggio.
Vialli won Serie A titles with both Sampdoria and Juventus and was in the Juventus team that lifted the Champions League in 1996. Chelsea picked Vialli up on a free transfer where he scored 21 goals and 11 assists in 58 appearances. Much loved by Chelsea fans, as much for his charming demeanor off the pitch and sartorial elegance – the 'chain smoking' Vialli went onto manage the 'blues'.
Vialli with Chelsea won the UEFA Super Cup 1998-99, European CUp Inners CUp 1997-98, Charity Shield 2000-01, FA Cup 1999-00 and the League Cup 1997-98 and is the 'numero uno' in this list.