Semi-Final hero Kyriakou "extra motivated" to achieve success with "fantastic team"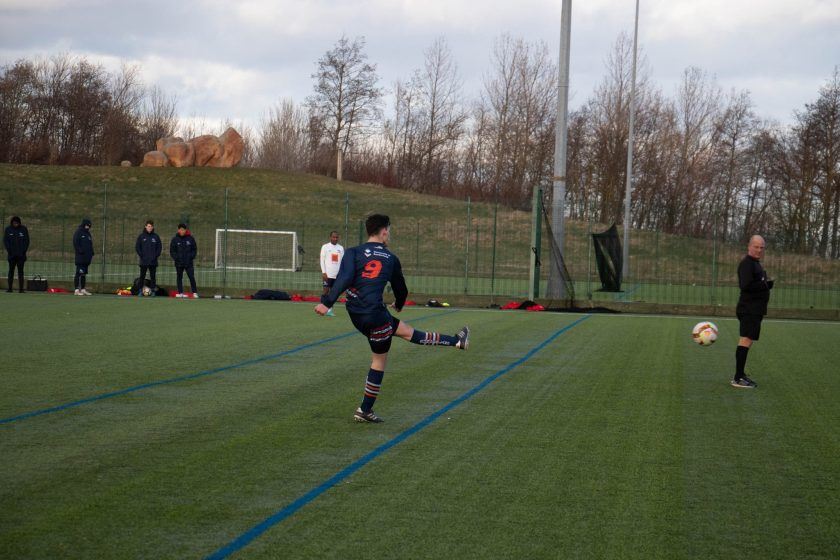 Team Sunderland advanced to the Northern Conference Plate final after coming from behind to beat York St John 2-1 after extra time.
Goals from Sotiris Kyriakou and Ewan James ensured that Sunderland progressed to the final, where they will face Salford.
Reflecting on the game Kyriakou said: "Obviously as an attacking player I'm always happy to score and help the team win, especially if it means getting the team to a final!"
Kyriakou's goal came minutes after being subbed on late in the second half. He says there's "no frustration" with not starting the game, insisting that there is "a lot of quality" within the team.
And despite trailing at one point, he never felt that Sunderland would lose, he said: "We prepared for the game so well, we played with passion and from minute one we showed that we wanted this game more than our opponents"
The opponents, York St John, who coach James Clark described as "the best footballing side in the university BUCS league" received further praised from Kyriakou, he echoed: "They're definitely one of the best sides I've played against. It was great to beat them."
And now, as the team prepare for the final, Kyriakou allows himself to dream of success in a fortnights time. He said: "It would mean a lot to win the cup, it would be a proud moment for us but especially for the University."
He added: "I wan't to thank the coach publicly for giving me the opportunity to play with such a fantastic team, and the trust he had in me from the very first moment. I'm optimistic under him we can achieve a lot."