Team Sunderland Elite Athlete's share experiences from unprecedented year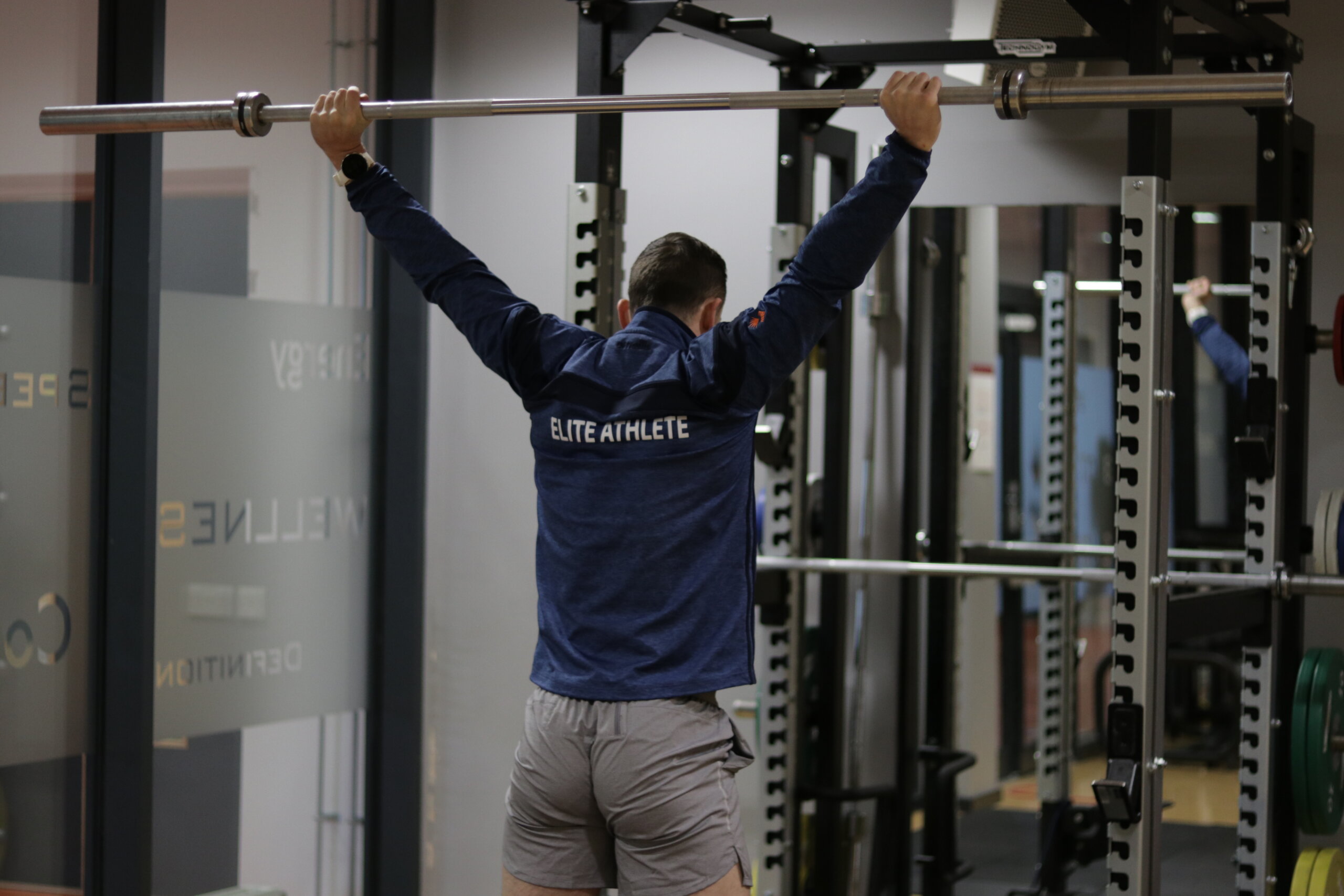 Team Sunderland have continued to support the students on their Elite Athlete Scheme throughout the academic year.
Despite the various lockdowns and difficult circumstances, the scheme has helped provide training, both indoor and outdoor, advice and kit to the athletes on the scheme.
There are currently 26 students on the scheme and they spoke about the challenges they've faced this year.
Simon Jakab, Sports Coaching student and footballer said: "During the lockdown, some days you just don't feel motivated enough to go out there and take a step closer to your overall goal, but it's important to keep chasing it.
"With the gyms being shut and football not going ahead, I am just hoping for lockdown to end as soon as possible so I can get back on track."
Sasha Dworkin, Medicine student and fencer echoed these sentiments and added: "I am finding this lockdown a little difficult as is to be expected but much better than the first lockdown.
"I am more motivated generally and feel this is due to being more familiar with my new routine and university schedule."
Some athletes on the scheme are working throughout the lockdown as essential workers, one such student is Manufacturing Engineering student and Hockey goalkeeper Amy Keirl.
She said: "The fact that I'm classed as an essential worker I feel very lucky to be able to go to work and see colleagues when needed and having some form of structured exercise ongoing throughout all of the lockdowns has had such a positive effect on both my physical and mental health."
The scheme has also provided opportunity to train one-to-one with the staff at CitySpace Fitness which has proved extremely beneficial to the athlete's development.
Primary Education student and Volleyball player Phillipa Willis said: "The scheme has provided me with S+C throughout the year which is helping me to reach my goals.
"I have had weekly individual S+C sessions until Christmas and due to this lockdown, my S+C coach has devised an individual plan for me until this lockdown is over. This has provided a structure to my training and enabled me to continue my S+C throughout the whole pandemic."
Due to his status as a Great Britain international in Taekwondo, Sport & Exercise Science student Cameron Park has been able to continue his training indoors throughout the latest lockdown.
He was effusive in his praise for the support he's received: "I couldn't have asked for more help. I trained with Chris Curtis from City space week in week out, whether that was online via zoom during the first lockdown, to one-to-one sessions outdoors.
"Now I'm finally training properly in the gym. I'm so thankful to be allowed to train during this third lockdown."
The scheme also provides funding to athletes to be used where they see fit with many using it to fund equipment and travel for competition.
Events management student Karl Beggs spoke of the pride he feels being on the scheme: "To be part of the elite athlete scheme really means a lot to me as I have seen how proud it has made not only myself but my family.
"To be able to represent the University by playing the sport I love and receive support on and off the pitch, has really motivated me to push myself to my best standards."
The University's Vice Chancellor Sir David Bell hosts an annual meet and greet with the students on the scheme, however due to this year's events he has been unable to.
He said: "Every time I meet students on our Elite Athlete Scheme, I am awestruck by their talent and their commitment.
"Being a top-end sportswoman or sportsman is a big enough task in itself so it is particularly noteworthy that our students combine their rigorous training and development with demanding academic studies.
"Our Elite Athletes are an enormous credit to their sport and to the University of Sunderland, as well as being inspirational role models to their fellow students. More than anything, they demonstrate that hard work, focus and dedication can take you a long way in life."
Sport Development Officer and Head of the Elite Athlete Scheme Laura Hockaday added: "It has been great to be able to support 26 elite athletes across various sports throughout the pandemic in many areas from funding to strength & conditioning and fitness support as well as nutrition, wellbeing & lifestyle support which I feel is vital in these challenging times.
"The engagement, effort, commitment and overall character that has been shown by all our elite athletes in these especially challenging times has been phenomenal, they are a credit to themselves, their sport & the University."