Debts, loans and yet another null & void season: How non-league clubs are facing a troubling future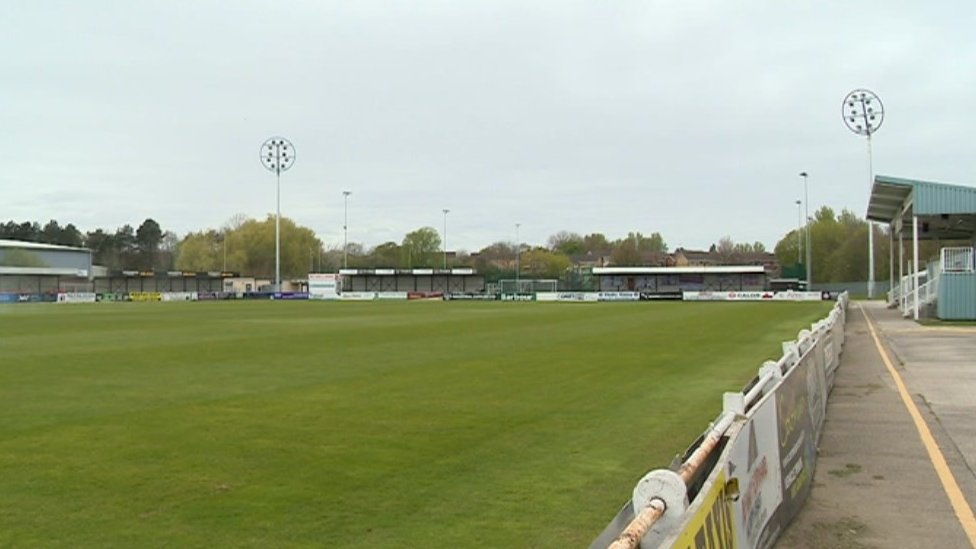 With the recent National League North season being ended so abruptly, SportsByte takes a look at how clubs have been affected by the situation.
The declaration of a null & void season was not the only controversy this season clubs only had one option of accepting loan payments off Sport England after no further grants were supplied.
These loans are thought to be damaging for the future of many non-league clubs if accepted, with the matchday income unable to cover the debts of many clubs.
More issues occurred when the league sent a letter out to many clubs refusing to play, stating that if they did not play, they would be punished by the league.
Despite all the confusion, the National League North faced an opposite outcome to the National League, with the latter continuing to play the remainder of the season.
Blyth Spartans chairman, Tony Platten, voiced his opinion on the National League's decision to continue. He said: "I feel sorry for the many clubs in the National League, who have been forced to play knowing full well that they cannot finance it."
Mark Carruthers – Freelance football writer for multiple North East publications, told SportsByte: "in a time where there is a lot of doubt in the world, we shouldn't forget we were in a financial crisis as it was, clubs don't just want to saddle themselves with debt."
If all 66 sides applied for the loan, it would have taken six-eight weeks to receive the money. Platten said: "Well clearly that was a situation which was unworkable, bearing in mind clubs have had no income since the beginning of January."
He continued: "it was a real mess the situation with Sports England because we weren't given correct information right at the start of the procedures and those would have been loans that were repayable over 10 years which is crazy to burden a club with loans, with so much uncertainty about where the club might be in two years never mind ten.
"You'd be burning future generations of executives with loans for the sake of playing three months of football."
Carruthers informed SportsByte on the situation in Blyth's current division, he said: "That's a very different league and a difficult one to adjust, I think every club just had to look after their own agenda and their own financial concerns that decision makes up."
He continued: "There were promises made, clearly wrongly, that clubs would receive some sort of grants in the second-half of the season, so they've budgeted with the belief that they will receive this money, it hasn't happened and I think it has caused a major distrust in the National League and the FA but certainly with the DCMS as the communication between the three parties has clearly fallen through."
Platten then spoke about the confusion with the loans, and said: "Whatever was decided, was mis-interpreted by our league to the extent that the minutes have been requested from the DOCMS about the meeting that took place and surprisingly despite the fact that we are talking about tens of millions of pounds no minutes were taken, so it's a bit of a mystery what went on at those meetings."
The National League are not the only ones with COVID-19 related issues, with promotion hopefuls like South Shields, Hebburn Town and Stockton Town, unable to go up the football ladder despite their consistency at the top.
South Shields chairman, Geoff Thompson, vented his frustrations with the current situation, and said: "It's been a very, very frustrating two years, now, this season obviously very little has been played so it's almost inevitable that null and void is going to be imposed. Last year I think was a whole different ball game."
Not only has this had an impact on their league position but now there are also so many financial implications too.
"This year it has been absolutely catastrophic, so many industries and businesses have been affected but to put it in a nutshell once the season ended 9 games in revenues literally ceased we already had a problem anyway because of the reduced revenues even during that 9 game period because of reduced crowd sizes, food and drink sales were massively impacted," said Thompson.
The Spartans chairman revealed what their plans are for the future, and told SportsByte: "What we've now got to try and do is put together a budget based on a lot of unknowns, if we can't play games with a crowd, we will not start playing football again, unless grants like the ones we received up to December were made available again."
However, Thompson remained confident of the future of his club's success, and said: "We've got a squad we believe are capable of competing above our current league position even national league north and beyond, we're going to protect the investment we've made in our players, we're going to continue to invest in our academy we're going to continue to invest in our infrastructure."