Portsmouth fan predicts a 2-1 Sunderland win at Fratton Park
An in form Sunderland face a struggling Portsmouth this evening, could they finally get an away win at Fratton Park?
Sunderland face League One promotion rivals Portsmouth tonight at Fratton Park – a place they have not recorded a victory at since 1997.
Lee Johnson's side are currently in hot form having won six out of their last seven games, and are currently sitting at a comfortable fourth in the League One table. Despite their struggling form, Portsmouth are only two places below the black cats sitting in 6th position.
Ahead of tonight's big game, SportsByte spoke to Portsmouth fan Ivan Prothero to discuss about what's going at Portsmouth and what Sunderland fans can expect from tonight's matchup.
SB: As pressure mounts on manager Kenny Jackett and fans calling for changes do you see him as Portsmouth manager heading into the future?
Ivan: Short-term, he's going nowhere. The club and in particular the American owners have backed him since day one. The issue is that he has won the Papa Johns trophy and is in the final again for last years competition on Saturday. This cup success is seemingly held in high regards by the Eisners and could very well be the reason he's maintained his job up to now. Long-term is the interesting factor here, I'd say 90% of the fanbase want him gone, he's been here since 2017 and has no clear identity in his play, the squad is very much his as well with the majority of the players there came under his tenure. His contract is set to expire this summer he won't be sacked before that, after that we will see. It's going to be the first huge test of character from the new owners and a test of their relationship with a disgruntled fanbase.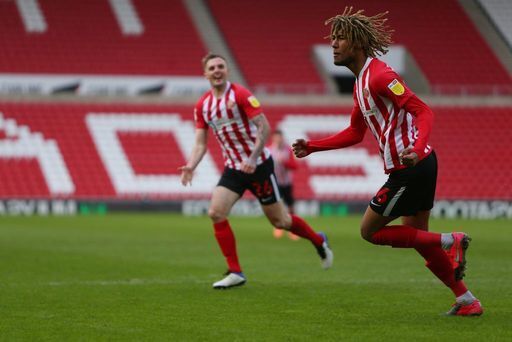 SB: As the club sit sixth in the league are you confident they can at the very least make the playoffs?
Ivan: On current form and the form of those around us, no. However, Kenny has a proven record of making the play-offs and the squad is one of the best in the division. The real issue is that we have one of, if not the worst record in the EFL for play-offs, we've never won them and that record hasn't improved in the four years under Jackett either.
SB: Pompey forward John Marquis has 13 league goals this season, is he the main man Sunderland needs to keep quiet?
Ivan: He's certainly our best forward and probably best player. This always hurts to talk about because he simply hasn't worked out as well as we'd have hoped. I don't put that down to him either, when he plays he looks sharp and his goal record for us speaks for itself, but he hasn't fit into the formation and style of the manager. He is often isolated and frustrated as there isn't enough positive and creative football in the team. He's always a huge threat but he's not as dangerous as he was at Doncaster that's for sure.
SB: Sunderland and Portsmouth have built up quite a rivalry over the last few years in League One, do you expect them to get fried up for this game despite the lack of form?
Ivan: It's hard to say, I certainly hope so! We've been constantly told that this dressing room has the best character and team spirit in years but we've yet to see anything like that. I think this rivalry has been built out of frustration from both sides more than anything, neither club should be in League One. Sunderland has had the approach of spending big money on players and managers and Pompey have arguably been too trusting in the Kenny Jackett process, I'd say both methods have been disasters so far! 
SB: Who are the eleven players you expect to see Kenny Jackett select tonight and what style of play can Sunderland expect to encounter?
Ivan: MacGillivary, Whatmough, Raggett, White, Brown (Hopefully Daniels), Naylor, Cannon (Hopefully White), Harness, Byers, Curtis or Hiwula, Harrison. This would be my guess but it could be well off, after losing 4-1 last game and Kenny making four subs on the hour mark he might play the players who have been in-form instead of the regulars, this would mean dropping Harness, Curtis, Nicolaisen, and Marquis but I can't see him dropping all four.
SB: Portsmouth came out the winning side in this matchup last season 2-0, what is your honest prediction for tonight's game?
Ivan: I'm not optimistic on current form. We are 23rd in the form table, I'd say 2-1 Sunderland win, but I hope I'm wrong and we see a reaction.