Kick It Out: Is racism getting worse in sport?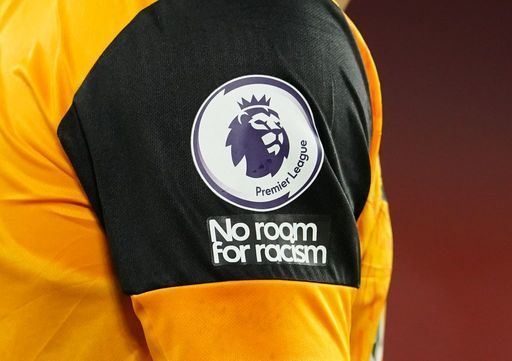 Between 2019 and 2020, Kick It Out reported racism had seen a 53% increase compared to the 2018/19 season while all types of discrimination had seen a rise of 42%.
In an annual report for the 2019/20 football season, Kick It Out had seen increased levels in discrimination involving race and sexual orientation in matches and social media. Despite games being placed on a temporary break from March 2020 to June 2020 due to the ongoing Coronavirus pandemic.
The annual report also looked at football from a grassroots level, which saw racist claims fall by 20% and overall discrimination decreased by 13.8%.
However, in the 2020/21 season, racism – once again – reared its ugly head in sport as Alfredo Morelos, Rangers Football Club, was the alleged victim of racist abuse on social media.
In the 2018/19 football season, a total of 313 claims had been reported to Kick It Out with 184 of racist abuse making up 58.8% of that year's total.
This was closely followed by abuse in regards to an individuals religion (19.5%) and sexual orientation (19.2%) with 61 and 60 claims respectively. Whereas discrimination towards disability (0.9%) had three claims and gender-related abuse (1.6%) had five.
During that time, football from a grassroots level only had 109 claims of dicrimination across the season. However, race was the majority of the years reports with 90 claims (82.6%). While disability (5.5%), gender (2.8%), religion (1.8%) and sexual orientation (7.3%) remained in the single digits with six, three, two and eight claims repectively.
Fast-forward to the 2019/20 season, the professional game had seen a 42% increase in discrimination compared to its predecessor. Again, race was the leading issue with 282 claims (63.2%), 165 more reports than that regarding an individuals sexuality which came second with 117 claims (26.2%).
Between the two seasons, reports of abuse towards someone's sexual preference had seen the biggest increase with 95%, closely followed by racism which increased by 53%. While gender-related discrimination and religious abuse fell by 60% and 32.8%.
On the other hand, grassroots sports had seen a downshift in discrimination as the 2019/20 season saw reports fall by 13.8% with 94 claims. Racism also fell in this level by 20%.
However, reports of sexualilty discrimination had increased by five claims over the 19/20 season compared to eight. This produced a 62.5% increase in this type of abuse between the two sporting seasons.
In short, yes racism is getting worse and despite Kick It Out and Show Racism The Red Card's best efforts to eradicate it. Racism saw a big upshift and shows it's slowly rising up as it rose from 184 claims (18/19) to 282 claims (19/20) which provided a 53.3% increase between the two seasons.
However, as the data suggests, racist behaviour is slowly being pushed out at a grassroot level which will provide hope that it can be extended to the professional realms of sport.