What does Rachael Blackmore's Grand National success mean for women in racing?
Within the space of four weeks, jockey Rachael Blackmore has changed the face of horse racing. Last month she became the first ever female jockey to win the leading rider award at the Cheltenham Festival.
On Saturday 10 April, she catapulted racing from the back pages to the front pages when she made history again to become the first ever female rider to win the Grand National aboard 11-1 shot Minella Times.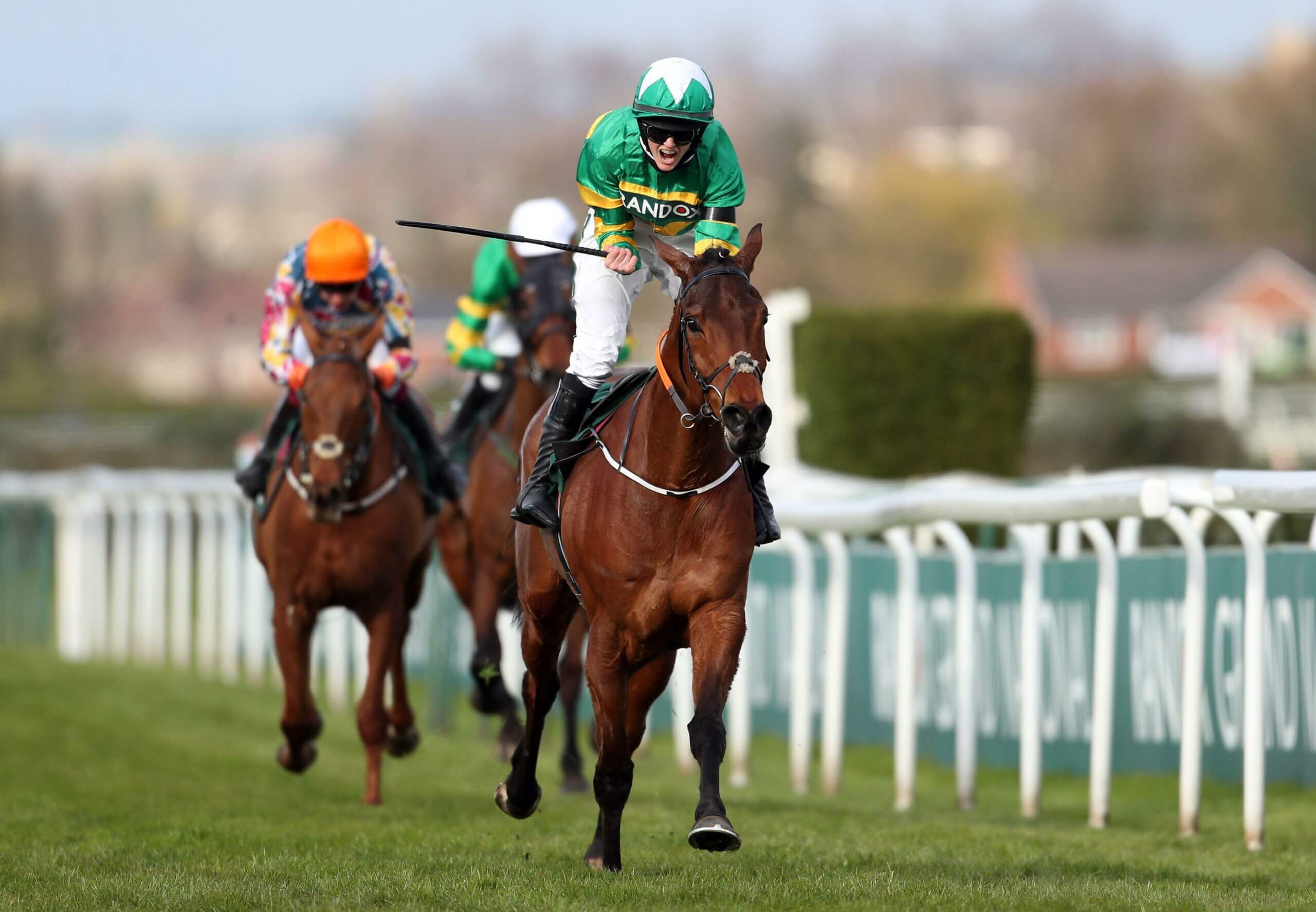 The last 12 months have been the worst in horse racing's post-wartime history. From a leading trainer pictured sitting astride a dead horse, to a champion jockey caught up in a drug scandal and continuous spats over levels of prize money.
Yet throughout this turmoil it has been lady riders who have kept racing in the sports headlines for the right reasons. Hollie Doyle, Bryony Frost and Rachael Blackmore have taken racing to places it could never have dreamed of visiting only a few years ago.
Despite these marvellous achievements, are the recent bullying claims raised by Bryony Frost a sign that sexism still exists within the industry?
Sally Ann Grassick has been part of ITV Racing's coverage since they regained the rights to show horse racing in 2016.
Grassick said: "The amount of friends who've posted videos of their daughters saying 'Rachael Blackmore you have something to answer for' is crazy. It's not just about her achievements on the track. She's a great person and a great jockey, but it's not just about achieving great things on the track and having the eyes of the world looking at you. It's also about how you behave, carry yourself and treat your fans.
"We talk about female role models and that if you can't see it, you can't be it. It's not about egos. We often hear the phrase 'oh they're too nice to be a champion jockey'. Rachael is lovely, she's wonderful but you don't have to be nice all the time or this ego-driven jockey all the time. You can have two separate personalities."
It would be fair to say Grassick has a wealth of experience within many different sectors of the industry from working in racing yards to reporting at the Cheltenham Festival.
Grassick said: "There's always been negatives and positives to being a women in racing. I kind of resent the term 'women in racing' because we're all trying to make it in racing. There's been moments (of sexism). I remember when I became pupil assistant to John Dunlop. He was a great trainer, but he'd never had anyone in a position of responsibility that was a woman.
"I think we've got to play to our strengths. We can't all be everything."
The attitudes of casual racing fans toward females in the sport has changed ferociously within a small space of time. When Channel 4 held the rights to show horse racing 10 years ago, Katie Walsh and Nina Carberry were the two well-known female riders but were only ever amateurs.
Grassick said: "When I first started out helping Channel 4, I remember being told 'no punter is going to take a 20-year-old girl seriously telling them which horse to put their money on'. They said at that stage the typical punter was an older man sitting at home and there was no way he'd think a young girl knew more than him. They did say that was an issue and that girls were expected to do more of the 'fluff' pieces on fashion or the crowd."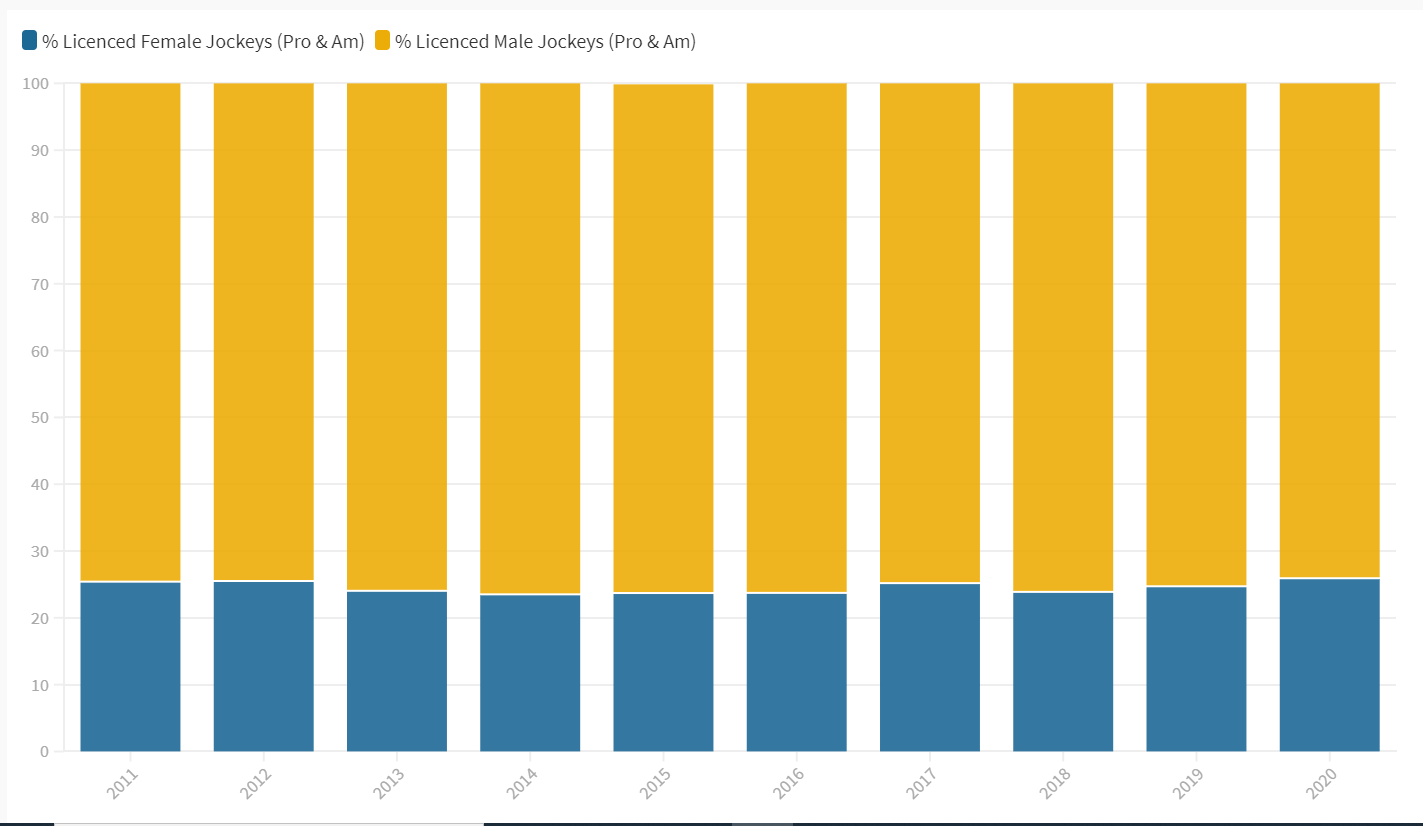 On January 11 the racing world was left surprised when an interview with Bryony Frost was published in The Guardian in which she claimed to be the victim of bullying within the weighing room.
Horse racing is arguably the most inclusive sport around given men and women can compete on an equal footing, but these chilling claims by Frost left many wondering whether sexism still exists in the sport.
Rachael McDonald is a jump jockey based in the North and has ridden a total of 35 career winners in her career so far.
McDonald said: "Personally, I've never been a victim of it (bullying). I'll not lie it (the weighing room) is male dominated. There's been some cases where I think girls are slightly pushed aside if you're a young girl coming in to ride out. You have to go to the boys' room to see the valet, to get your weight sorted and that can be quite intimidating for some girls. Just small things like that are quite intimidating and daunting experiences if you're new to it.
"There have been situations at bigger meetings where if the boys changing room is full, they've had to get changed in the girls which I think is totally not a cool thing to do. It's not particularly nice or a situation which girls should be put in. In terms of the setup and how it's arranged, I do think racing can be a bit backward."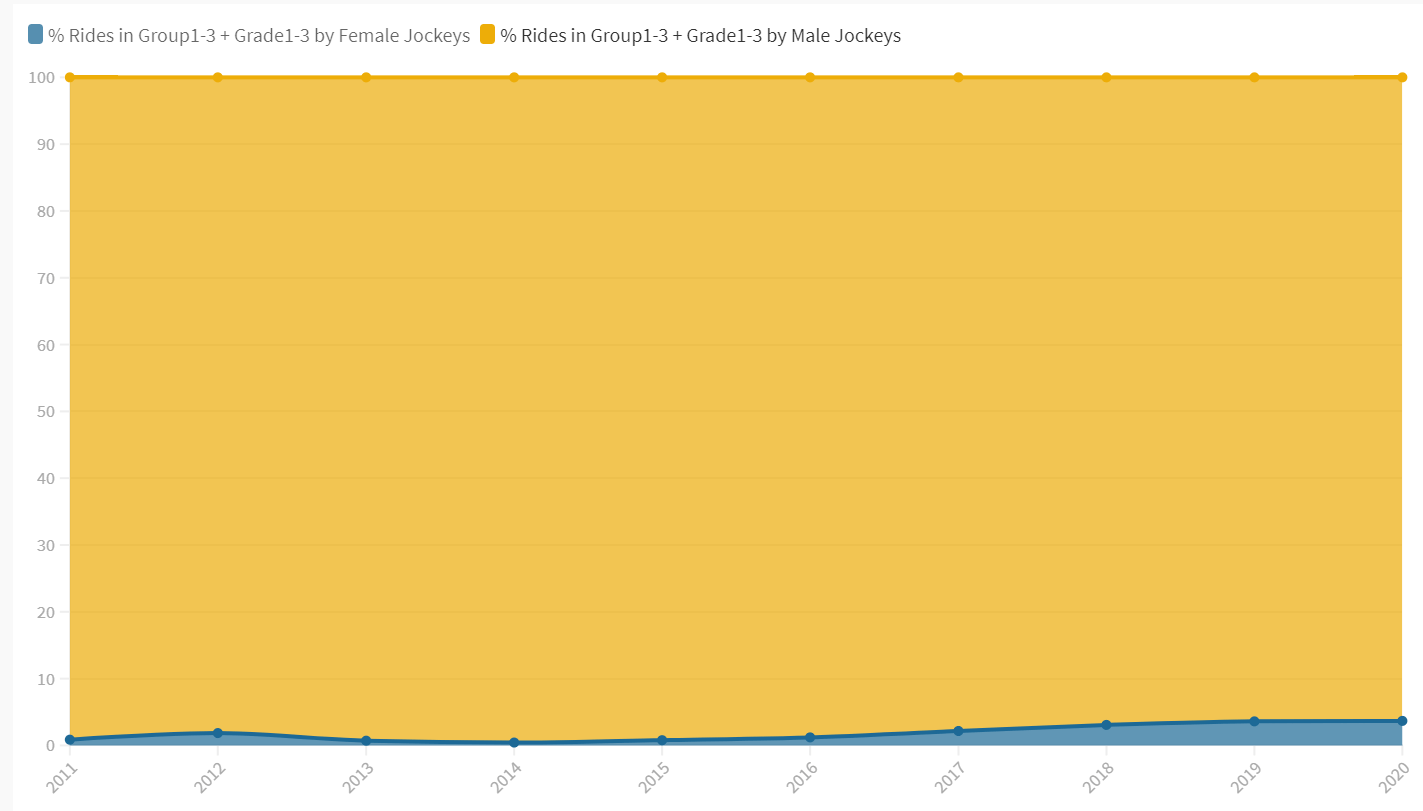 Hollie Doyle finished fourth in the flat jockey's championship in 2020 in which the highlight was a first Group 1 win aboard Glen Shiel on British Champions Day.
To summarise the scale of her achievements, last year she became the first jockey to receive a nomination for BBC Sports Personality of The Year since AP McCoy won the prestigious award in 2010.
Doyle said: "I was surprised (to read the Frost article), because racing is what it is, and you have to grow a thick skin. I've never felt the way she said she feels.
"I don't think there's a problem with sexism. I think it gets spoken about because there aren't too many female jockeys."
When talking to key female figures who work in the sport, it is clear there is still work to be done until the issue of sexism is fully eradicated. The recent achievements and likely future success of Blackmore et al will only help to speed this process up.

It is only a matter of time before we see the sports first ever female champion jockey and another barrier will have been broken down. Soon, there will be nothing left for them to prove.