An interview with Finian O'Toole: "I was in denial for months"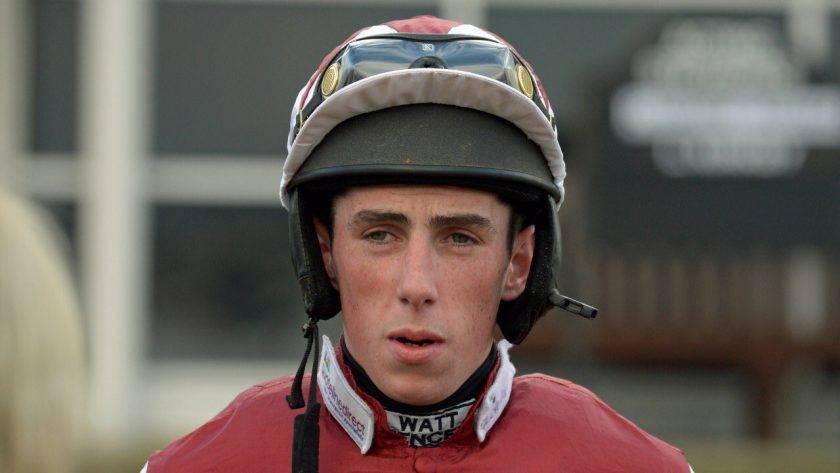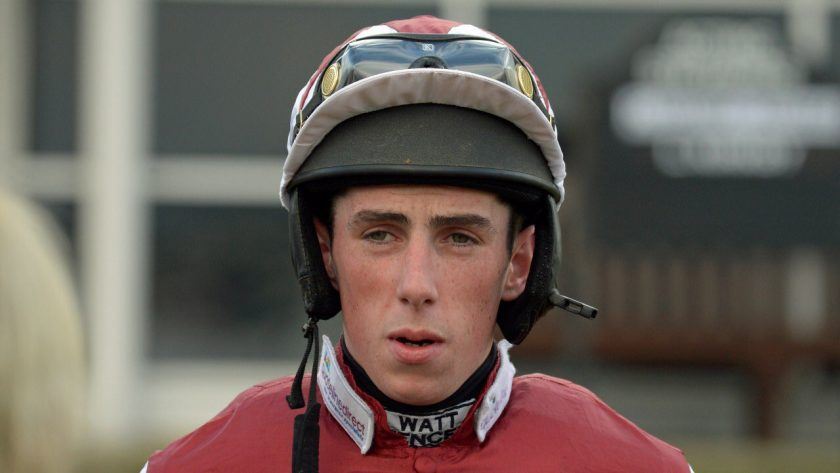 Finian, you grew up in County Galway in Ireland as a young boy. Could you describe how you first got into racing?
I used to ride ponies and hunt with the Galway Blazers. I then got into Charlie Swans when I was 15. I tell you who I actually lived and worked with who is actually a top trainer in Ireland now, Dennis Hogan. So I lived and worked with really good lads, before I became an amateur jockey in Ireland, riding in point-to-point races and bumpers.
Which jockey/jockeys did you look up to as a young boy and think "that's who I'm going to grow up and be like"?
Davy Russell. He simplifies everything and to this day, I still get excited watching him. Because he was tall, skinny and came from the same sort of background as me, I used to try and look like him. He is the greatest horseman.
I used to take bits out of every lads riding like Leighton Aspell and Noel Fehily, but mostly Davy Russell.
What was it that brought you over to England? Was there a lack of opportunity in Ireland?
My last point-to-point in Ireland I rode a winner. I owned and trained this horse and sold him to an agent in England who told me Malcolm Jefferson was looking for a conditional. I was 23, so I came over to England and it was a great experience.
That was my first season in England and then the next season I moved to Micky Hammond and just took off.
Unfortunately you had to retire due to a broken pelvis back in November 2018. Did you know straight away that was your riding career over, or did you still maintain some hope that maybe you could get back on a horse one day?
So obviously I shattered my pelvis, but I had nerve damage that made me lose feeling and I lost a bit of my bladder. That's why I ended up failing when I went to reapply for my licence.
I was in denial for months. Until the following July after it happened, it never crossed my mind that I might never ride again. They said from day one that I'd never ride again, but I was just thinking 'ah, they don't know what jockeys are like'. I shattered the pelvis in 28 places, but they put a frame inside of me to hold it all together. They cut through all my nerves, bladder and bowels. I was pissing in a bag for six months. I was in rehab in Jack Berry house, and then they sent me home because they didn't have enough confidence to let me do rehab. It hit me one day in July when the feeling didn't come back, and I remember saying to Tony Kelly 'I bet you I never get a licence again'. Low and behold, the following September I was told it wasn't going to happen.
Out of the 53 winners you did ride, which of those was the most heartfelt?
I had a great day at Sedgefield when I rode a treble for Micky Hammond as a 7lb claimer. I got a real good kick off that.
I have a real soft spot for One Night In Milan too because I knew he would surprise people with how good a horse he was gonna be. That's what really annoys me. I thought he could take me to a really good race down South, or that I would pick up a decent hurdle race on him around Haydock or Aintree.
Looking forward, you obviously want to stay in racing. You've been helping your sponsor Richard Gilbert with his horses, do you have any concrete plans in mind for which road you would like to go down in the future?
I buy and sell a lot of young horses, and I'll probably end up going training further down the line but I'm just messing round at the moment. I'm trying to produce some nice horses. I've got a couple of bumper horses and a couple of stores, so I'm trying to do that side first.
With the help of JETS, I'm going to do my training modules soon.
You were quoted by the Racing Post as being 'absolutely gutted' when you were forced to retire, but what one thing in particular do you not miss about being a jockey?
I'm 12st now. Not 10st. I used to live in the sauna. I promise you, I never had a pint for a whole year before I was riding. I never used to drink at all.
It was grand being retired for six months, but if I could go back in the morning I would.
Given the circumstances we face at the moment, could you briefly give us an insight into how much the COVID-19 situation will change someone who works in racings' day-to-day routine?
It's insane. Owners are businesspeople. Racing employs a lot of young people, and it gives them so many opportunities. It's going to have a massive effect. Prize money will be affected. I think your trainer who has 100 horses will end up with 60.
The small man, and the small jockey is going to really suffer from this. It'll make owners tighten up, so big yards are going to become middle-sized yards, and the small yards are going to disappear.
Throughout your life, what has been the greatest single piece of advice given to you by someone?
To be a jockey I was always told, just make sure you're better than the lad beside you. Never worry who that is, whether it's Brian Hughes or whoever.
The cream always rises to the top, so just make sure you're better than the lad beside you.
We were lucky enough to stage this year's Cheltenham Festival a couple of weeks ago. Could you nominate one of this year's festival winners for a particular race at next year's festival?
Samcro. I don't think he'll run in the Gold Cup next year, will he? I think he'll win one further down the line, but I'd maybe run him in the Ryanair first like they did with Don Cossack.
The obvious onw that didn't win is Goshen. That is a freak.